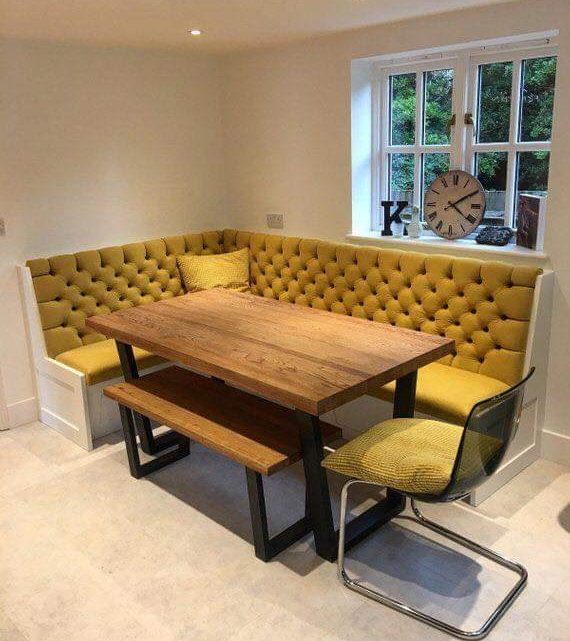 Breakfast Nook Designs for Better Mornings
What do we need in the morning to wake up? Well, we need good coffee with sugar, nice and tasty breakfast, a person to wake up with, family to love and say good morning. What else? It is true that we need all this each day but we also need special breakfast nook design that will cheer up in the morning! Stay with us to read more on this topic and of course, be kind to share with friends.
Breakfast nooks are great when we don't have enough space for having a large dining room. Breakfast place should be small because here we eat one by one because we don't have time to gather all the family togehter. Even though in the commercials we see the family gathered together for breakfast, oh, in my family this can happen only on Sunday and I beleive that this is the same case in almost every family. Check the nooks now dear friends!
Curved breakfast nook – favorite part from the kitchen place
In the first photo we can see special yellow nook that is curved and here there is a place for the whole family. I invite you to check the photo and find some inspiration for your kitchen place.
Decorate the kitchen walls after choosing the best nook
We can have bricks walls in the kitchen place, decor with 3D stickers and wall frames but at first, we need to choose modern nook. This seating area is in dark blue and white colors and it looks great.
Seating area in kitchen place in black and cream colors
In the third photo, we can see a simple but so nice looking design of one seating area. This is what we need in our kitchen place and forget about large dining rooms. Do you have some free time to check this?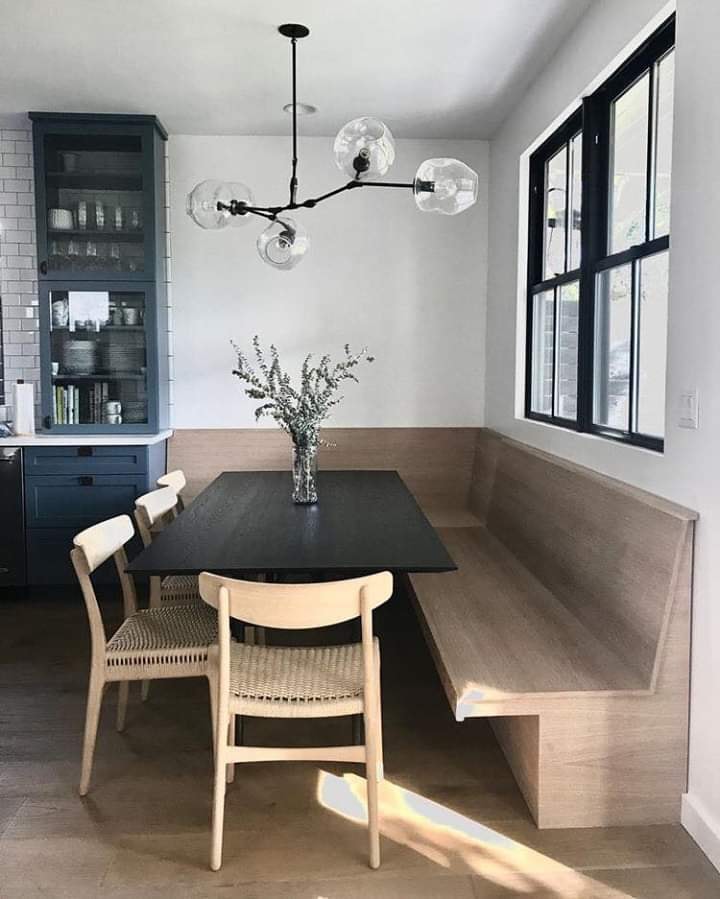 White and simple seating nook – perfect for mornings
White colors are great to wake you up and this is what you need in the corners of the kitchen space. You need this place to drink your favorite coffee with or without sugar and something to eat to fill your energy. Your day may start in a nook like this, do you like this idea???
Also, read about what is the best decking for outdoor pergolas. thanks so much for your time and attention you gave us and I hope you will keep following us in near future to have fun with us and our page.