Bed Bases Where You Can Keep Everything you WANT
Hey friends. Today we will SOLVE the problem with the space-saving tips and will keep on bed bases where you can keep everything you want. I'm sure that you want to save space in each room from the house. This might be a problem if you live in a small apartment and there is never enough space for clothes and shoes there. Your bed can be placed for shoes and clothes, your bed can also live there!!! Check the details in the photos now dear friends!!!
Bed bases where you can keep your clothes and shoes
In the first photo, you can see how bed bases can look and here you can store all the clothes you have there and shoes. Also, you can keep there your books and everything else you have. Take some examples from the photo now which will be the perfect start of our post today.
Bed storage and also dog house – perfect idea
In the next photo, we can see how to kill two birds with one stone and how to have a bed for sleeping and under the bed to have a bedroom house. This is the perfection that every home needs and must have. Especially this is needed when you live in a small house or apartment.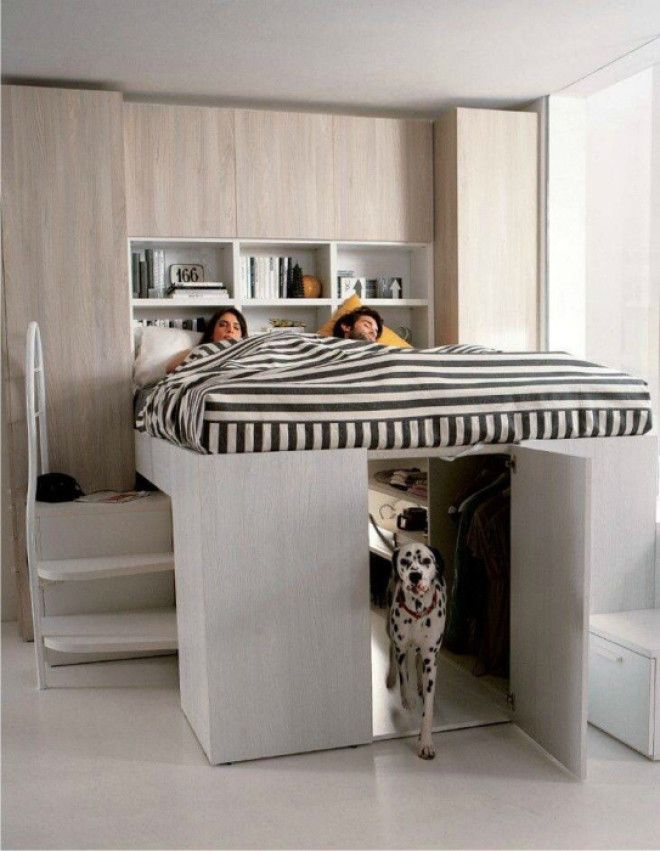 Special bed with storage and hidden lights
In the third photo, we can see a bed with storage and here we can have all the clothes arranged well and good looking. Also, we can think about adding hidden lights here and enjoy in romantic look in our sleeping room.
One, two, three, four, five you have an amazing bed to sleep on it
And only thing you have to do is to climb on the steps now and to get there. Goodnight dear friends and save your clothes under the bed on the shelves. Take some inspiration from this photo now.
Check this cheerful design of balcony areas and by the way thanks and bye till the next time dear friends and followers!!!