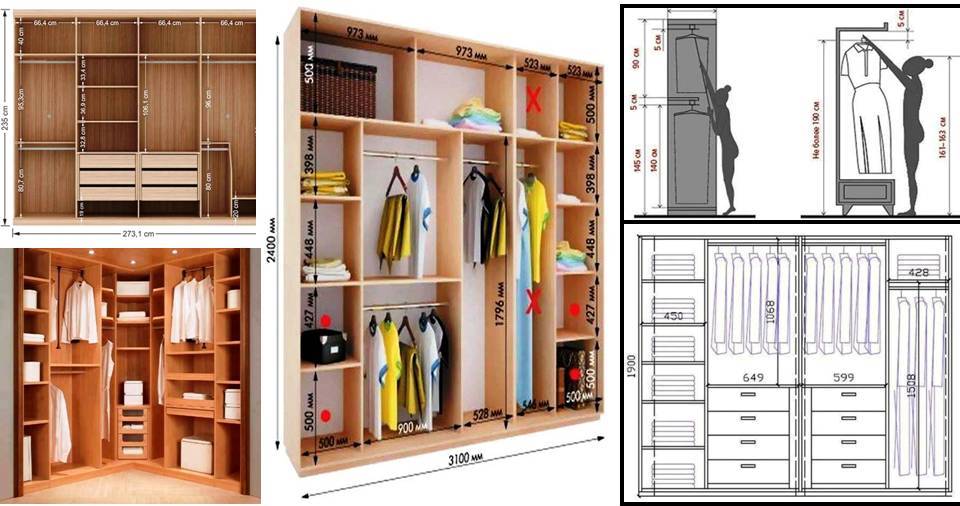 Basics of Building Modular Wardrobes at Home
Hey friends. This post is about basics od building modular wardrobes in the home place, with the aim to save space in the small house and apartment. If you are interested in something like this and you wish to read it, do that right now!
We are making a house plan before start with the building process, isn't this true? In the same way, we should make a plan for the building wardrobe with the aim to save on space and to have the basics dimensions. I invite you to check these dimensions that we offer you through photos.
I think that we need to think about saving our clothes here in the best way, depending on what type of clothes we have and wear every day. The height of the following modular wardrobes is 1900cm, the length is 450, 649, 599 and 428cm. The place remained for our dresses is 1068 cm which means here is enough place for all types of clothes we have. Dresses, coats, bags, we can all organize here and to be proud of the storage. And we all wish to have nice storage of the clothes, to dress up easily when we are in a hurry for work and for going out, to avoid a fight with the husband about where are the clothes. Now, with dimensions and wardrobes like this, you will have a place for everything, so take a look.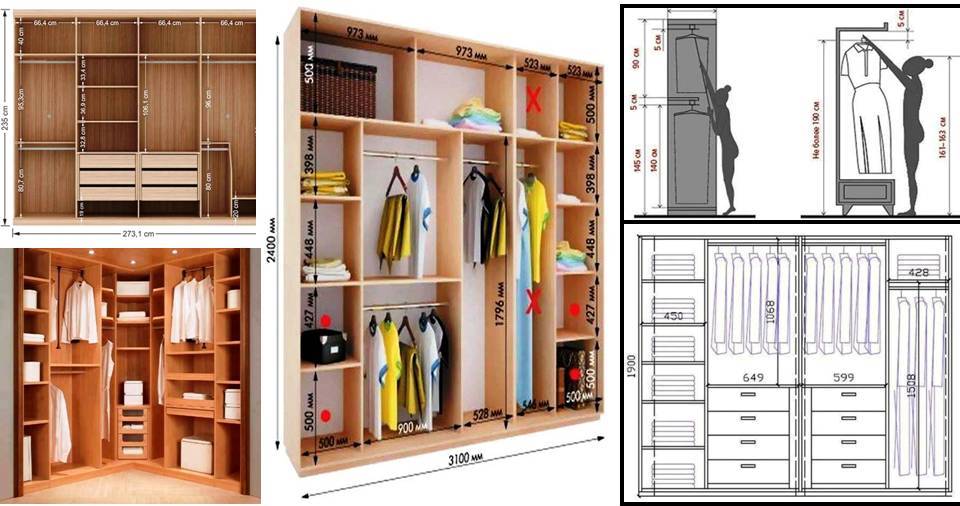 Wardrobe cabinets are considered freestanding. What means this? Well, this means they support their own weight even though they can be screwed to a wall if needed. How do they look? They have two end jambs, with dividers in the middle or wherever needed according to the design. The material that is used for making these wardrobes is three-quarter-inch hardwood plywood typically, it's strong, finishes smooth and looks nice. Check the needed dimensions here in the photo and if this sounds suitable for your bedroom, use it.
Why do you need to use adjustable shelves as part from the wardrobes?
The great thing is that you can adjust the shelves in the way you wish to and to make space for every type of clothes you have here. For the suitable dimensions which are standard for every wardrobes, you will have the chance to see it if you check the following photo that we have to share with you.
By the way, read about open shelves which are modern and nice looking and will make your home looking modern and great. Thanks for the time and attention and keep spending your free time on our page, while reading useful posts!!! Have a nice start of the week and be with us!