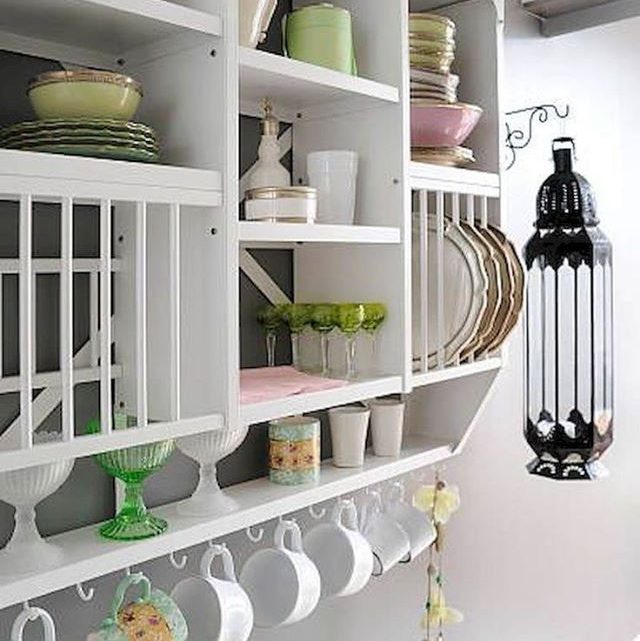 Alluring Kitchen Storage Ideas
Hello dear friends, let's start this week with positive and smart ideas about your kitchen room. In fact, we will keep on alluring kitchen storage ideas that you will have the opportunity to see hereinafter. You will LEARN where to add the plates, glasses, mugs and always to HAVE organized kitchen!!! This can be hard sometimes, but if you follow our page everything is EASY and possible! Stay with us!
Before checking these ideas, let's GO BACK and check the last post we shared that was about how to reuse old pallets for creating an outdoor library there.
Smart kitchen storage with wall shelves
In the first photo, we can see where to add the kitchen shelves. For example, we can hang white and open shelves for this room and here to arrange all the dishes we have there. All plates and glass we have, we can add here and enjoy in our kitchen place. All coffee mugs we can just hang here and take one when we want to drink coffee with our friends and family, or even alone.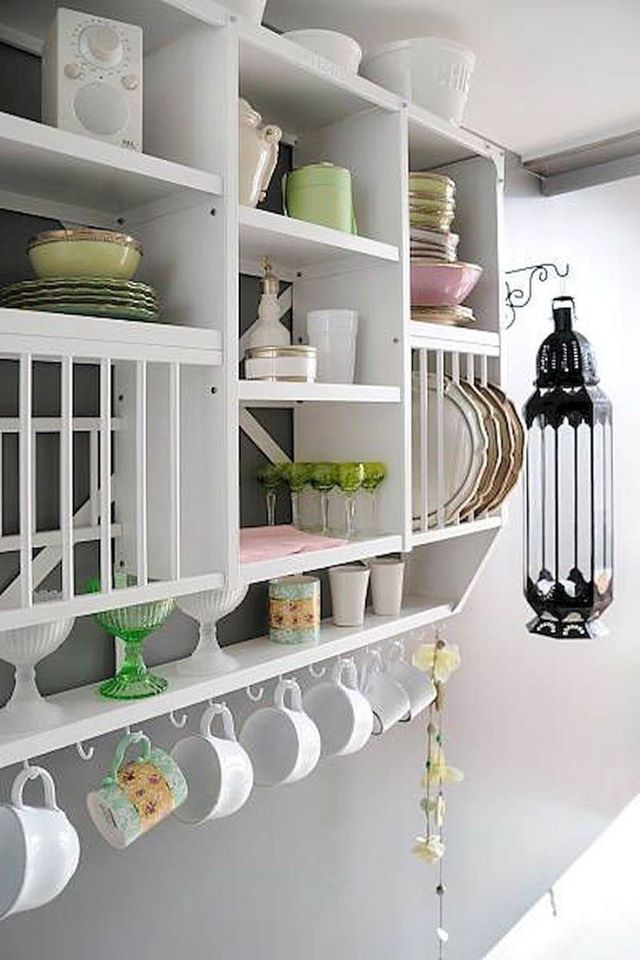 In the second photo, we have again kitchen storage but this time with closed shelves. the choice is yours, you can choose between open and closed shelves that we can use in our kitchen place and here to add all kitchen utensils.
These kitchen organization ideas are low budget and creative. You can notice this in the third photo of the post. the design is simple but looks even better from a modern and expensive kitchen. We need simple shelves and stand where we can always keep organized our tools and use them every day! If you agree with me, see the third idea from this post and have fun.
Pallets wall shelving for kitchen place. The great thing is that you can make these shelves by yourself, with so much effort and only with using pallets. Upcycling pallets and also wooden crates can help us in keeping our kitchen always tody. This tells us that we don't need so much money to be tidy and keeping clean our kitchen. Let's have a look in the next photo and tp put an end to this post.
It's enough writing for today and here we will finish this post. Thanks a lot for your time and please keep following our page the NEXT DAY when we will be back with new ideas!!!