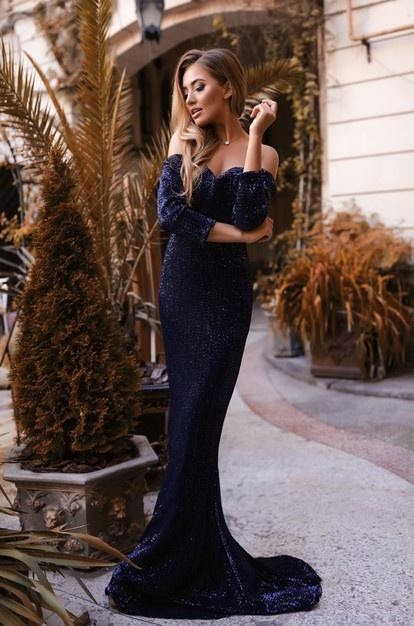 5 Style Alternatives To A Traditional Prom Dress
You might be a rebel and prefer to flout tradition, or you simply want a different look to that corset type A-Line dress that flares from the waist. There's nothing wrong with wanting something outside the norm, especially when it comes to fashion. With that in mind, here are just a few dress designs that you could choose.
Off The Shoulder Mermaid Dress – If you are blessed with curves, why not show them off with a stunning mermaid dress that is tailored to fit? There are unique royal blue prom dresses for sale at the leading designer dress boutique where garments are affordable. You might prefer a brighter color, such as emerald green or even lavender, while designers represented include Sherri Hill and Ellie Wilde.
Two-Piece Outfit – Nothing is further away from tradition than showing some midriff and by wearing a two-piece number, you are enhancing your curves. A pastel color goes with every skin tone and the chances are you will be the only girl wearing this style, which is strictly for the self-confident and outgoing. You could go for a rich, bold color, such as one of those short royal blue prom dresses for sale, if you have a darker complexion, which contrasts nicely with your tanned skin.
Metallic Jumpsuit – Some girls feel more at home with trousers, especially when attending a formal event and metallic silver, gold or bronze are all available. Sequins are another option; with the right makeup and sterling silver jewelry, you have a futuristic look that will turn heads. This would be perfect for a plus size girl, with or without the belt, and wearing a jumpsuit is extremely comfortable.
Little Black Dress – The LBD is perfect for the prom, with red or white shoes, silver jewelry and a bob cut. A white shawl is prefect for the late evening, when temperatures drop. The best catalogue of designer dresses is found at the online boutique, where you can search by dress style to easily find what you are looking for.
Fitted Dress With A Split Skirt – Check with the school to be sure that a split is allowed and if so, don't go too high; halfway up the thigh is generally acceptable. This is ideal if you are shapely and choose a color that works with your skin tone for the best results. If the split is too high, double-sided tape in the inner edge will do the trick.
Some girls simply want to take another direction when it comes to fashion and if that is you, we hope that some of the above ideas resonate with you. Don't be afraid to experiment with different styles, as you might discover something you had never considered before.
Image Source:
Freepik
Whatever you choose, make sure that you order your gown from a leading online designer dress boutique, as they have the lowest prices for authentic designer creations. Shopping online means you can go at your own pace, with no pushy salesgirls to pressure you, plus you have the same consumer rights as with regular shopping.