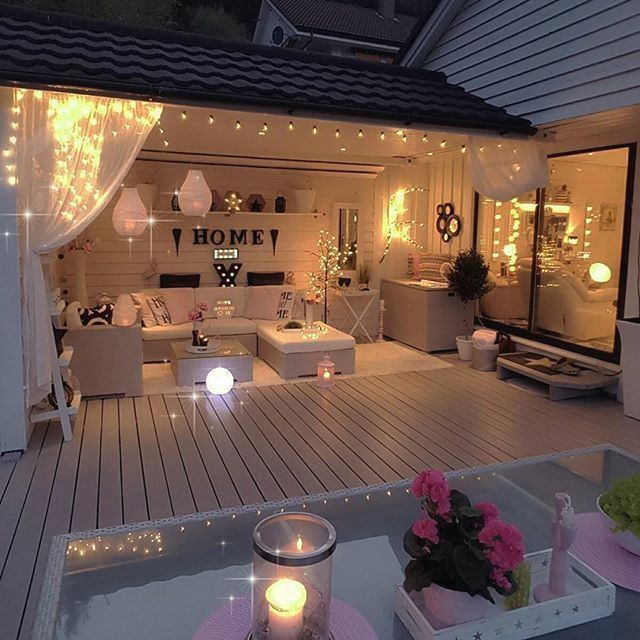 Your Outside Entertaining Space Can Look Like this
We love seating outdoors when the weather is hot during the day and cold in the evening. But we need special outside entertaining space and patio to enjoy in completely decorate space. Ideas like this you will see hereinafter, so spend some time with us to see our incredible photos 🙂
Don't forget to steal some idea for your own outdoor space or to share the ideas with friends who are in plan to redesign their outdoor place. Enjoy in the following ideas!
We can enjoy in nice patio place with decor like this
In the first photo, we can see an impressive entertaining space where there is a seating area, hidden lights, lovely curtains, wooden wall shelves, wooden floor, and deck. All this creates a relaxing atmosphere where we can spend all summer period with our favorite people. Impress yourself in this design.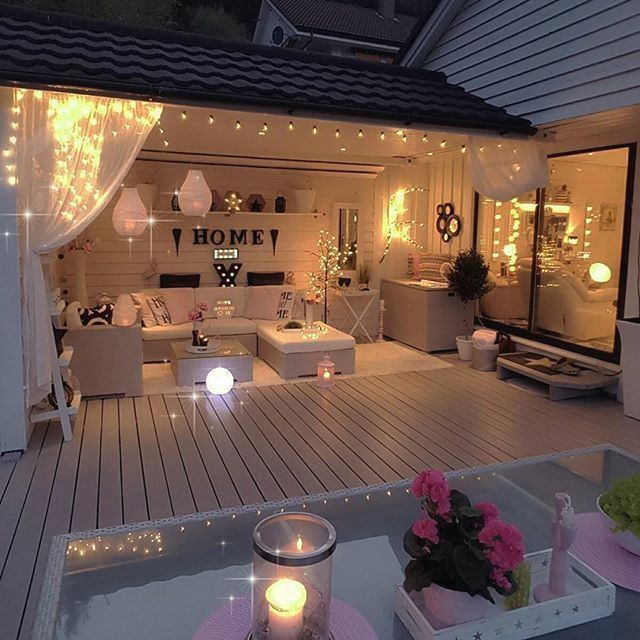 Having swimming corner pond in the patios place and wooden deck
In the second photo from the post, we can see the wooden deck, hidden lights and also corner swimming pons. With this, you will have a place for enjoying, swimming, having fun with family and friends, drinking cofee and reading some book. All the sumer!
Hidden lights, white balls lights and umbrella for outdoor entertaining space
In the third photo and idea, we can see nice decor in an outdoor place and this is something we can have in an outdoor place. If you are interested in it, take a look in the photo to see the details.
Adding black bricks walls in the patio place
In the next photo, we can see amazing black bricks walls and black accent to the outdoor place. The coffee table is also in black color, on the table there are lanterns which complete the decor and on the floor, there is hammock where you can sit and relax.
Come on, see amazing decor in an outdoor place.
You definitely need to see this impressive pergola in the patio place
In the last photo, we can see impressive wooden pergola and curtains which makes one outdoor place looking great and relaxing. Here, you can plant all the flowers and plants you have Take a look in the photo now and decide if you need this in your own outdoor place. If you don't need it, tell your friends about it. Thanks, for understanding!
Also, follow this link and read about the last post we shared on our page and was about: High school in California locked the cellphones o the students with the aim to not use it on classes. This is all for today, so hope you found amazing these ideas we shared with you.