You Haven't Seen Such an Amazing Backyard Design
Hey friends. Our last post was about how to visualize the future home with the help of the 3D house plans, if you have missed, click here and check it. This day, we will present you such an amazing backyard design that you haven't seen before! Stay with us to the end of the post, read the full text, see all photos and think if you have ever seen something so nice like these designs? Tell us in comment!
Relaxing backyard seating area
Our first idea is to create one relaxing place in the outdoor place, exactly in the backyard place. We all need this space when the weather is sunny and we have free time, free weekend, long weekend and holidays, Take a quick glance in the photos now and copy the organization in your yard.
Create relaxing backyard seating area
In the place of the backyard we all tend to have beautiful place for sitting and relaxing. that's why I invite you to see this photo and to draw inspiration from it.
Bring the backyard look in the terrace
Transform the terrace place into backyard place. Use this idea for your place and copy the design for the terrace. This is an excellent idea for those who live in a small apartment. Take a look in the photo for more.
Wooden stepping stones in outdoor place
Every backyard place can be transformed into place for relaxation. To complete the decor you can use tree stumps and to make the best design.
Wooden flooring is always the best solution
In the photo that follows you will see how to apply the wooden floor in the outdoor place and to plant also a lot of flowers there. Please, check this photo that will inspire you and will make the things clear. Also, in the following you will see again another idea about the wooden flooring used in backyard.
Take care for the backyard corners
Take care to make the best design for the back part of the yards. Decorate with pebbles in red and white colour, plant some flowers and plants and enjoy in the place that you have created with so much love. Take a look in the photo now.
Wooden flooring in the backyard
Wooden flooring in outdoor place will help you to maintain clean this place. come on, choose the wooden flooring, plant some small green threes there and enjoy in the place created with love and effort. We will still be your inspiration in the future. This is the last idea of this post but don't worry we will be back with new ideas. S O O N!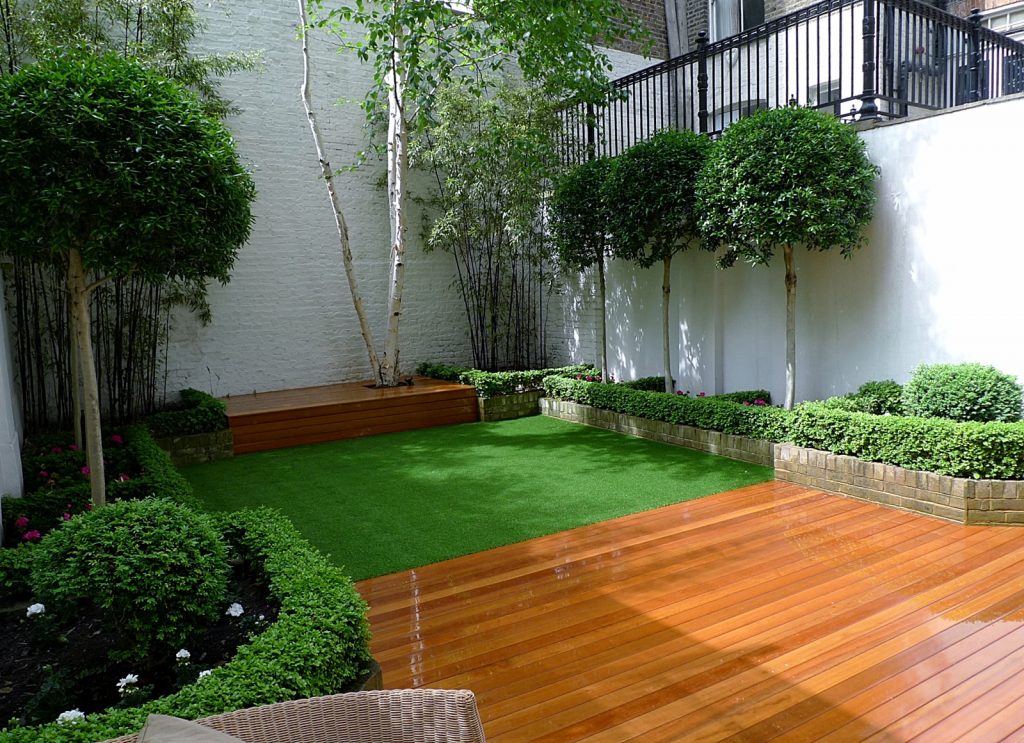 Let's finish this post about the backyard designs with the question that we want to hear the answer from you now: Have you ever seen such an amazing backyard designs until now??? Be honest 🙂