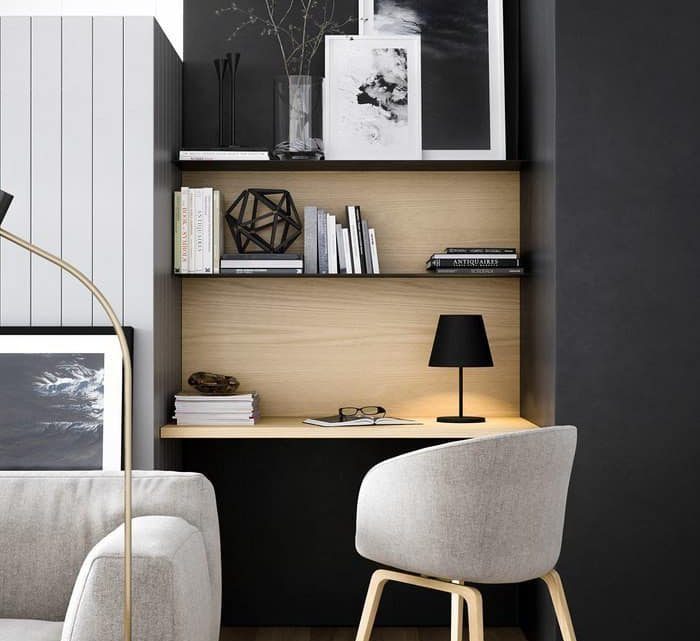 ,, Work From Home" is Possible with These Home Offices
,, Work from home" is the best possible variant of work in this period. Why? Because you are safe at home, earning money without leaving the house. And when you have home offices like these in the following everything is perfect! This isn't a JOKE but this is a NEW reality!
Stay with us to find some ideas for the corners of your house and start working from home!
READ ABOUT: The minimum age to apply and get driving license.
Home offices in the living area
If yous house is small, having no empty room to be your working area, don't worry, there is still a solution. Now, your home office can be placed in the living room. It's comfortable as you can see in the photo, but I'm not sure how quite I will be here to work. See the design now.
Ideal home office
I say the ideal home office because there are also wooden shelves on the wall so here you can arrange your books needed for work. Your work from home suddenly will be your favorite part of the day.
Modern and small home office
Even the room is small, no more space needed here. It's enough to have a desk where to add the laptop and chair to sit in front of the laptop. Maybe something like this will ruin your heart and you will copy the same at home?
Easily implemented home offices
In the next photo, you can see a sweet home office that is easily implemented. With photo frames on the shelves, with little books, you create one room where you can work. Take a look at the last photo from the post now.
Have you already start thinking about where to create a home office? Share these ideas with friends who work from home and together inspire yourself. Thanks and bye!