Wooden Rustic Tables are the New Trend
Who will say that fashion will be back again and not just the trend with the clothes but also the trend with interior design. Today, we will show you how wooden rustic tables are the new trend and why you should have it in your home too!
READ ABOUT: Making two rooms from just one and read about how to save space at home and making the home looking large even if is small.
The very first reason is the quality of the wood. Maybe this will be expensive for you but however, you will have a quality table at the home. The second reason is that will make you the home looking modern and nice for any taste. The third reason is that the tables are large and you will use it as a dining table as a like a coffee table too. It's enough of writing now and I suggest to go to the photos now and see what type of wooden tables we have for you and for this post 🙂 Stay cool as you are and see the photos now!
Rustic wooden table in the dining room place
In the very first photo from the post, we can see how this dining table looks so great and we all wish to have it at home. With a few chairs around, you will have some extra look created in the dining room. In the corner, you can add a floor lamp and gallery wall and with this to complete the decor in one home place.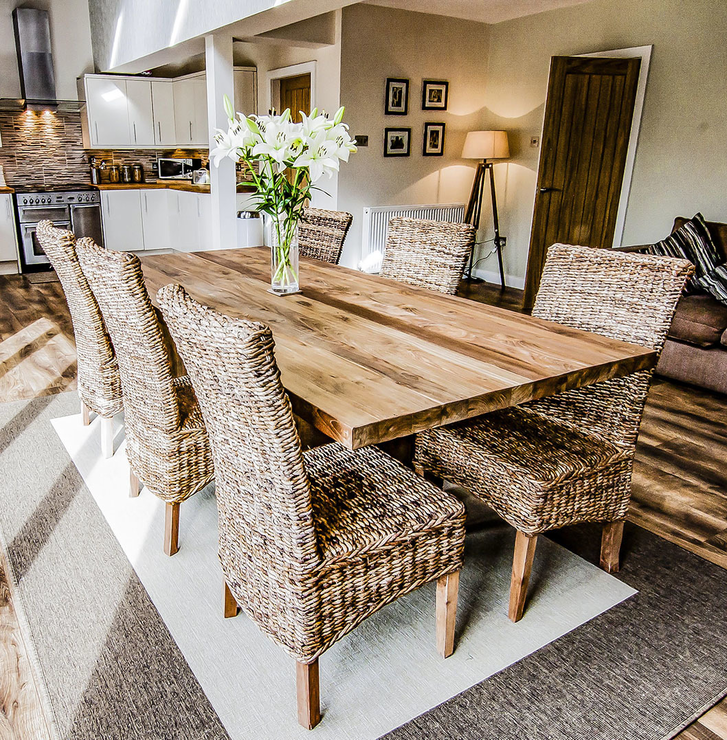 Rustic wooden tables are great when are used as a coffee table
And in the other photo, we can see how rustic tables are used in the living room and the room looks great. We all deserve to have a design like this on our living room area so I invite you to check the following photo and decide what to add in a home. Whether to add a large or small table, depends on how large the room is and here in the photo the table is large. SEE it.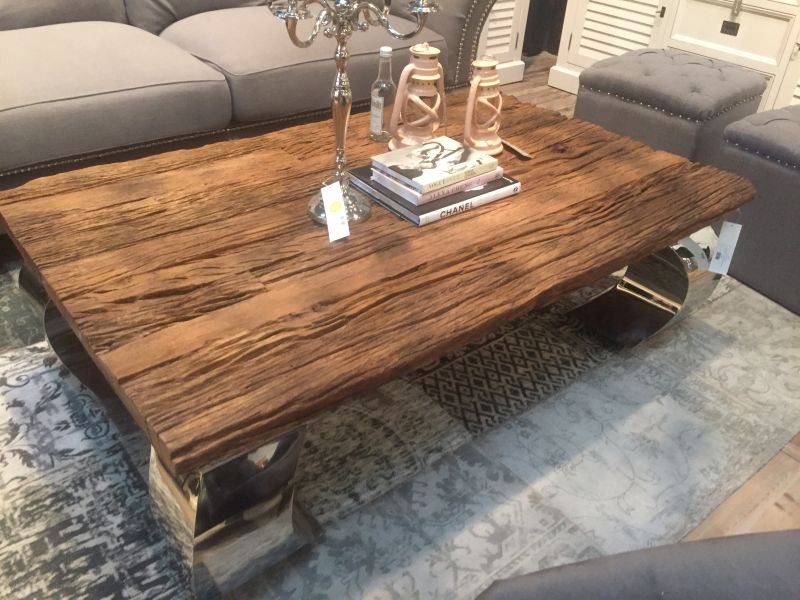 The chunky rustic coffee table looks great
I think that we should all go back in the past and try to steal some idea of the interior design. Spend some time to see this design we offer to you and steal the idea for your house place too, so check it now. This is the last photo from the post, so hope you already have found some idea for your own HOME!
At the end of the post, thanks so much for your attention and I invite you to be our future follower and reading the best posts ever!!!