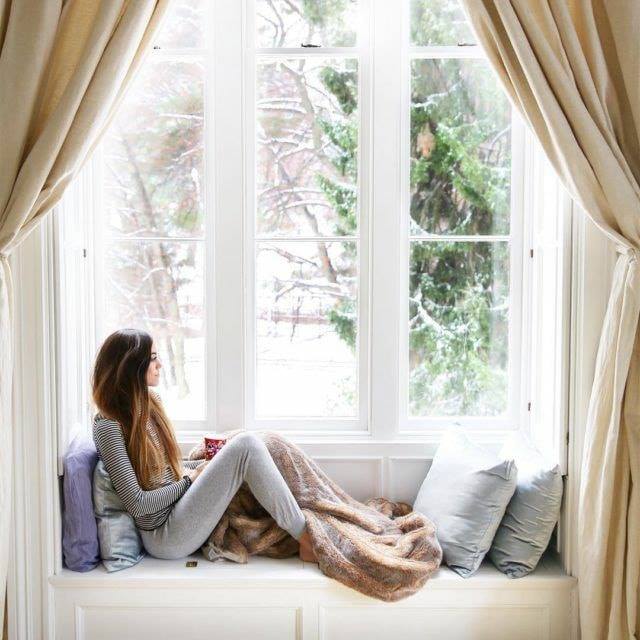 Window Seat Can be Your Favorite Part of the House
Place where you can sit, place where you can hide from problems, from people, somewhere there in the house. But where is this place, does really exist somewhere? Well, yes, the place exists and you can create it with your own taste. This is a window seat and suddenly can be your favorite part of the house. Stay with us to find out how to design the place and create little heaven where you can drink coffee, rest and read some good book.
Also check, wooden and wrought iron wall shelves for the house place that every home should have it. Bu first checks about the windows seating areas.
Choose a great sofa for your window seat
First of all, you will need some small sofa to sit here. The sofa can be multi-purposed with shelves that you can also store and sit on it. For example in the first photo, we can see bookshelf under the sofa which is a great idea for those who are book lovers.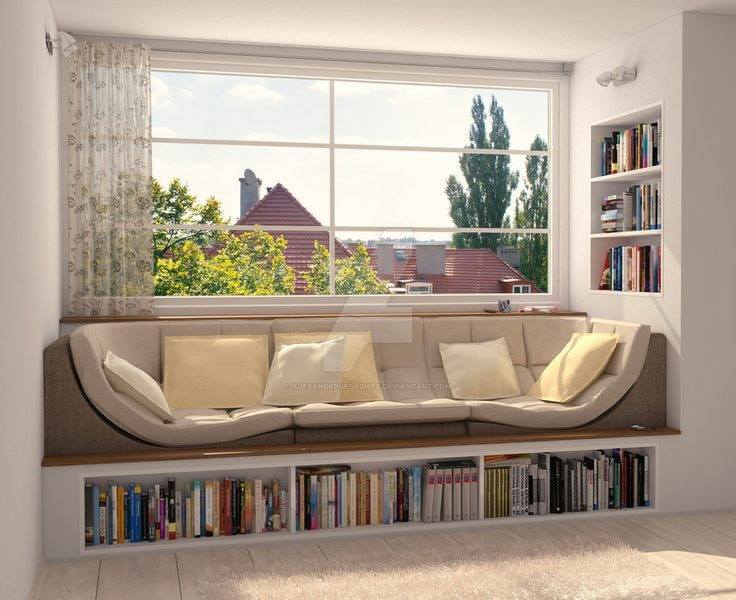 Choose the best curtains
Choose cream-colored curtains that will cover up all windows here and you can enjoy in a great book. Take some examples and ideas in the second photo from our post today, shared with the aim to inspire you.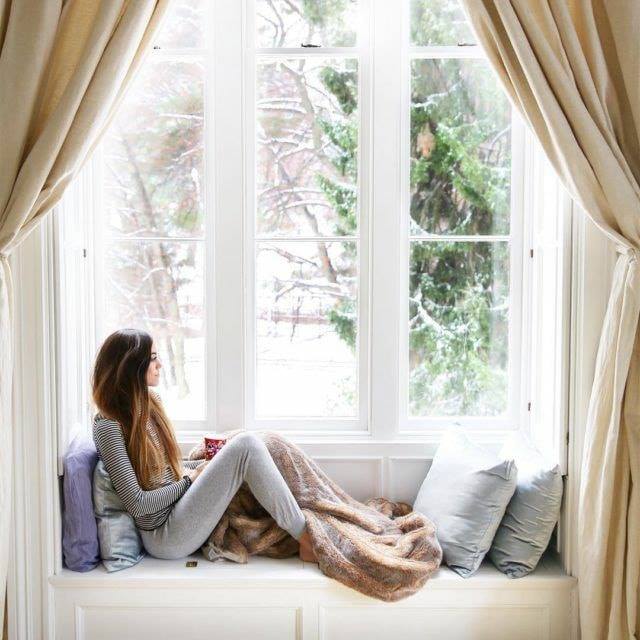 Take care to add comfortable pillows
Also, add nice blue pillows. Color isn't so important ad the comfort is, so choose the best thing here to sit, lay down, and even to fall asleep. You can have more than one seating nook at home, each nook for each room. Find inspiration in the third photo and idea from the post.
This is place for your pet, this can be your favorite window seat
Now when the place is already designed, take your pet and lay here, sit here and escape from problems and from the everyday.
Everything that is nice, lasts short so this post must end up here. What else I can add, unless to thanks for your time and wish you having a nice end of the day – Sunday.