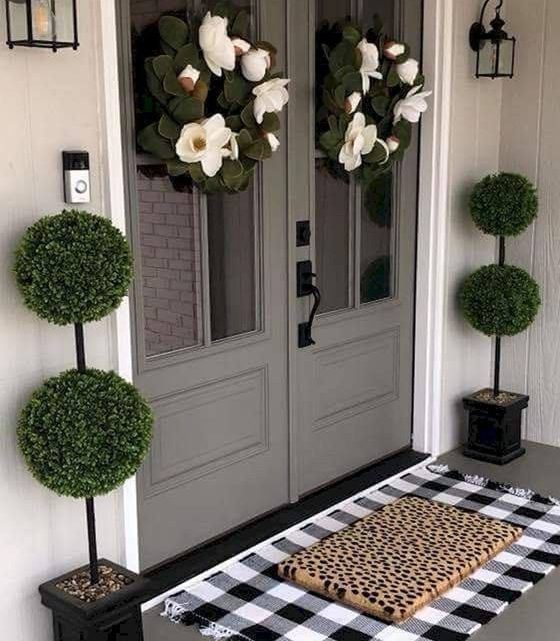 What a Beautiful Main Door Decor
Hi dear friends. How are you? Let me present to you our beautiful main door decor ideas. Copy the design for the front part of the house or tell your friends about it.
Please also check how to make the best wine bottle reuses and decorate your garden place in the best way.
Add two large flower pots as main door decor
The most amazing thing to decor the front door is to add two large flower pots. Here, to plant flowers and enjoy in the nice smell. Your flowers will wish welcome to every person entering here.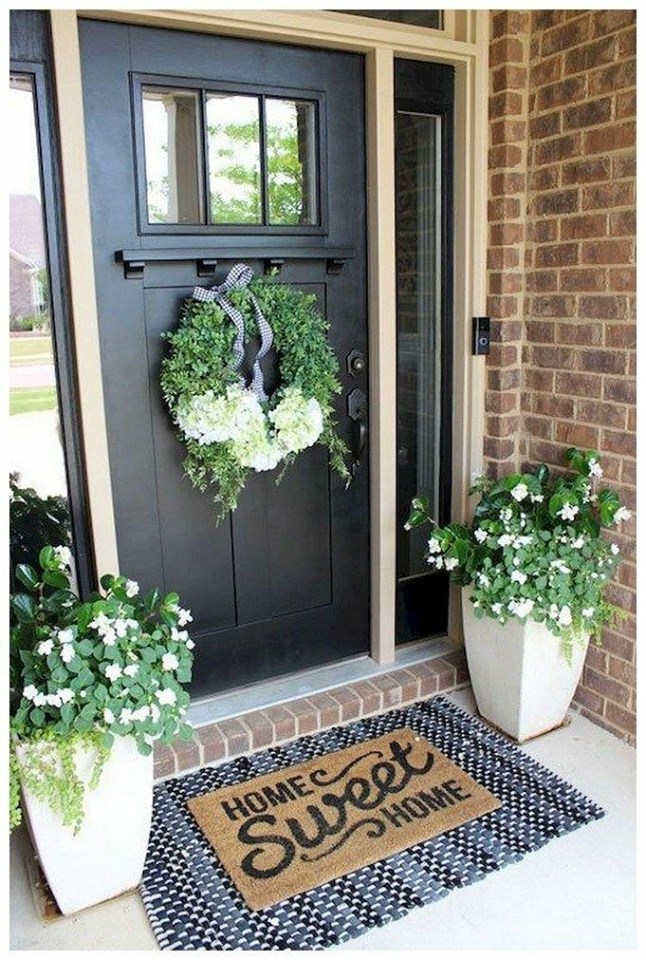 Add spring wreath on the main door
The next design isn't with just two flower pots but there are several posts and also one spring wreath for the center of the door. Look at this amazing design for welcoming!
Add two lanterns on the wall and don't forget the rug
Choose the best rug for the place here and also add two lanterns for the wall to enjoy in the best light here. Take a look in the next photo and see the idea.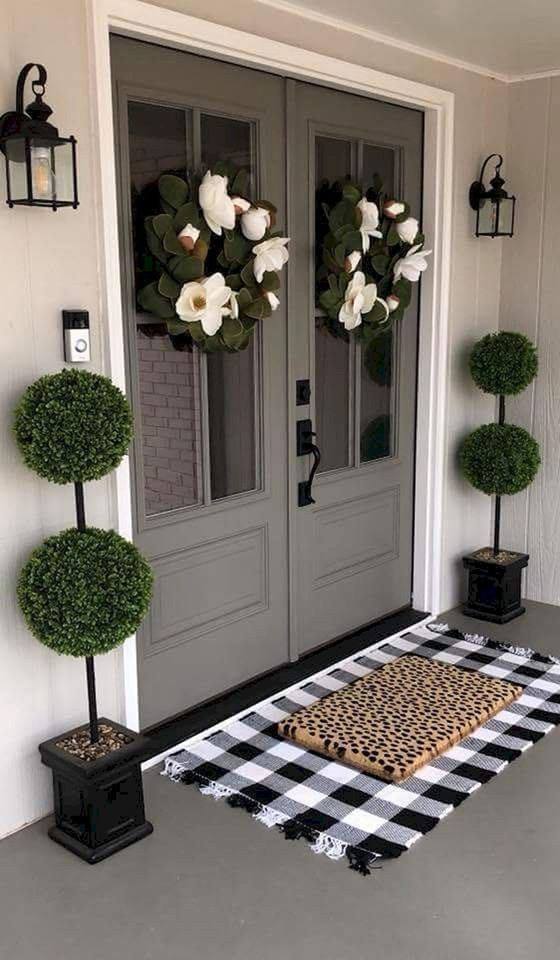 Combine the flowers in one pot
You can mix the plants and flowers in one flower pot and here to add charming front door design. Maybe this photo will help you a little.
Main door decor – black and pink
Your front door black colored can be combined with pink flowers. Add spring wreath on the door and also two lanterns on the wall and enjoy the nice front door. By the way, this is the last idea from the post and I hope you found some ideas for your home.
Thanks so much for your time and keep following our page tomorrow when we will be back with new ideas about interior/exterior design.