We Share Lovely Plastic Cups Christmas Crafts
Hey there friends. Many times before we've been talking about plastic bottles reuse but now it's time to talk about plastic cups reuse. Strictly, we will keep on lovely plastic cups Christmas crafts, ideas you can make at home. A snowman, wreath, sparkle ball, Christmas ornaments to hang on the interior and exterior walls, hanging lamps and even a Christmas tree!
Some things won't be in trend in the fashion industry in the new 2020, read what's about it on the LINK here.
Wonderful and DIY snowman – made out from plastic cups
For start, we will show you how to make snowman by reusing the plastic cups. We can be creative and make these things in our free time and celebrate the holidays the best we CAN! For the instructions about how to make the snowman, you can see in the photo here.
Plastic cups Christmas crafts – make a wreath for the front door
If you think that you don't have so much time to make the snowman, you can make a wreath for the front door and hang it there. Be proud of making lovely things for your own home place, done with plastic cups!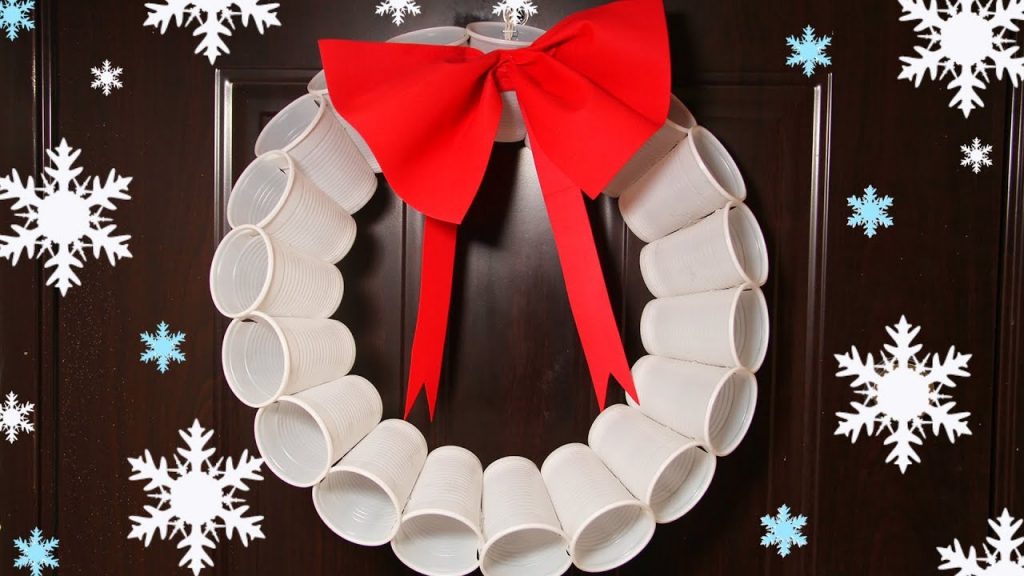 DIY sparkle ball from plastic cups
Or, if you are fed up with wreath and snowman, make something different. Make sparkle ball with the same material, dear friends. You can hang this ball outdoors and enjoy the decoration made with so much love and patience. See in the photo of the final result of the project.
Make bells by reusing the plastic cups
We will upload the video with instructions where you can see how to make bells with plastic cups. Just check the video that won't take you so much of your time.
Plastic cups Christmas tree that is DIY
In the next photos, you can see how to make plastic cups a Christmas tree in an easy way. Arrange the plastic cups in a way to form a Christmas tree. In every plastic cup add lamps in purple color and you will get such an amazing alternative Christmas tree! Check the details in the photo now which will be inspiring for you.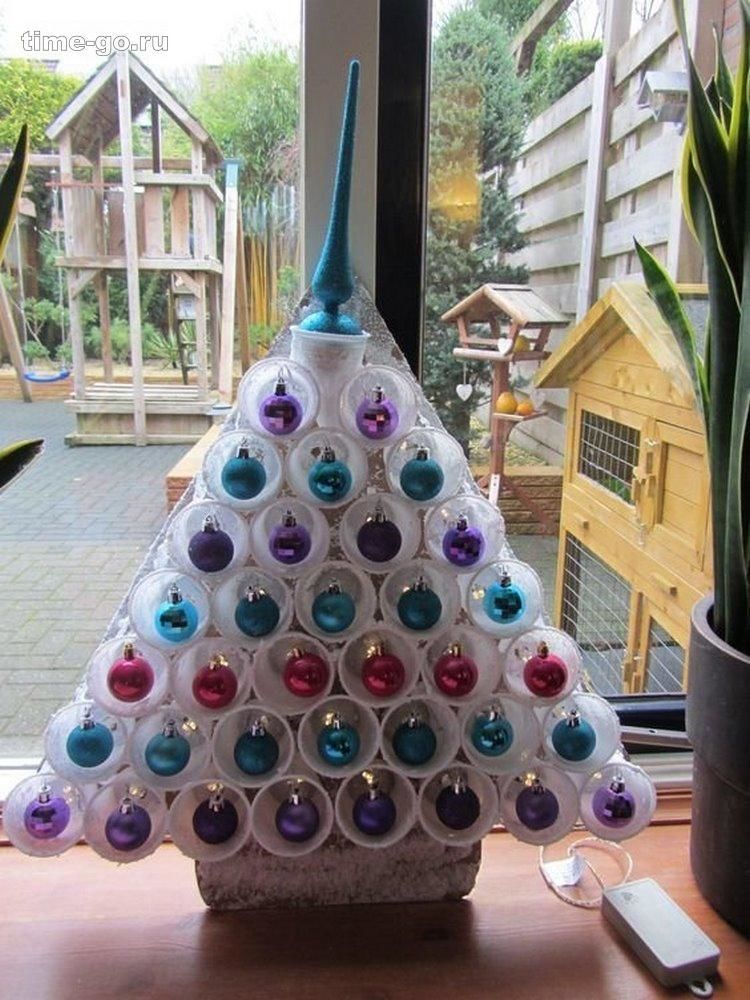 Plastic cups Christmas crafts – hang it on the house walls
This is the last thing that we will SUGGEST to make at home in no time. the material for making is the same – plastic cups. This photo can be your isnpiration to make the project so take a look at it and save it on desktop. Thanks a lot for your time and attention to read the full text and see all photos.
Tell us in a comment, which of these crafts you will make in your free time and will reuse the plastic cups you have at home? We are waiting to hear your own view and opinion about the topic!