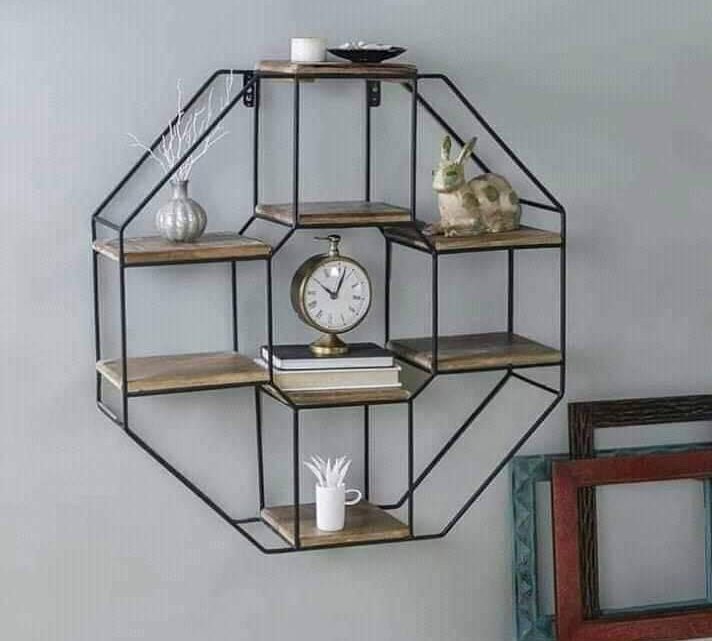 Wall Cubes for Modern Walls
Hey there friends. Never leave empty your house walls but add amazing shelves on it. For example, add wall cubes and create modern walls at home. Place where you can add your ornaments, photo frames, favorite things you want to see each day. For the details, stay with us to the end and see all photos we have to share with you!
Also, follow this link and read about our last post why you should visit Paris, one of the most beautiful places in the world.
Octagon metal wall cubes
Choose octagon metal wall cubes to decorate the house walls. Here add the wall clock, add the flower pot, add the coffe mug that was a gift by a favorite person. Here, you can have all you wish to and make a lovely wall.
Wall cubes are a great element for your house walls
In the second photo, you can see how wall cubes can be placed on the house walls and here to add all flower pots you have at home. Here, you can grow your flowers and plants and amaze your guests and family members.
Amazing wooden floating shelves for your living room
Your living room can have the same design. With floating shelves that are wooden and have metal racks, you can have amazing home decor. Here you can add speical things to show your life and to create one amazing living room area. Take a look at the third photo and idea from the post.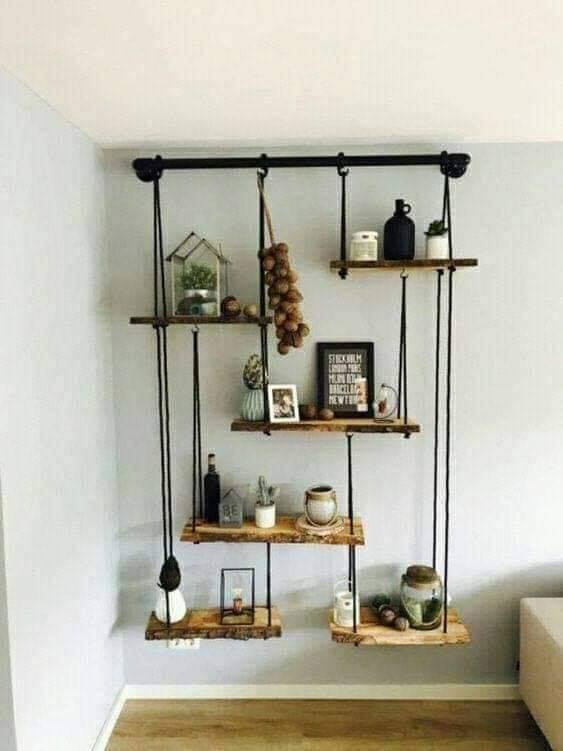 Black wall cubes are special thing to have on your wall
In the next photo, we have again wrought iron wall shelving that is great to have at home. Prove for this is this photo that we shared with you and hope you had some idea in your mind to use and decorate home in the best way.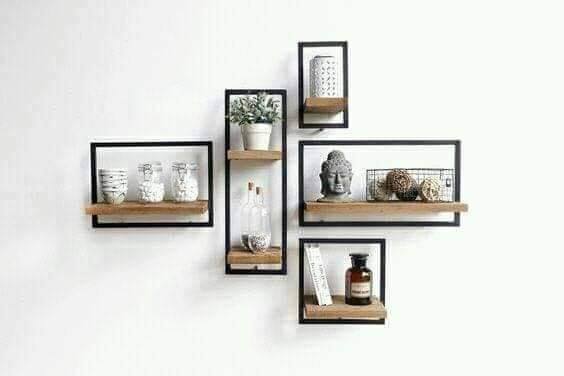 Large or tiny, choose the size and order wall shelves made out from wrought iron
In the last photo, we can see that whatever to choose we will create one amazing wall design. Forget about blank walls now you need extra good wall shelves design.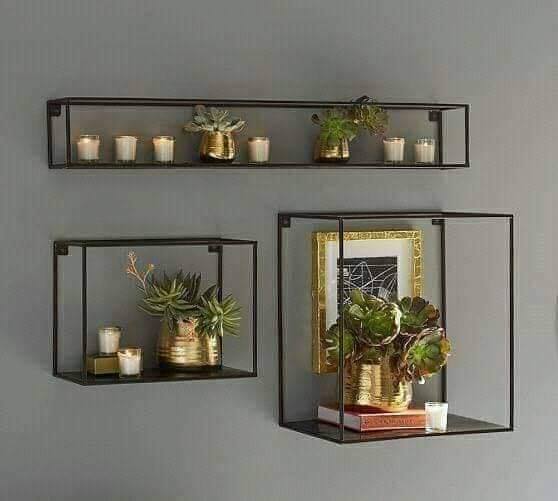 Thank you so much for your time and attention and keep following our page in the future for seeing other great ideas about exterior and interior design! Nice to meet you, dear friends!!!