Vibrant Living Room Ideas
Bring some colors in your living room place and enjoy nice colors! Forget about black and white colors, standard colors used in the room where you spent even 40% of the day or more! Now, it's time to include light colors as a part of your home, as a part of your life and way of living! Stay with us in this post to see our vibrant living room ideas.
Tell your friends about these lovely ideas and combinations!!!
Light grey themed living room area with yellow accent
The best accent you can add in your grey living room is to add a yellow theme and a pink chandelier. With a nice combination of the colors, you will create one space, drink coffee, relax here and enjoy every day of life!!!
Combination of light blue and pink for your living room
In the second photo, we can see a nice combination of light blue and pink. Here, I will spend the time with hours enjoying in interior colors. What about you, do you like it? Tell us in a comment below the post!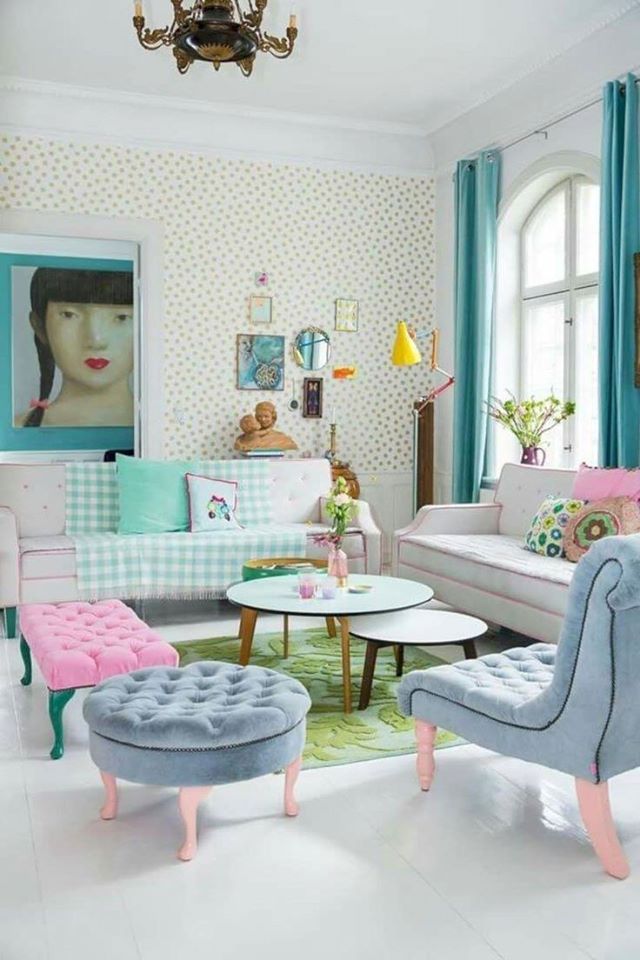 Yellow and blue combinations for your vibrant living room
In the third photo, we can see an amazing combination of yellow and blue colors. Come on, take a look at the photos now and find some ideas in the photo that follows!
Enjoy in your blue and yellow living area
We mentioned blue and pink combination, yellow and blue and now we will repeat the yellow and blue combination. Blue curtains, yellow chair, yellow sofa and tiny decorations in these colors will be ENOUGH for creating one space where you can spend the rest of your life! In harmony, in lovely interiors! Pay attention to this photo now and tell your friends about it!!!
Add pink and blue tones in your white living room
In your white living room, you can add pink and blue tones and enjoy the place! What an amazing and vibrant living room you can create! Take a look at the last photo from this post and keep following our PAGE in the future for more ideas about interior and exterior design!
Also read about how to create a mini garden in an indoor place, in the bathroom, kitchen, entrance hall or living room area. Wherever you want to!