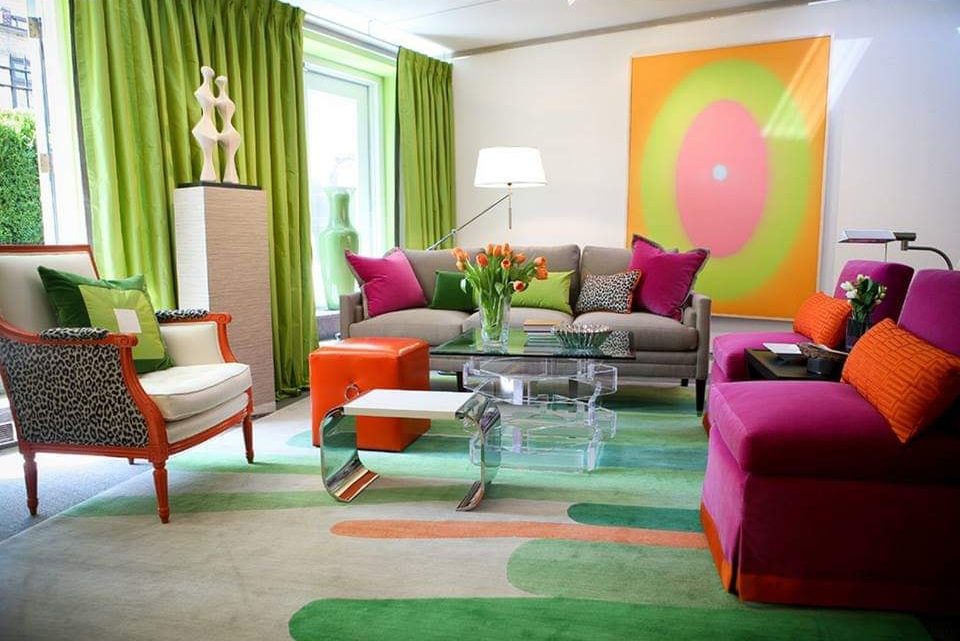 Vibrant Living Room Design Ideas
The usage of different colors in interior place can help you in creating a vibrant look. Depending on the colors, you can create a different look to the home place. For example, green is the color of hope, good energy and a positive approach to life. The red colors are color of blood and fire, it's connected with war, energy, passion, desire and this is the reason why you can use the color in interior design. With these two colours, you can create one vibrant living room where you will spend 40% of the day sitting there with family or friends!
Spend some time now and see our vibrant living room design ideas that we have to share with you and to help you in decorating the home place.
If you want to have positive ambient in the living room combine different colours
The secret for having nice interior is to combine colours together. Don't be afraid to add green curtains, to have pink sofa or red sofa, because this is the way to make nice interior design. Feel free t see the photo now and to save on your desktop.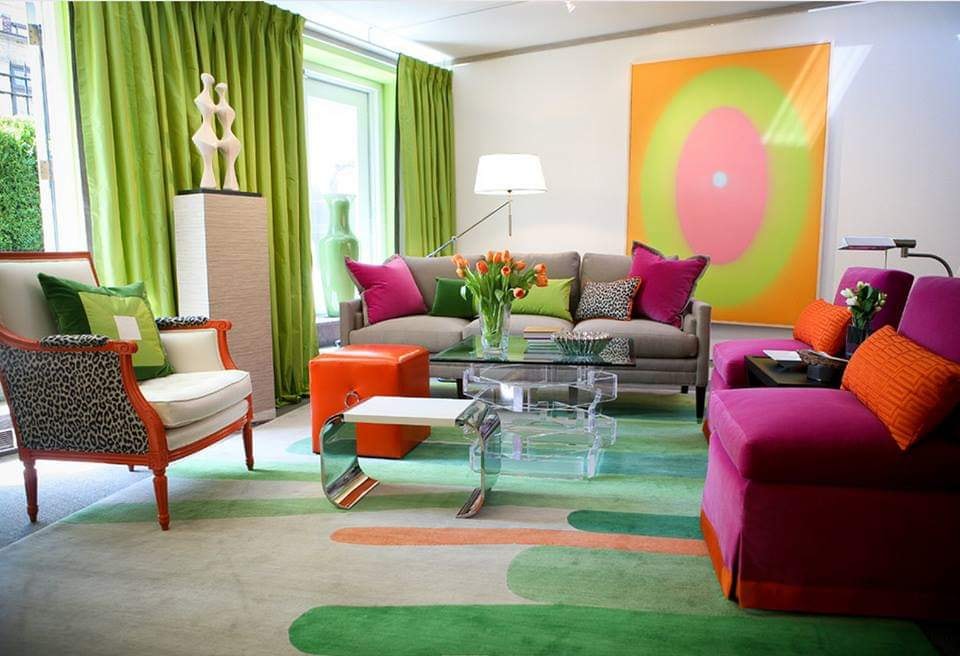 The combination of light blue and yellow in interior place
Use these two colors in interior place to make the place looking so nice and vibrant. Spend some time to see the design now and feel free to copy the idea for your home place. By the way, tell your friends about this amazing idea that you will see soon!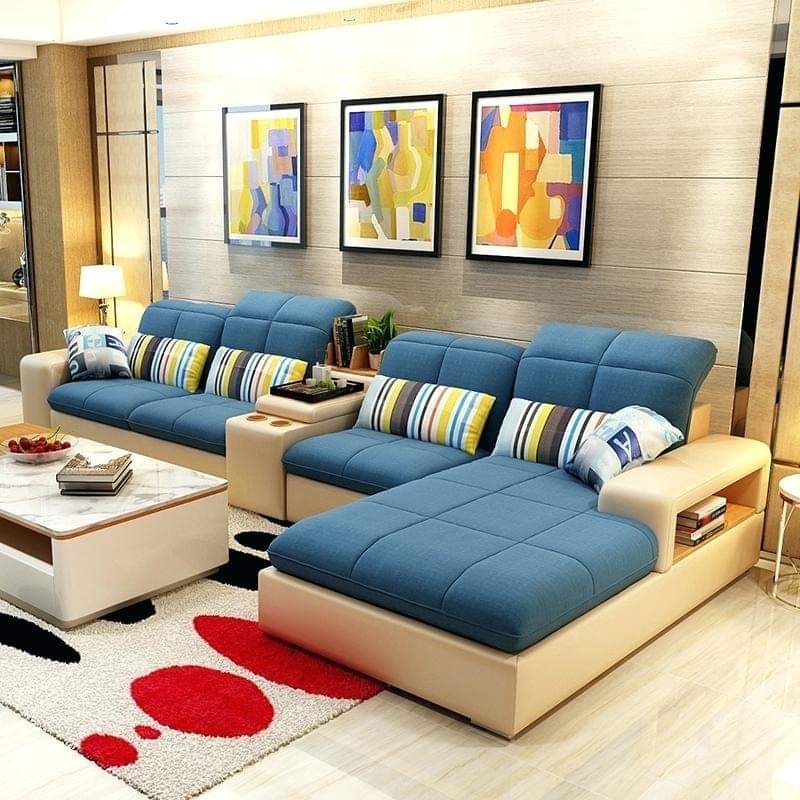 What about painting purple the wall in the living room place?
One of the best ways to give a nice atmosphere at home is to allow yourself having a purple painted wall with a combination of the yellow sofa. This thing and combination you will see in the photo that follows and it's the third photo from our post today. Spend some time and have a look at it!!!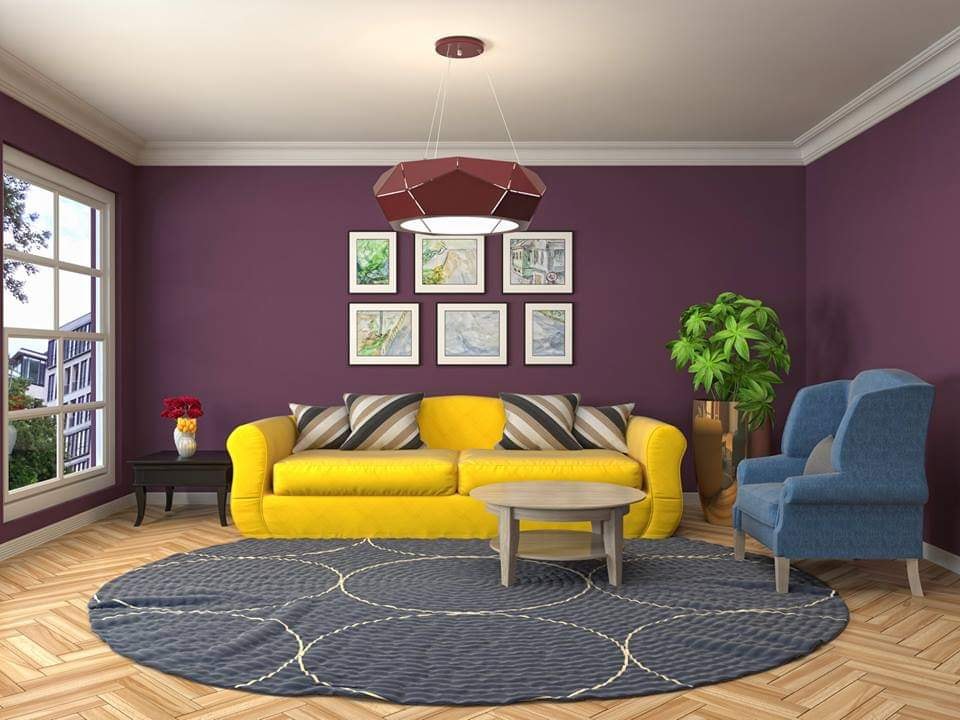 The combination of orange and white colours for the living are
Don't be afraid to add orange accent to the living room place, for example, you can choose to add orange and white sofa in the livign room and with this to impress the guests that are coming to visit you every day. Spend some time to see this decor that we will present you hereinafter.
Living room design for people with large families
Those people who have large families and a lot of members in the family should definitely think of adding a large sofa in the room where they spend a lot of time. This is the last idea from this post, so I hope you find an idea in the photo that I shared here and with this we will finish this creative post.
Thanks so much for your attention, if you still have free time also read about contemporary outdoor light fixtures that you can copy in your outdoor place. However, thanks so much for being our faithful follower and reader!!!