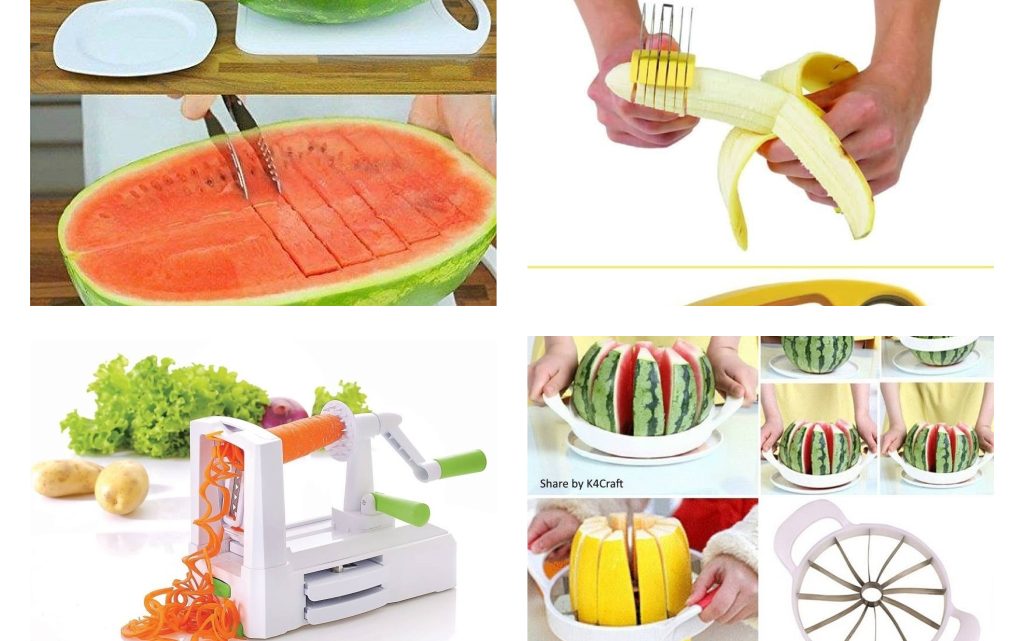 Useful Kitchen Gadgets for You
Cooking can be boring sometimes but if you have modern tools, cooking can be easy for you and you can prepare your delicious food with the help of the gadgets. Kitchen gadgets are the things we need to easily cut our fruits we have to cut for our family and for us, to cut our veggies and to make lunch in an easy way. This post is exactly about some cool kitchen gadgets that maybe you will wish to have it at home and to enjoy while cooking. Cook with love but first of all, check the photos we have to show you!
Scroll down to take a glimpse in our useful kitchen gadgets that we have to show you just to make cooking easier for you.
Cute the watermelon in easy way by using this small gadget
Summer is coming and we all adore eating watermelon with our family and friends. This tool is the thing that you need to make easy your work and to cute excellent watermelon slices for making party with your favorite people.
Make easy your work in the kitchen with cutting bananas gadget
We all want to make puncakes with bananas and this is the kitchen gadget that we need to make things clear and to save on time. The banana will be cutt in easy way if you buy this tool for your kitchen cabinet.
Spiral vegetable slicer for carrots
Cut the carrots in easy way with the help of this little machine and make soup for you and your children. Scroll down to see this attractive supply that we all need in our kitchen place. What about you, do you need this in your home?
Cut the melon and watermelon in easy way , use this gadget
All of these kitchen gadgets we need in our home, to make cooking easy, to save on time, to keep our fingers safe and also to be cool person. I invite you to see this cutter watermelon and melon that you can buy cheaply and to use in kitchen place.
Take care for the rubbish bin to have a clean kitchen
If you want to have a clean kitchen and avoid throwing the rubbish around the kitchen floor, this is the gadget that you have to add in the kitchen cabinet. Just see this practical design which has the function to help you! The interesting thing is that is cheap but also will save you time and will help you in having a clean cabinet. This is the last idea for today so I really hope that you enjoyed.
Also, read about our modern wooden deck design ideas that we have to show you hereinafter, you just need to follow the link now. Thanks for your time and please be kind to share the ideas with friends!!!