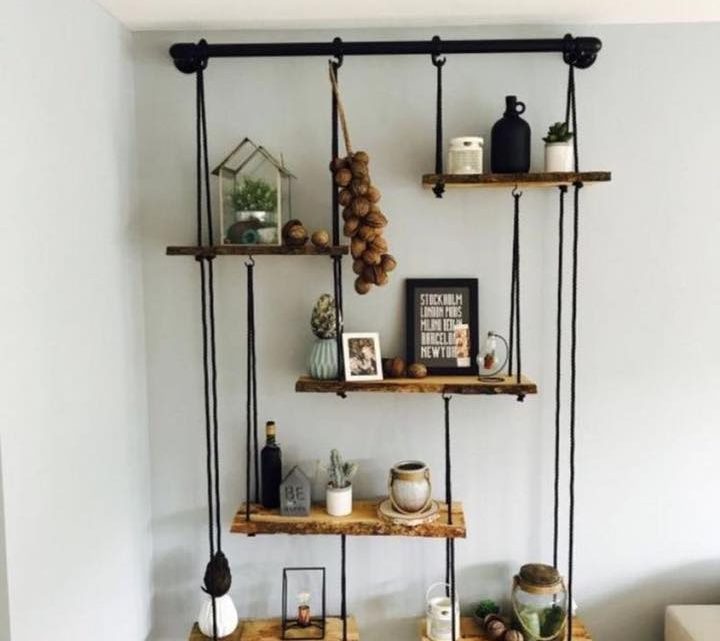 Unique Wall Shelves as Important Home Elements
Hello friends, what a wonderful day is a today! Today we will keep on unique wall shelves as importnat home elements. Are you ready to see our amazing shelves? A need for the walls of the living room, TV units, and entrance halls. Yes, the shelves are important for every HOME and you definitely must see the following photos.
Also check the last post we shared yesterday that was about how to make your own library in free time, in an easy way.
Floating shelves with firewood and rope
What follows next are floating firewood shelves that are hanging on ropes. This is a very nice idea to be the part of home place and something that we surely need to add here our souvenirs and photo frames. Spend a few minutes to see the photo now.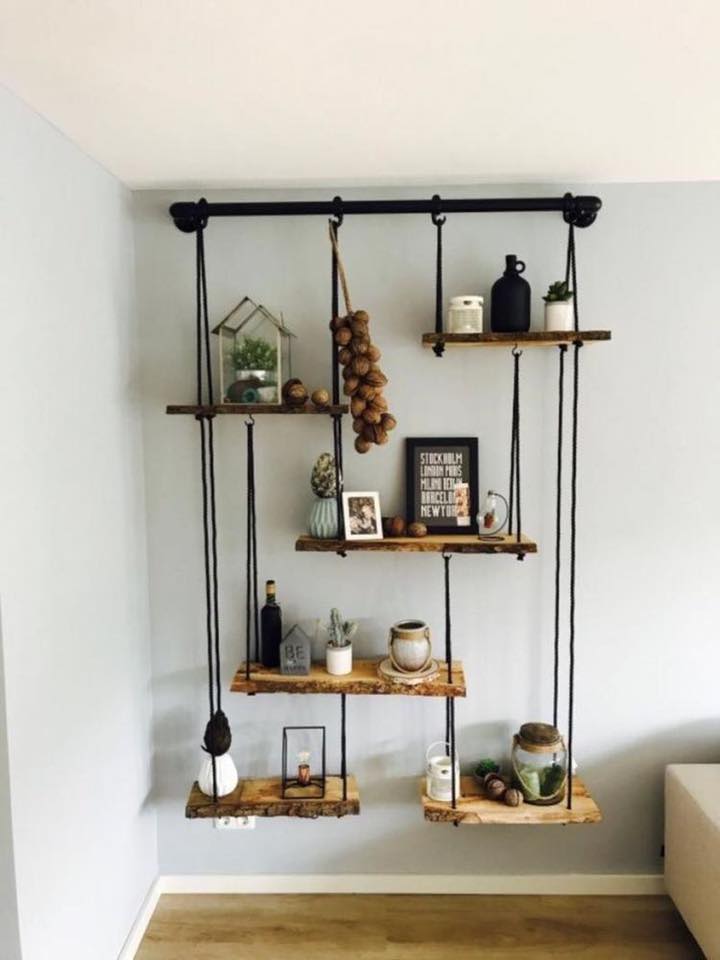 Unique wall shelves for the TV unit
In the second photo, we can see impressive floating shelves for the TV wall and a nice TV cabinet. Also, there are hidden lights there which makes the room look nice.
Impressive shelving for the TV wall of the living room
Your living room can be impressive if you choose to have hanging wooden shelves like this in the following and also the TV stand can be done from wood.
Wall shelves in combination with hidden LED lights
Oh, what a great combination of shelves with LED lights. Something that will save your energy, will make your home looking modern and will help you in creating home decor.
Our TEAM invites you to keep following our page in the future and seeing other great ideas similar to these. Have a nice rest of the day and in the next week keep following our page!!!