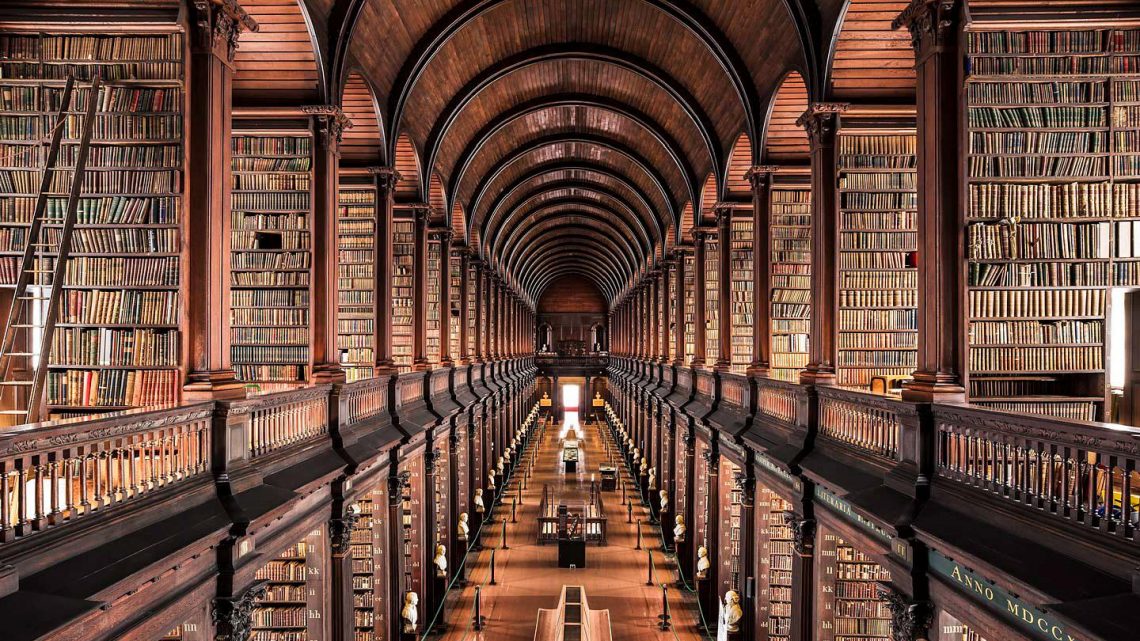 TOP 10 Biggest Libraries in the World
The most favorite places to visit for those who love books ae libraries, of course. In this world, there is a library with only 10 books, 100 books, 1.000 books and those large libraries with million and even 10 million books! To be honest, I would like to visit the library like this because books are my favorite friend and here I can spend hours and hours. If you are still in a dilemma about what to add to your vacation bucket list, check these TOP biggest libraries in the world and find inspiration for your next traveling!
Here you can't lose yourself, but you will actually do the opposite thing, will find yourself in the world of books! Now, check the places!
Biggest libraries in the world
New York public library
Placed in Manhattan this library offers 53.1 million of books, what a choice and pleasure to be here. I hope that someday I will have a chance to come and visit the place.
British library
Located in London with 150 million items, this is the national library of the United Kingdom and one of the biggest in the world. If you ever came here, don't forget to visit it.
Royal Denish library in Denmark
We will also take you to Denmark. Here, there is a Royal Denish library with
35.1 million and founded in the 1648 year. Let's have a look inside!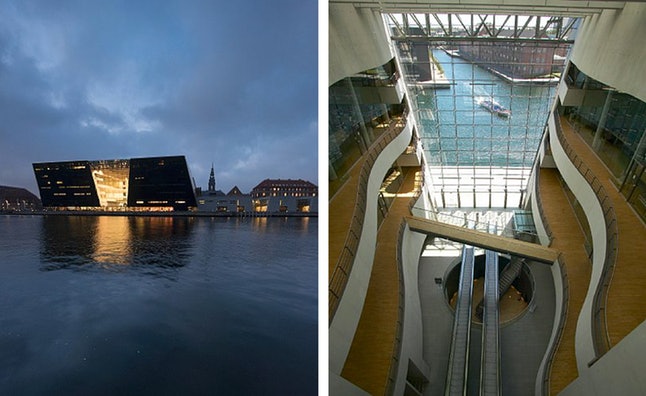 Library of Congress – The world biggest library
We mixed up but actually the biggest library in the world is this: The library of Congress with 164 million items here. Location is in Washington and let's take a peek inside this library.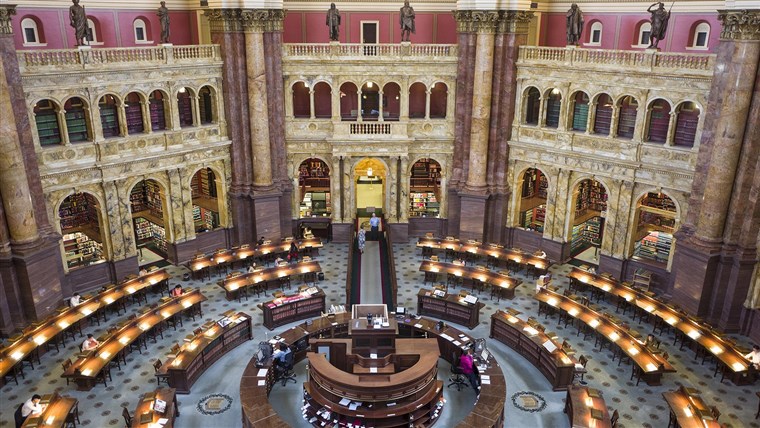 The Library of Trinity College Dublin serves Trinity College and the University of Dublin
This is the largest library in Ireland and is placed in the university of Dublin. Let's take a look inside this amazing library.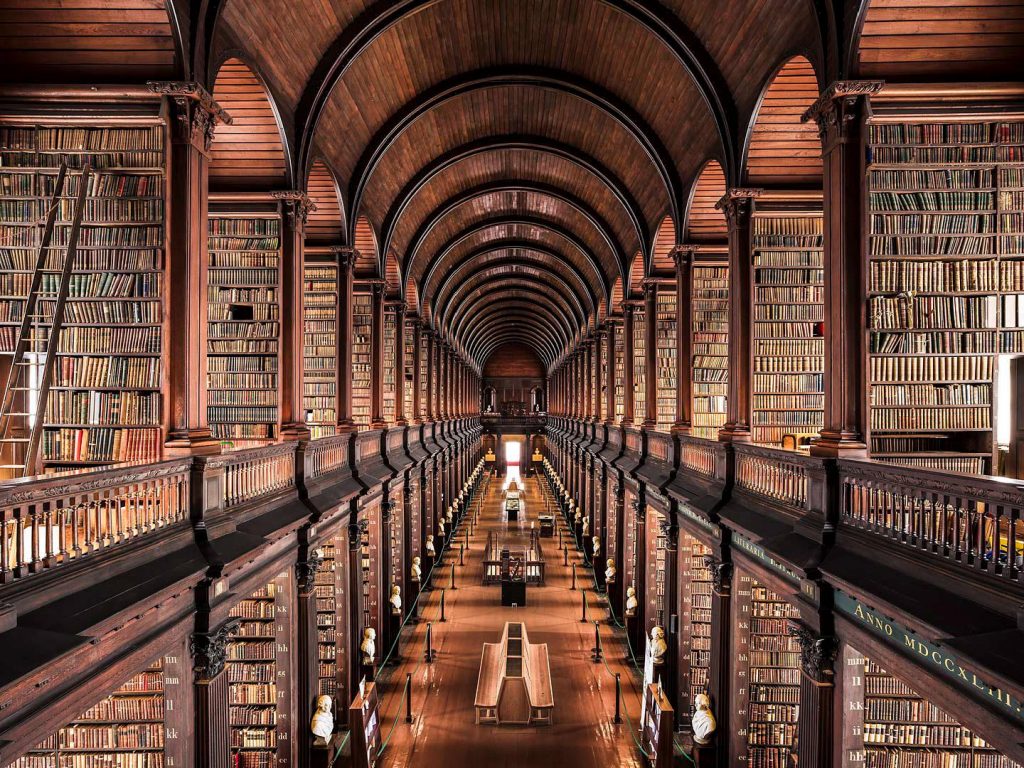 Library and Archives Canada
With 54 million items, 1,6 million visitors this is the Library and Archives in Canada located in Ottawa. Check the library in the photo now.
Russian State Library
No. of Items in the Russian State library is 44.4 million
and image No. of Visitors is 1.17 million. The location – Moscow so come and visit this place! Find your favorite book that the library in your city doesn't have it!
Royal Portuguese Reading Room in Rio de Janeiro
Here you can study with style because the library offers even 350.000 volumes and is one of the biggest in the world. It's placed in Rio de Janeiro.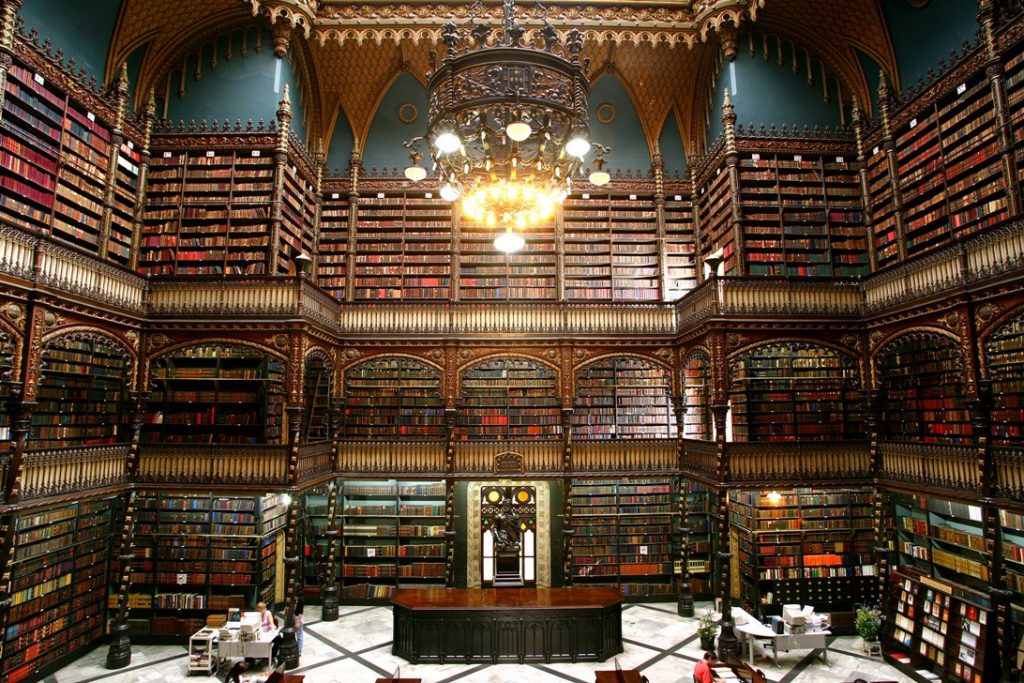 Bibliothèque Nationale de France
Located in Paris, France, the library includes 40 million items out of which 14 million are books and others include different publications.
National diet library
The last on our bucket list is the National diet library with 34,7 million items and it's placed in Japan. This will be our last photo and library for today, so have a lok kin the photo now.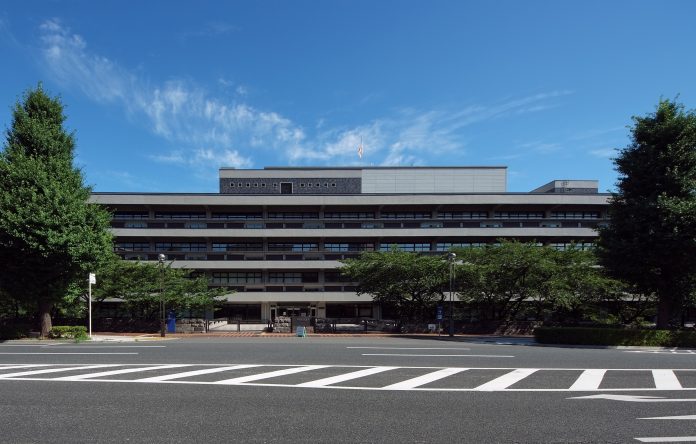 Also check about amazing kitchen shelves, part of your kitchen walls and place for all kitchen utensils. With this, we will put the end of the post today and will thank you for your time and attention!