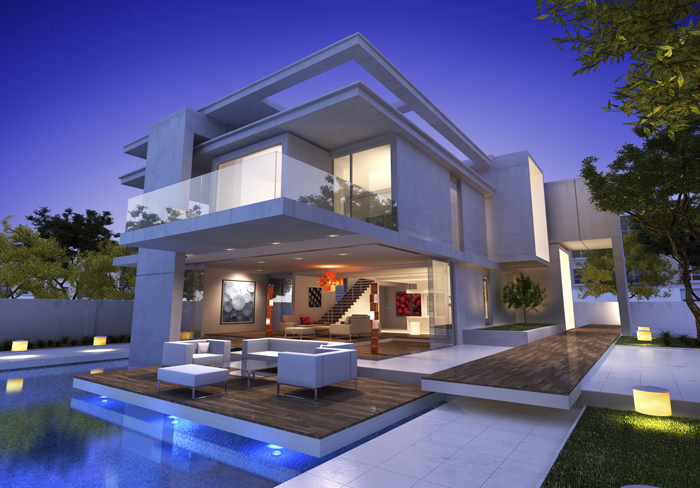 These Dream Homes Will Leave You Speechless
Hello there people. Take a look in these dream homes that will leave you speechless. Bur first, read our little introduction that won't take you too much time because we appreciate your time.
Dream home means to have nice exterior and interior place, well designed, modern-looking and this is what you can see in the photos below. In the exterior part, there are needed a swimming pool, modern flooring, fencing, garage place, and door. When I mentioned the door, you should choose modern glass or wooden doors and also combine t with the fencing. Are you already intrigued? Stay with us to the end and see all the photos we found only for you!!!
Also, read about how to fill the space behind the couch in the living room area, our last post written with the aim to inspire you.
Perfect exterior design with driveway, front door, terrace and wooden door for your garage. This is the exterior you dream about it, this is something you need if you want dream home.
Stone steps as pathway are great choices for the outdoor place and if you have the chance to combine lighting with it, this will be number 5 on the scale.
In the next photo, we can see nice steps, a small swimming pool, and nice glass front door. This is the thing we need to add in the front part of the house. Don't you think the same as me???
Plant here your green plants and small trees and enjoy in the exterior that is dne with so much love!
Nice wooden floor, seating area created on it, flower pots around, a house with two floors. On the second floor, there is glass fencing, lights are hidden and the DREAMS ARE REAL.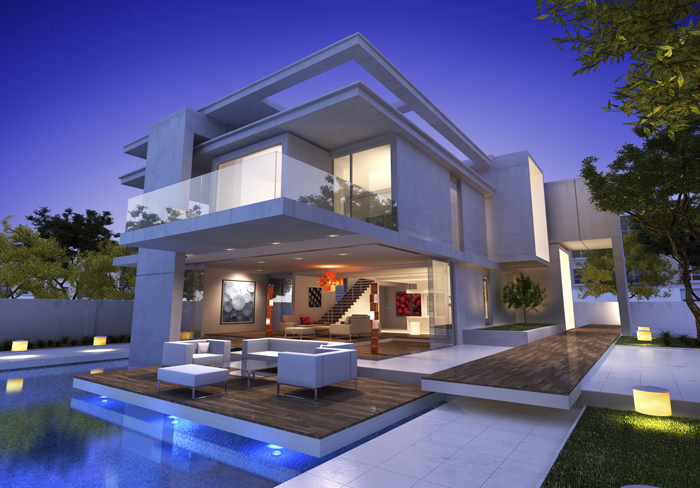 The large swimming pool is the thing you need in an interior place and relaxing lounge bed for the place. Here you can enjoy, sit, relax and sleep. Here, you can dream about home and that is all about it.
Actually, you don't need a garage place, you can put the car in the front part of the house, to have glass doors and terrace glass fencing. This is what you need in the exterior part of the house.
Dream Homes and the last dream home for today is this in the photo. Come on, take a look at it and find some ideas for your future home place. Swimming pool, a place for relaxation, bricks walls outdoors, nice lighting, lanterns, all this you can find in the photo here and this will be the end of the post today and was about a dream homes.
PHOTO SOURCE: www.amazingarchitecture.net