These Curtains Will Blow Your Mind!
Hey dear friends, we came back again to give you other creative ideas for home decor. It's time for seeing the best curtains in the following and some of it will blow your mind. Be with us for a few minutes to see which design to choose for window treatment for any kind of window and for any room from your home place.
In short, you will see which design to choose for windows treatment in the living room, bedroom, and kitchen. You will see flowery curtains, colorful and also those simple which are always the best option, at least for me. We have a different idea for each room from the house, bw with us!
Cherry blossoms curtains design that looks impressive
In the first photo, you can see purple curtains with flowers on it. So, if you wish to add little flower accent at the living room or bedroom place, this can be your choice definitely. If not, take a look at the next photo where we have different design.
Choosing yellow and colorful combination for the curtain design in the kitchen place
In the kitchen place, we again need some special design that can help us to create a modern kitchen. for example, you can combine the curtains with the table cloth and the chairs cloth and create amazing look. All this combination you can see in the following photo and find some idea for your windows.
White window curtains, treatment, with flowers on it
In the third photo from this post, you can see white curtains with flowers on it. This is a great design for sleeping room where you can make the combination with the pillowcases and curtains, choose white-colored with flowers. All this you will have the chance to see in the photo below and to make some imagination in your mind.
Choose simple curtains design and cover the windows from home
In the next photo we can now see lovely curtains with the best decor and something that we can add in the home place. Take a look in the photo now and choose the best option for you. By the way, this is the last photo from the post, so hope you already made the best decision by now.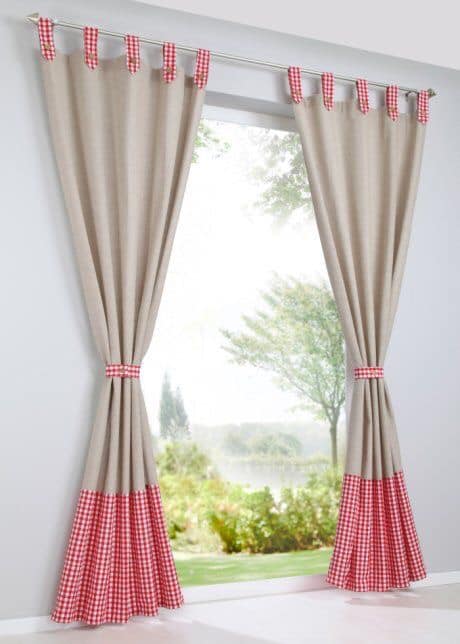 Also, follow this link if you are interested in decorative 3D stickers and ideas for the house walls. Thanks if you read all this we shared with you with the aim to impress you. Be kind to check our page tomorrow too and read other cool things.