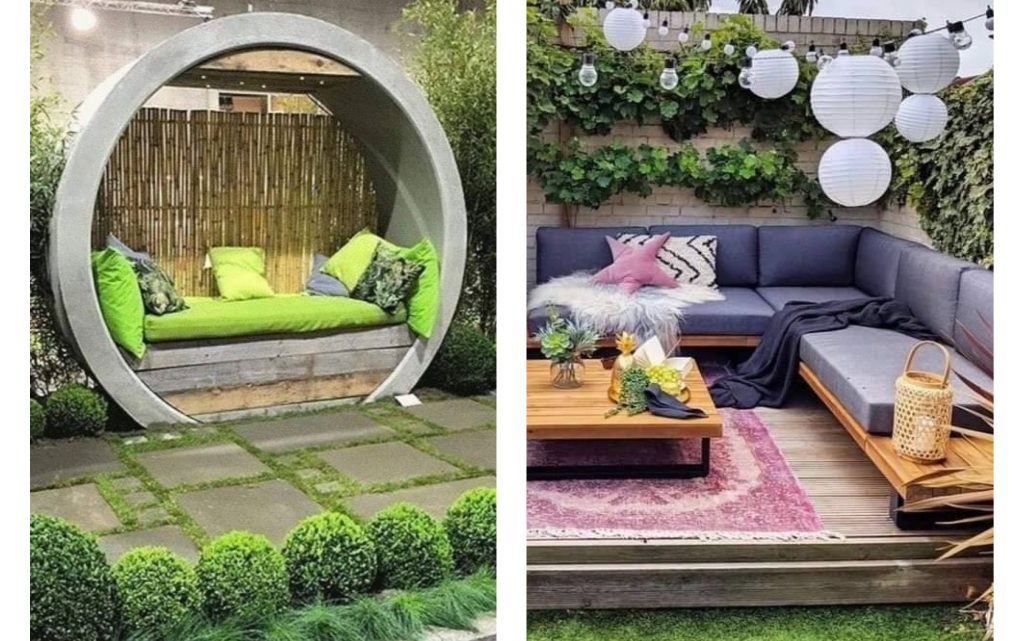 THESE Are The Most Urban Backyard Decorations
When you have a nice decorated backyard, here you can sit all day and all night. ( in those summer hot nights when you can't fall asleep). My opinion is that we all have some free space back of the yard where we can create our little heaven, the heaven that we will keep selfishly just for us, our family, and our partner. Can you guess what follows NEXT? Let me help you a little. The most stunning backyard decorations are following and your TASK is to check it ALL of it.
Make a plan for backyard decorations
First of all, you need a blank paper and pencil to draw the plan of decoration. You need to find a place where to create a sitting area, where to be the driveway, and landscaping. When we are to landscaping, please also check these landscaping design ideas we shared recently on our page but first of all, check the first photo of the post.
Create vertical garden or use space saving planters
The next thing is to save on space wit plants and still to keep well designed your backyard place. In the next photo, we can see the perfect vertical garden idea, the nice hanging ball as lanterns, and a small corner with seating area there. To sum up, the design is cool.
Try with bamboo style and privacy fence
Now, when you saved someplace in your backyard, you have to think about privacy and the style. You can choose a bamboo privacy fence and enjoy this cool decoration.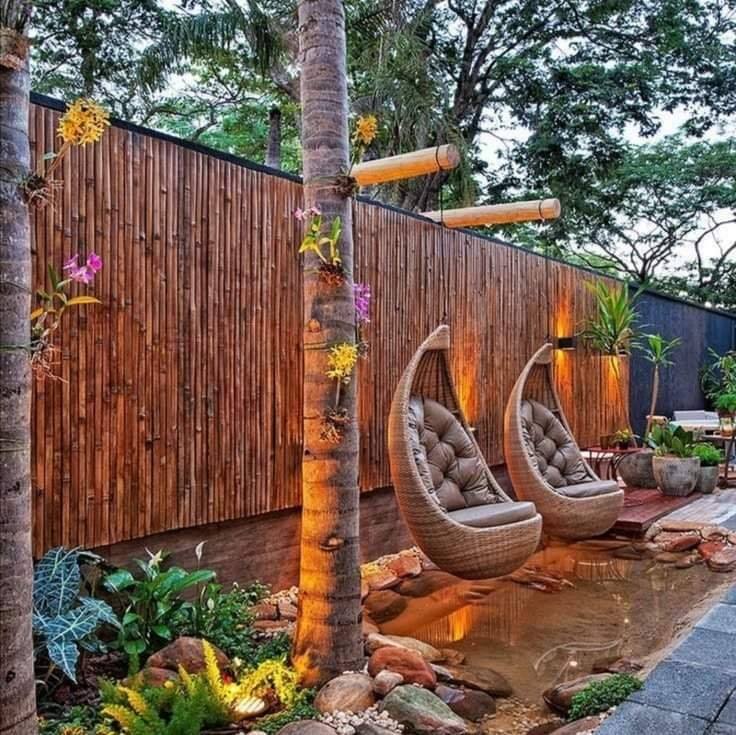 Add pergola covering
If you want to sit here even if the outside is raining, choose this pergola covering made of wood. Now even the rain can't stop you to spend free time here. This is happening when you have the most urban backyard decorations 🙂 shared n our page.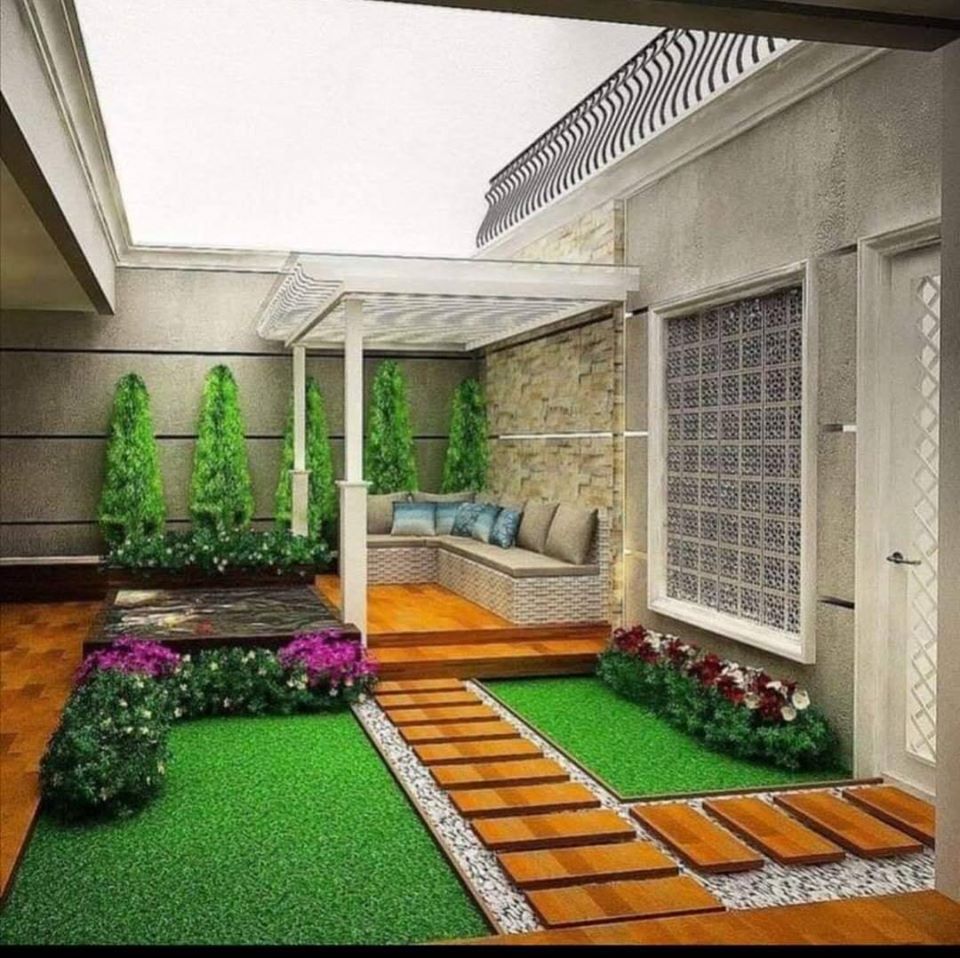 Add hammock
Here you can also add hammock and swinging chair so you can sit here and read your book while drinking your own coffee.
Maintain the grass
Now, when your design is over, you must keep in mind that your grass needs attention. It needs water, plants need water too. See the following decorations that might be helpful to copy in your backyard place and enjoy in all these elements seeing it every day.
Maybe I sound like a narcissist with my writing that this page offers the best interior design ideas also for the outdoors, but this is true. If you regularly follow our page, you definitely know that you are spending time worthly! Have sweet dreams! Night, night!