These Are Awesome Indoor Stairs
If you live in a large house then you know that indoor stairs are an important detail for your home. That's the reason that motivated us to share with you some creative and awesome indoor stairs just to catch your eyes. To motivate yourself, you will have the chance to see wood stairs, wood and glass stairs and also wrought iron stairs handrails. Stay with us and give a little of your time to be in our company and to see the best of the best ideas.
Rustic wood stairs as a part of interior
We will start the post with nice wooden and spiral stairs that any modern person will wish to have it in home. As you can see, wood and spiral looks so nice when it's combined together.
Curved stairs and wrought iron handrails
Wrought iron stairs can be the favorite part of the house and you can be satisfied with that. Come on, check this photo which aboslutely will make you ask yourself if this is the thing you need for interior.
Wooden stairs and glass handrail
The combination of wood and glass gives in every home special look and design, this is the thing you have to check if you have indoor stairs.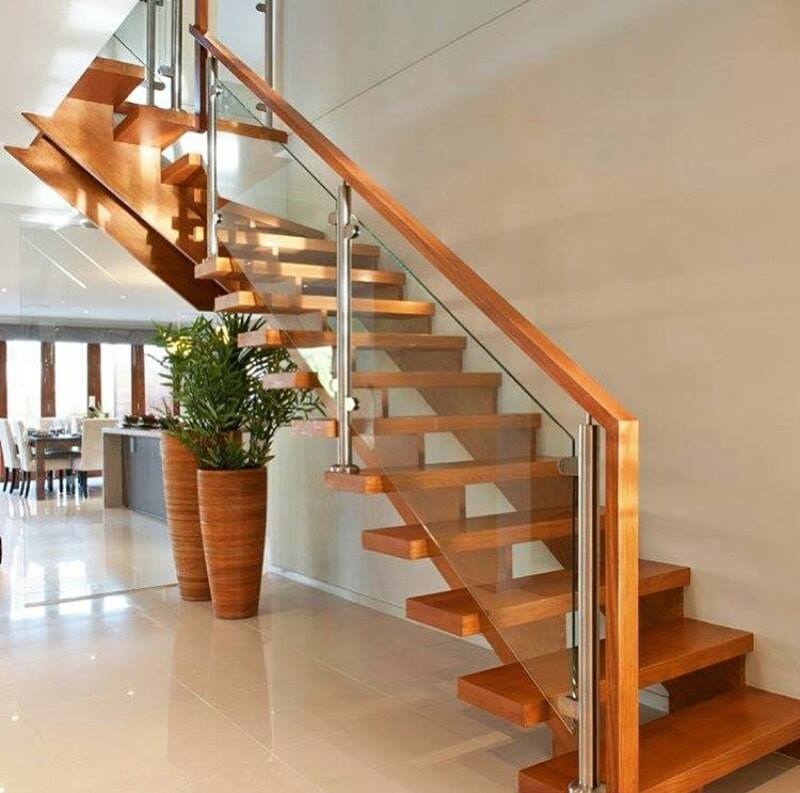 Attractive interior with stairs
Our interior deserves the best stairs and we can make the choice just if we are smart and we have excellent ideas. To be honest, we really do have excellent ideas but we will share with you and you have a task to see all the photos.
Wooden interior stairs with wooden fence
Those who don't want to combine the wood with glass, they can choose just wood for fencing, stepping and railing. If you choose this, you will create a house of your dreams.
Modern stairs and glass railing
YES, you can have glass railing for the interior stairs but you need to pay attention to keep clean the place always. See this idea that looks so nice and cute.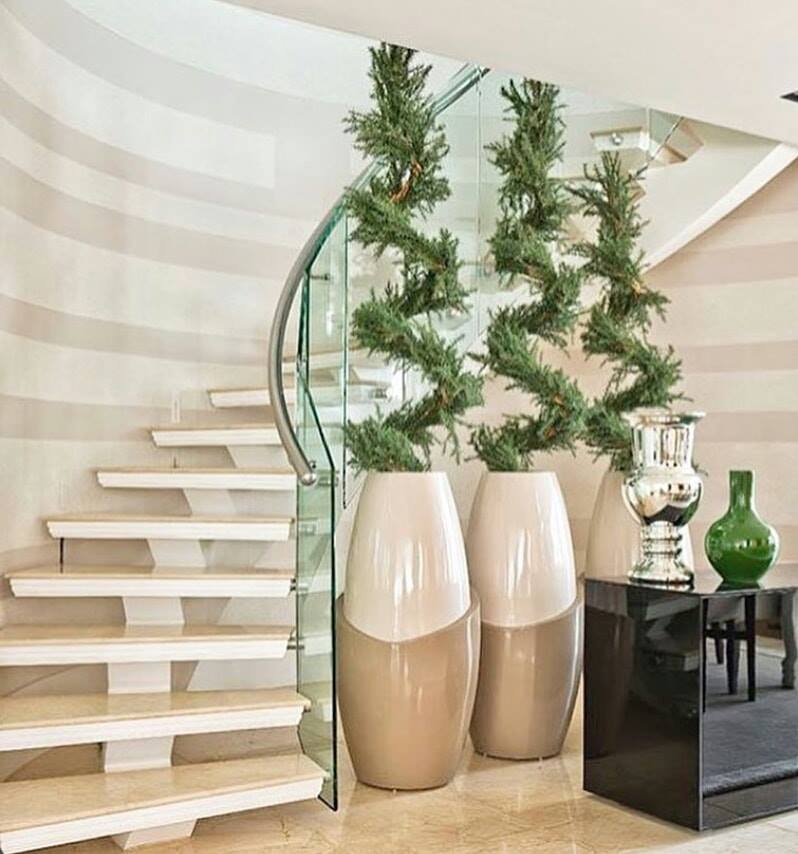 Wood stairs in interiors
We've started the post with wooden spiral stairs and now it's the real time to finish it with the same idea. I invite you to see this and the next photo of this post and to choose the best idea for your home because these are the last ones.
Wooden stairs with combination of stacked bricks wall
Take a look how looks when you have wooden stairs at home and glass railing and the wall is made with stacked bricks or stones. Sorry to tell you that this is the last idea of this post but that is the reality. Thanks so much for your attention and be our follower in future too.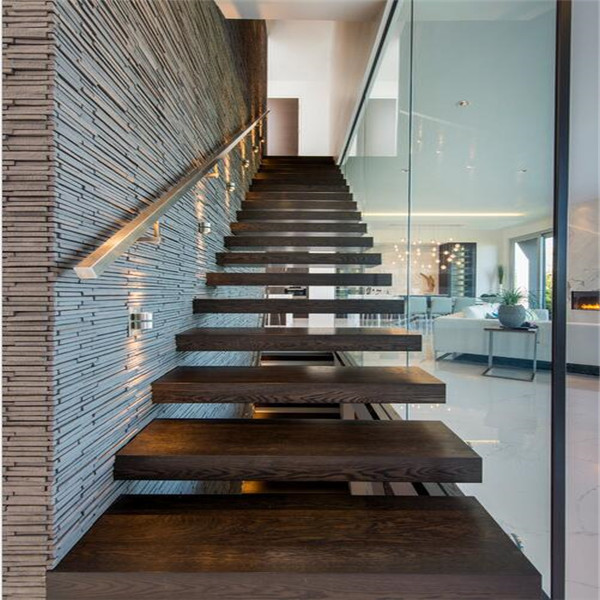 At the end of the post, I also invite you to check our last post shared yesterday and it's about how to decorate the house walls with panels.