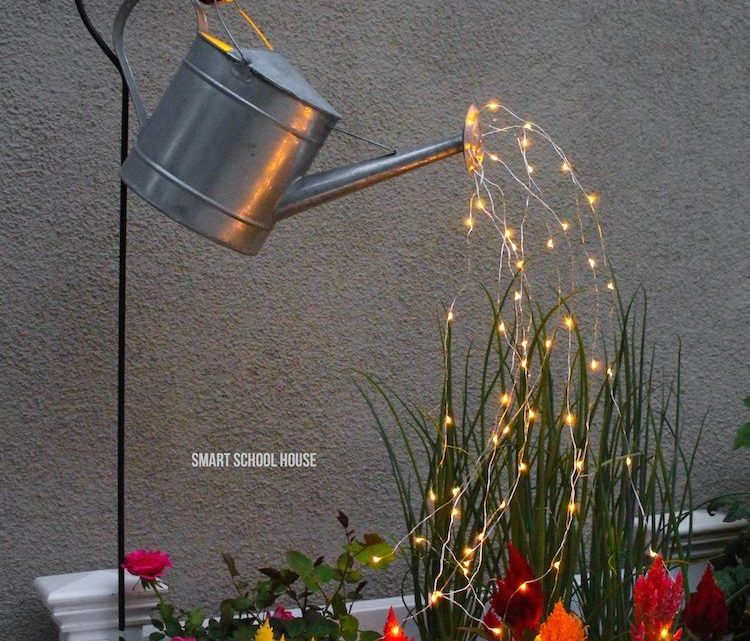 The Most amazing Garden Lighting Ideas
We all have lights that don't have an idea where to hang it with aim to create nice outdoor lighting. Today, we will show you the most amazing garden lighting ideas and hope you will see our ideas. In short, we will show you how to reuse the old watering cans and teapot lighting in the garden place. Something easy but so nice looking. See what's about it!
Also read about How ancient Egyptian home looks like, in the last post we shared recently.
DIY teapot fairy lighting for outdoor place
The best thing about these ideas is that all are DIY and you can make it in no time. All you need is an old teapot and lights that we add on Christmas tree. Combine these two elements and hang right there above the flowers in garden place. With this you will create one amazing indirect light. Check how to make it on the first photo from the post.
In the second photo, we can see the final result of the project. We can make this and decorated our garden place in the best way!!!
Create garden lighting with reusing the watering can
Combine the watering can with lights and flowers. Here you will create one indirect light and the best corner of garden place. Take a look in the photo for seeing the details and finding ideas for own yard.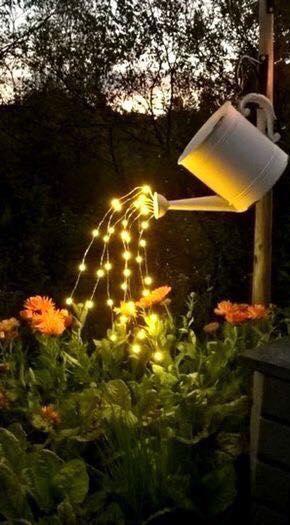 In the next photo we can see again watering can and lights and flowers. I will try to make this in my garden place and after that will upload the photo, only and only to inspire you.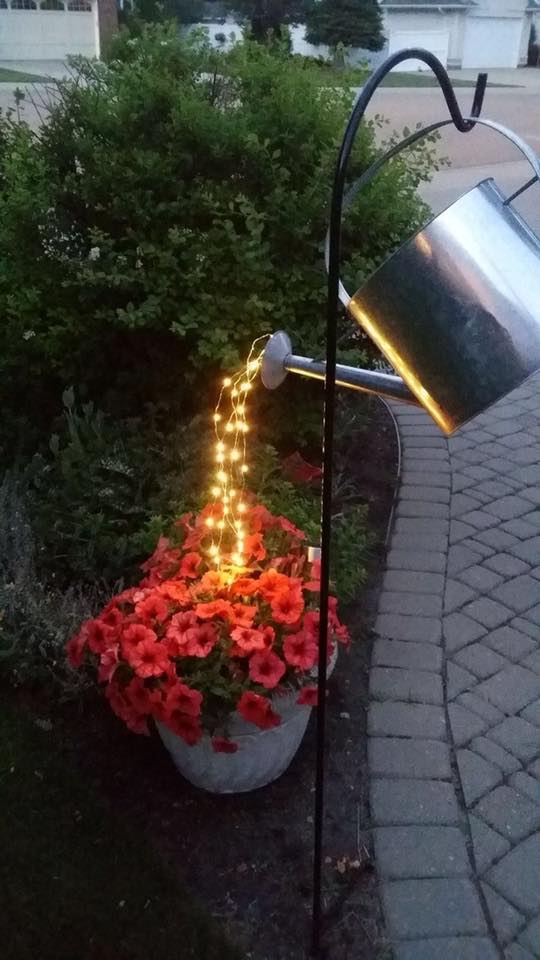 Watering cans and lights create one amazing outdoor light.
In the last photo, we have again idea about how to hang the watering cans and add the lights here. Spend a few minutes to see our idea that will be the end of the post. Enjoy and share with friends!
This was the last photo from the post, hope you are inspired now. Thanks for the time and attention you gave to us and keep following our page in the future to see other ideas similar to this!!!