The Best Kid's Room Design You've Ever Seen
Your children can be the happiest children in the world if you are smart and creative parent and of course if you follow our page. This is the day when we will show you the best kid's room design that you have ever seen in your life!
Gupsym board on room ceiling and hidden lights in the kids room
In the first photo, you can see one impressive design where the gupsym board helped in creating such a nice design and every child will wish to live here. Have a nice time while seeing the idea!
Giving pink accent to the room for your little girl
Make nice combination of white and pink colours in the room where your little girl is sleeping and help her to love the room place. Feel free to see this design and to show to your daughter I mean if yu have it.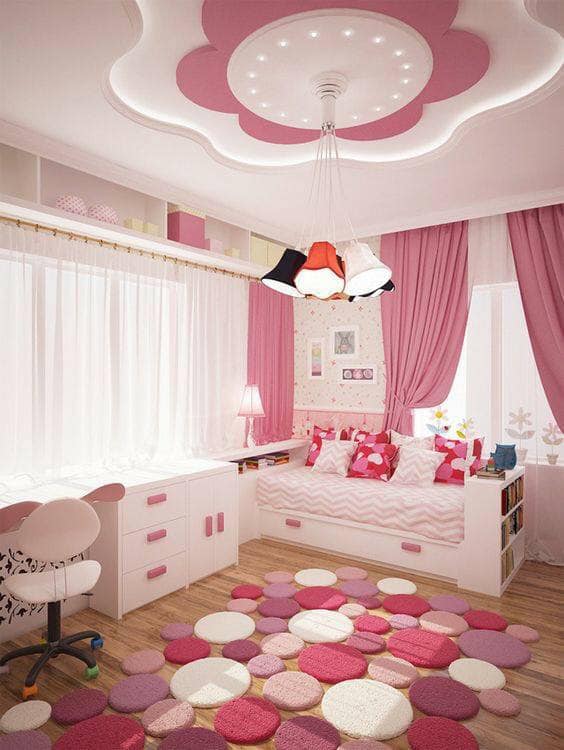 Yellow and white combination for the teens room place
If you are asking me, I think that the children's room shouldn't be looking like they will always be little people. they are growing so fast and that's why we need to choose something suitable for them so they can use the room even when they will be teens. Take a look in the idea that offers something like this.
Don't be afraid to add different colours in the room
Kids love colors, add green and pink combination in their room, add gypsum board for the ceiling and modern hidden lights. With this, the room will be modern, your child will be happy and you will be a happy parent too.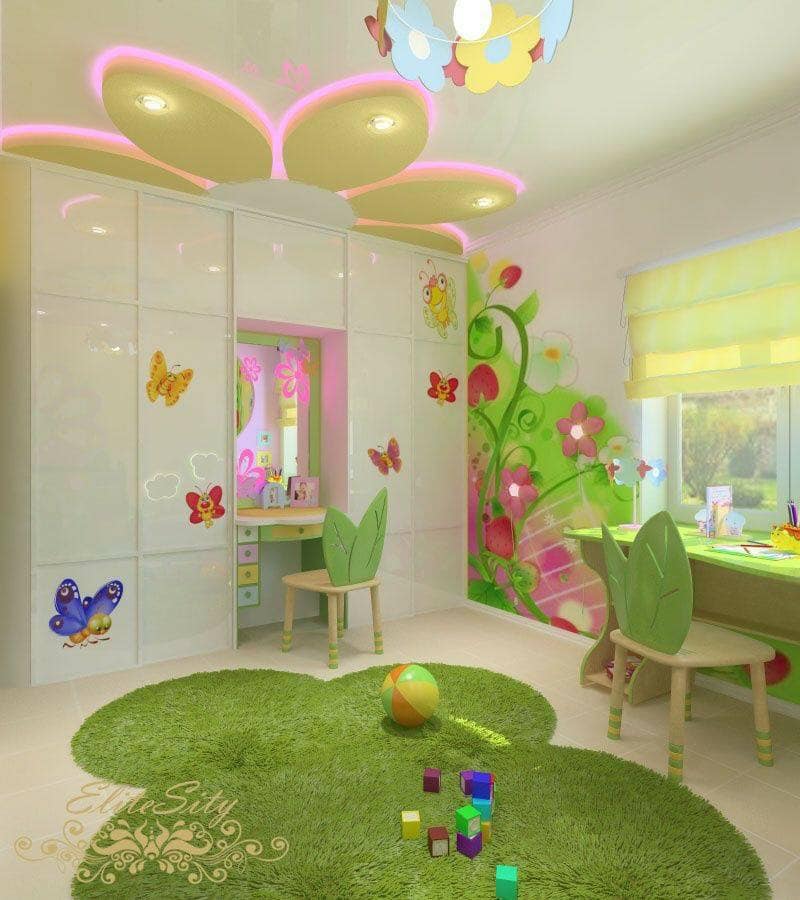 How to storage the toys in the small kids room?
Well, with the help of the floating wall shelves you can make nice organization in the room where your kid is sleeping. Let this photo be your inspiration and copy the style for your home place. What do you think?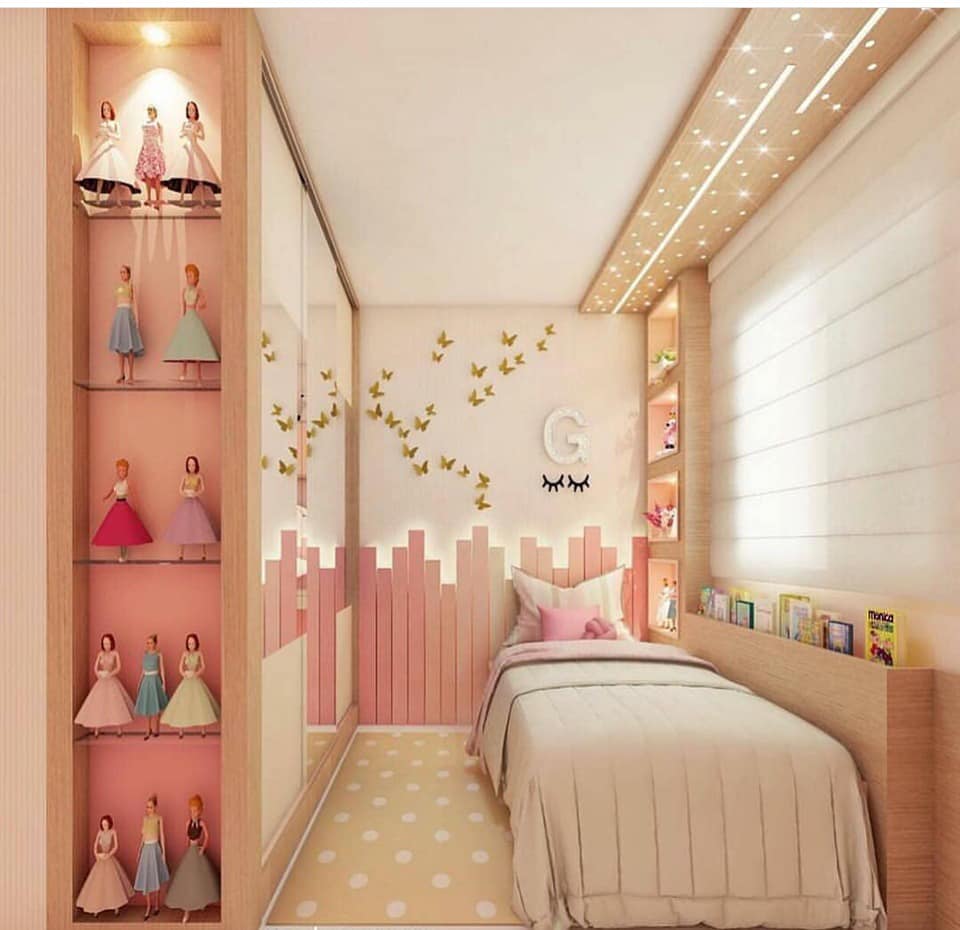 Floating bed is nice decor tip for the children room
Every children room needs a special bed that will make your child happy. Your child deserves to be happy and you can give your child happy with the choice of modern room design. See the idea now and consult with your children for this design!!!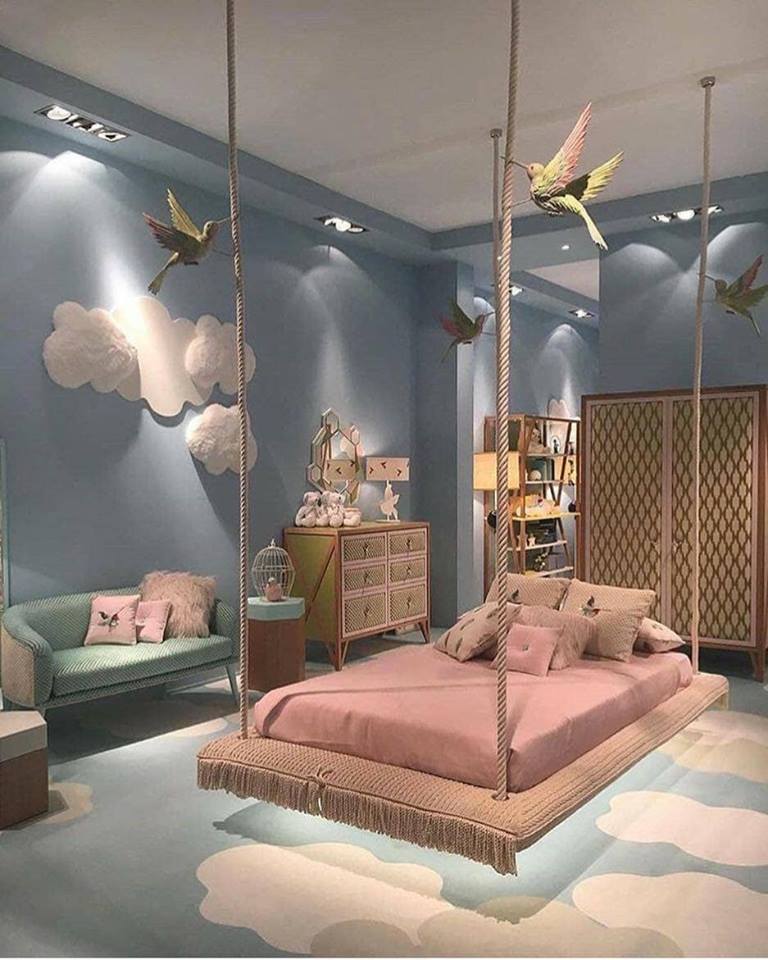 Built in wall bed design idea for small rooms
In the last photo, you can see how to save space in the small little girls or teens room. As you can see, the smartest idea for saving space but also to keep the modern design is to add the bed in the wall. Take a look in the photo now and think if this is the room design that you are dreaming for.
Well, I hope that you already decided which of these designs you can copy in your home place and now it's time to also take a view in our breathtaking