Take a Tour of This Beautiful Home!!!
Hey friends. We don't need a large home for living a happy life, all we need is a small apartment that we will be able to clean it and maintain it. Actually, this post is about how to choose the most suitable design for our small apartment and to create an open living area. On this lovely Saturday evening, I invite you to take a tour of this beautiful home!!!
If you have missed our last post about the choice of the best carpet for interior flooring, follow this link and read useful information that will take you to the best choice. Share with your dear friends!
Open living area in small apartment – organization
First of all, let me tell you that you don't need any door in your house. What you need for living largely and happily there is an open area with kitchen, dining room, living room, bathroom and tiny entrance hall. Here, we will start with the design of the living room and kitchen. See this amazing look that makes an appartment dreamy and suitable for any taste.
Bedroom and glass door in the small apartment
We will continue with the design idea and here in the next photo you will see the bedroom design that looks so great. If you have already made a choice about adding a glass doors in home it doesn't matter if you will create an open living area. Well, you don't need any door for the living room and kitchen room but for the bedroom you surely need a glass door for example.
In the bedroom, you can also create a tiny home office with small library. I invite you to see this cool combination which will make you the happiest person with the modern home ever.
After the bedroom, let's have a short look of the kitchen room with home bar. I think that home bar is a necessity in one kitchen room. So, see this amazing kitchen that will find suitable place in your small apartment. live happy life, cook here and spend great moment with family.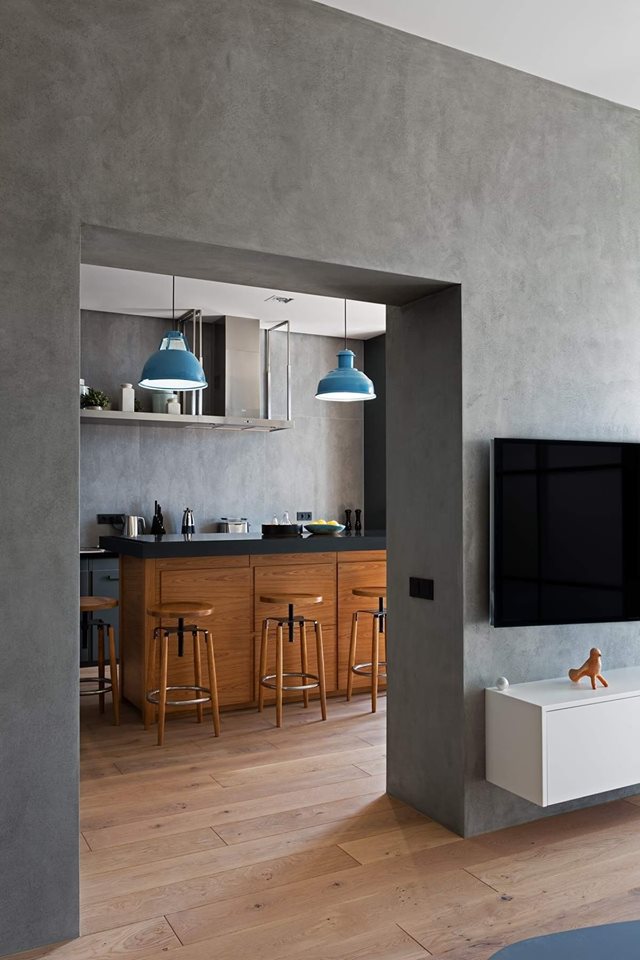 when we have finished all the presentation about the rooms, let's have a complete view of the bedroom. This is the place where we sleep so we need to pay attention to each detail of the decor.
When you already have designed the first type of bedroom, you can have a bedroom number two. Take a look in this organization and be in plan to decorate your small apartment in a way like this.
At the end of the post, those who live in a small apartment will surely agree with my advice and those who live in large apartment will think about redesigning it. We need small place to clean it and to maintain it and to choose the best design for the place. Thanks for your time, we are so thankful to you!