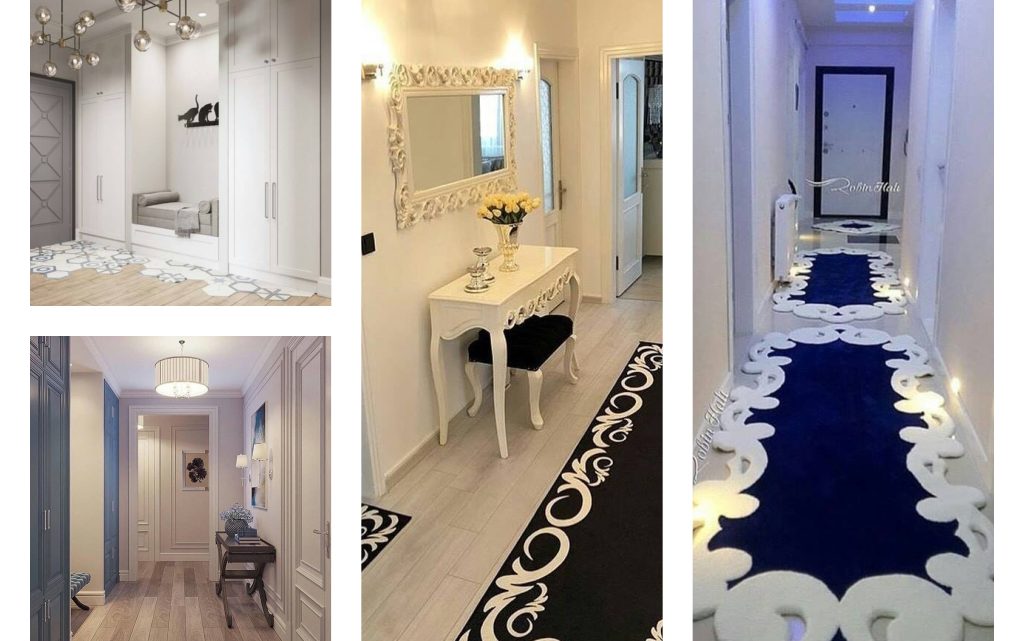 Such an Amazing Entryways
Our entryway plays an important role and part from the home interior and this is the thing that should be our motivation for decorating in the best way. This post is exactly about how to choose a modern console table, a mirror for the wall, carpet for the floor and modern hidden lights for the ceiling and walls. Stay with us and learn something new about interior design and decor ideas!
Scroll down if you want to see such an amazing entryways decor ideas and also share the ideas with friends!!!
Add modern carpet in the entryway but also take care for the lighting
The secret for having a modern entrance hall place is to have modern carpet on the floor, to take care of the modern hidden lights and to create one place enough inviting for your guests. Take a look at the very first photo from this post and find motivation in it.
Choose console table, modern wall mirror and carpet for entryway
All these elements that I mentioned before are the thing you need to pay attention to in the entryway hall and to enjoy in modern space. You can decide if the place will be modern or not. I invite you to see the second idea from this post and to copy the design, black carpets are a nice choice for the floor.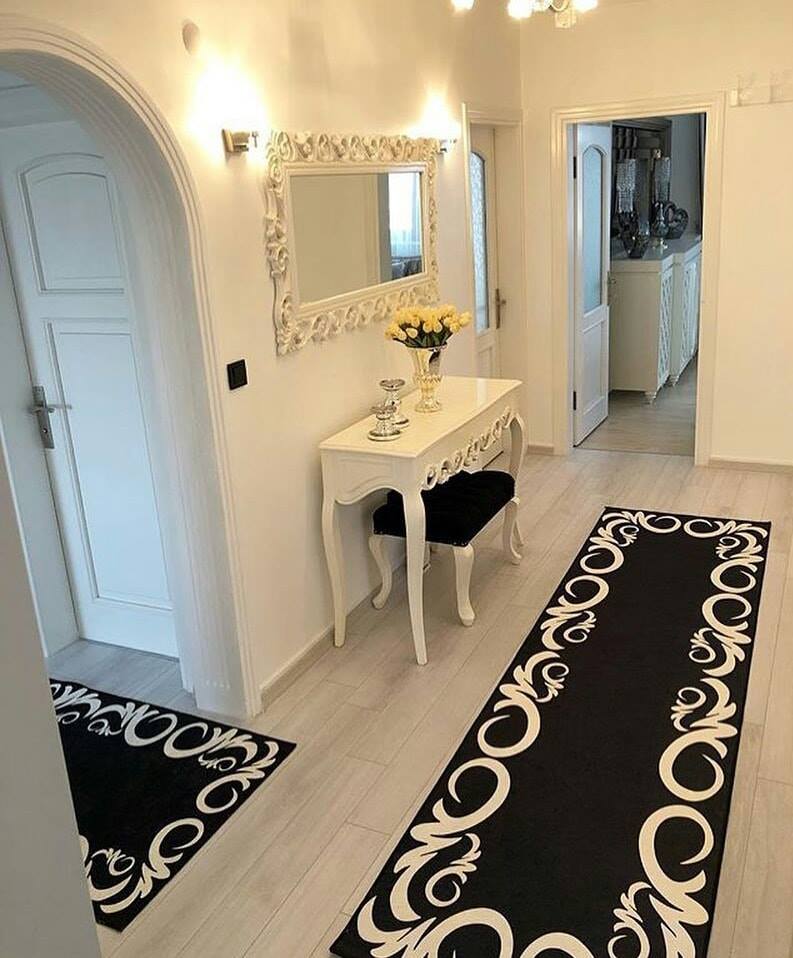 Add modern chandelier and wall lamps in the entryway
Your entryway deserves the best chandelier and wall lamps that will help you enjoy in modern design and decor. Take a look in the photo now that will help you about how to choose the best design for this place.
Entryway wardrobe and beautiful design idea
With white modern wardrobe in entryway and modern chandelier in the entryway you can enjoy in modern place. Here, you can storage all the clothes and coats you have and also to leave place for the shoes. Check the design that we have to show you in the photo now.
Modern ceiling lights and design in the entryway
In the last idea from the post, you will see how to add secret lights on the ceiling and on the walls that are part from one amazing entrance hall. Say hello to the guests that are coming into your house with nice design here.
If you saw the photos, read all this, now it's time to read also about food decorations, ideas that we have to share with you and to motivate you about how to prepare breakfast, lunch, and dinner in a creative way!!! Thanks for your attention and I sincerely hope that you will share these ideas with your friends to help them redesign their homes too!!!!