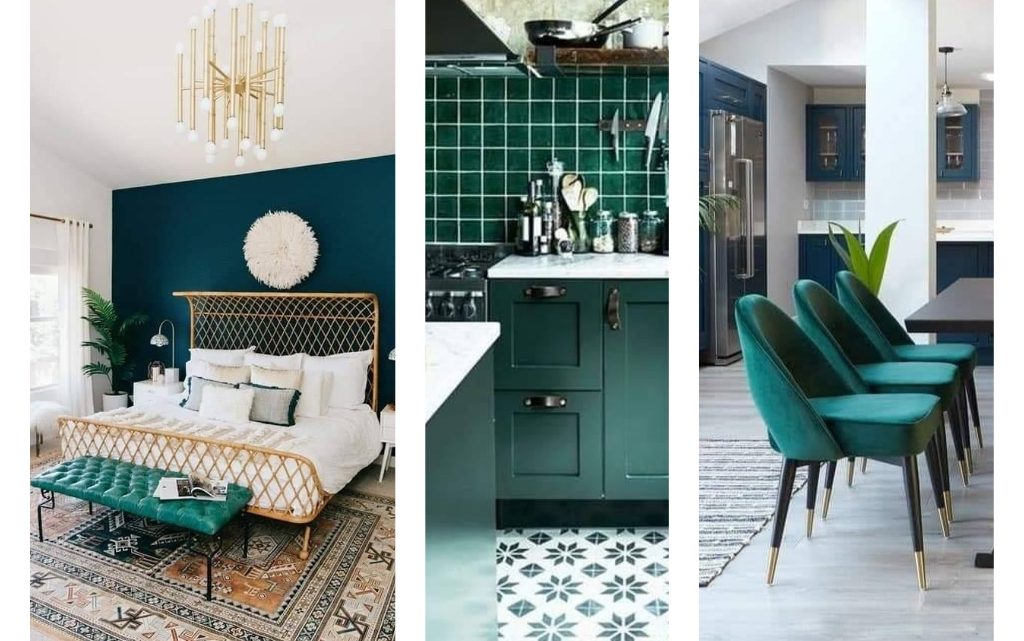 Stunning Turquoise Home Decor
The colors of your home interior are important because here you will spend a lot of time. Nice colors at the home, will help you to be a positive person, loving life and every day of living. One-color that is suitable for home and will create vibrant atmosphere is a TURQUOISE color. Today, we will keep on stunning turquoise home decor and INVITE you to stay with us for some time!
Are you looking for a modern and unique staircase design??? CLICK HERE
Turquoise home decor – navy blue and gold bedroom design
Let's start from your bedroom. Bring nice tones here with blue and gold and be proud of being your own home interior designer. Have a look at the first photo from the post today.
Turquoise backsplash in the kitchen place
Choose turquoise backsplash for the tiles in your kitchen place. Enjoy in your amazing kitchen place and spend more time here in cooking, washing dishes and preparing cakes for the whole family!!!
Turquoise dining room – stylish and good looking
After the bedroom, kitchen now we will take you to the dining room. Copy the same color in here and be proud to receive your guests on dinner here. Be proud of your modern interior color!
Stunning color for your bathroom walls
This is the most stunning color you should choose for your bathroom place. For the walls here, choose turquoise and you won't make the wrong choice. If you are our follower, you will never make a wrong choice with home interior!!! Take a look in this bathroom now!!!
Decorate the corners in your home with the same color
Bring this color everywhere at home. In the entrance hall, in the balcony and paint the walls here in turquoise, add turquoise pillows and be satisfied with decor created with so much love!!! This is the end of the post so have a nice start of the day dearest friends!!!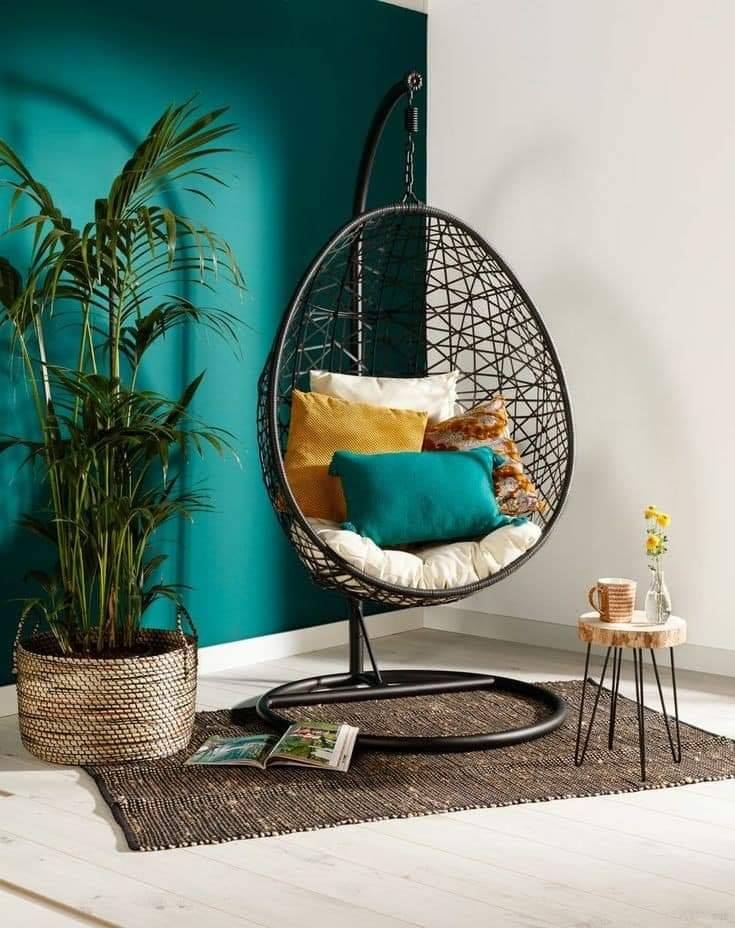 Tell your friends about these amazing and cool interior design ideas and keep following our page in the future!!!