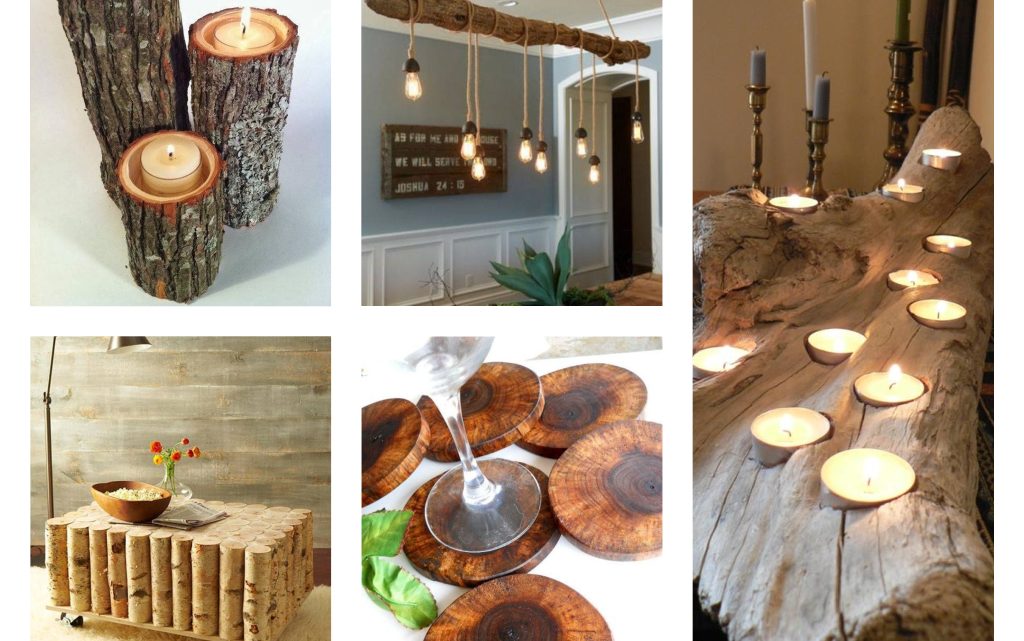 Special Wood Reuse Ideas
If you are a creative person, if you love doing crafts at home, take a look at these special wood reuse ideas. You will learn how to make wooden bathroom sink, wooden candle holders, wooden chandeliers, wooden placemat for the table, nightstand table and coffee table made of birch trees and of firewood reuse. whatever you decide to make you will create one perfect decoration at home.
Do it yourself wooden candles ideas
Save money of buying expensive candle holders, reuse the rustic wood and make some space where you can add the candles and to create the best table setting. find motivation in this photo and try to make the idea in your home place.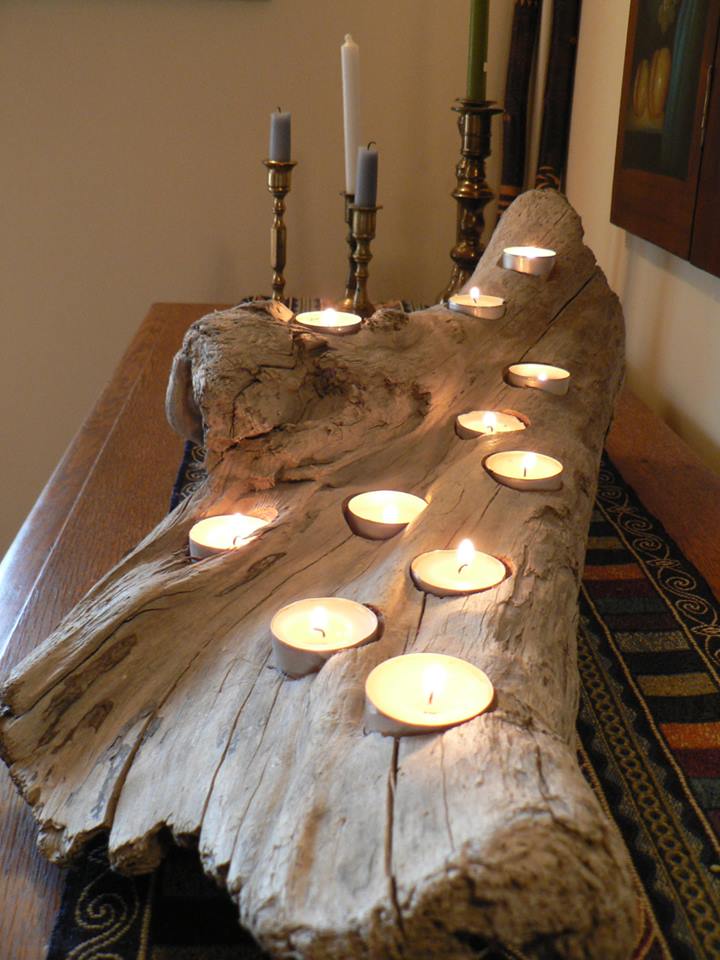 Driftwood home chandelier, do it yourself idea
Bring the light in home, but do that in creative and modern way. Maybe you will wish to have hanging wooden chandelier in the dining room place, or maybe in the living room?
Wooden place mat for the table setting
Beautify the table setting with wooden circles place mat. Wood reuse ideas are many and here in this post we will show you only the special ones. These elements will help you to decorate your home in a way that you wish to.
Reuse of birch tree for making a coffee table
Perfect table made of birch trees that will make your home looking like paradise. Why don't you take a look in this photo that is so amazing and good looking?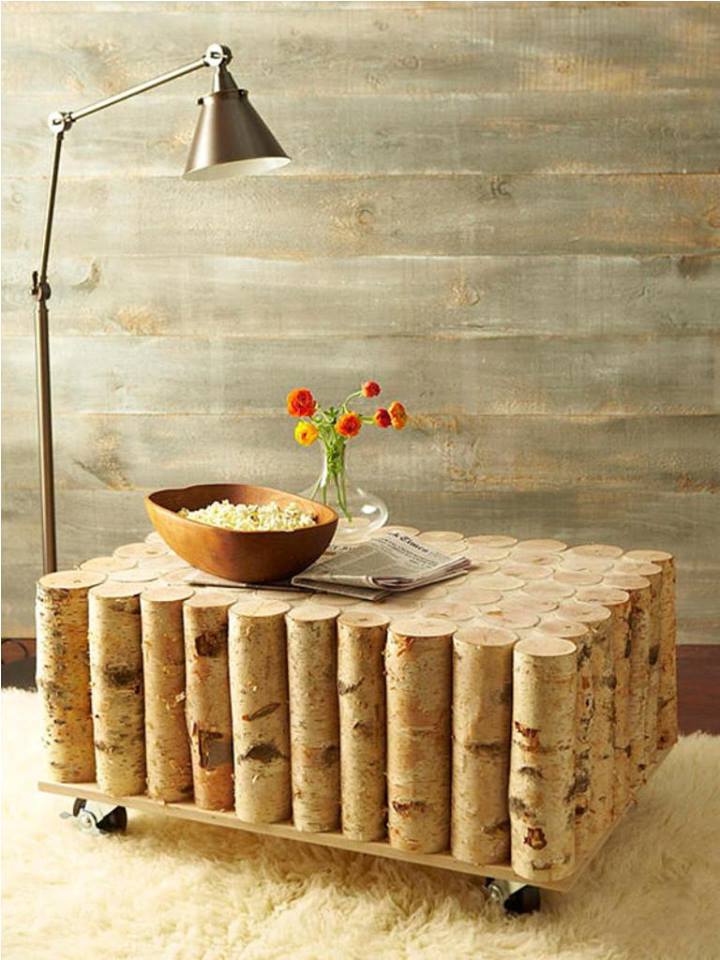 Night stand table for your bedroom place, made of wood
Every home needs a coffee table and every home needs a decor made of wood. Tall nightstand table with this look will beautify your home in perfect way.
Rustic wooden table that looks amazing
Beautiful coffee table that will help you to creating the best design in your living room place. Be creative person with the best interior design, add a lot of wood in your home. Take a short glimpse in this small table where there is also a combination of glass.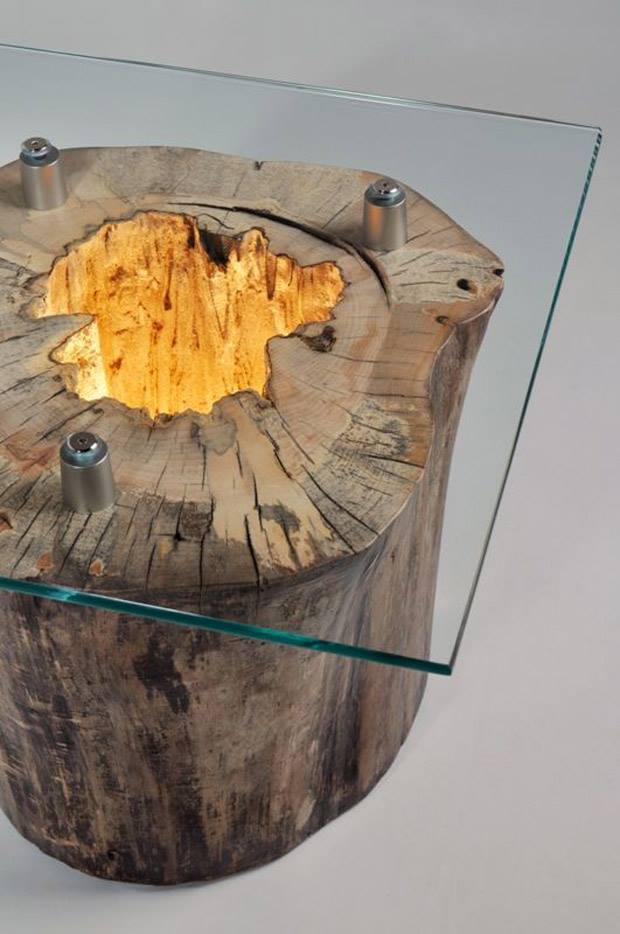 Firewood candle holders that you can make it at home
Easy made firewood candles can be your favorite element at home and you will make it in an easy way. Just pay attention to this photo and make this craft at your home in your free time.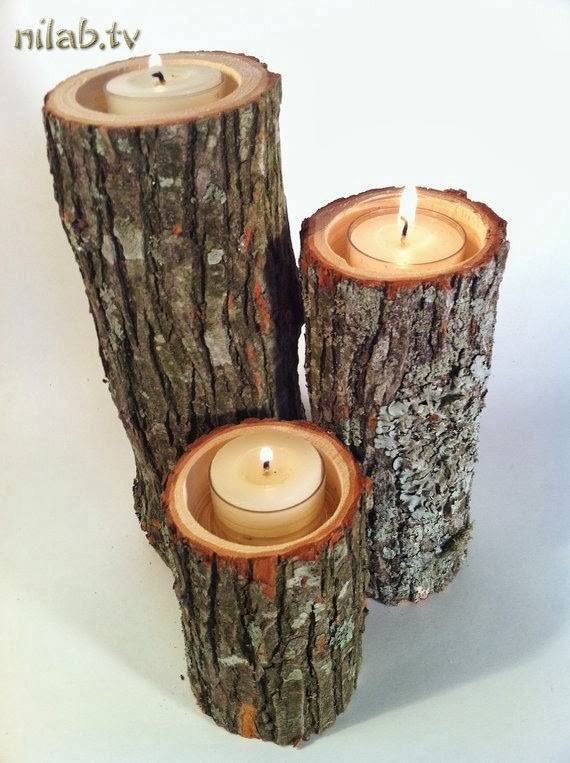 Unique rustic bathroom sink idea
And the last idea is about wooden and rustic bathroom sink which I'm not sure that you can make it home because it can be very hard. But, it wont took you so much time to take a look and to order for someone to make it for you.
This is all for this post and this day, keep following our website for more lovely and interested in ideas that easy for making and good for looking in it. I'm sure that you will fall in love with them!