So Lovely Garden Mosaic Pathways
Good afternoon friends. It's time for your AFTERNOON coffee and our IDEAS. What kind of pathway to choose for your garden place when you have a low-budget? The best option is to choose garden mosaic pathways and design your garden in the best and at the same time in the cheapest way. Stay with us and see lovely ideas.
Also, check the last post we shared. The post isn't about interior or exterior design but is about which are the signs and symptoms of depression. Enjoy our short but informative posts.
Stone and mosaic pathways
Mosaic is hard work so you can combine it with stones made of cement. For example, you can choose something like this in the first photo, I hope you will enjoy in this design.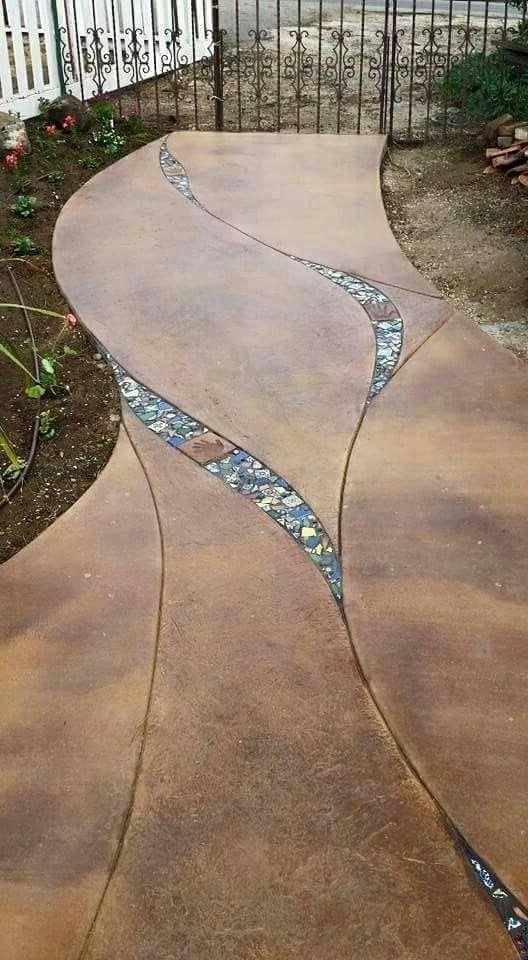 Rocks and mosaic for the balcony floor
You can also copy the same design for the balcony place. the rocks needed for making this floor are large, different sized. While the mosaic is done with small rocks in different color.
Do mosaic for the driveway
You can either make the same mosaic for the driveway and pathway in yard place. Take a look in the third photo of the post.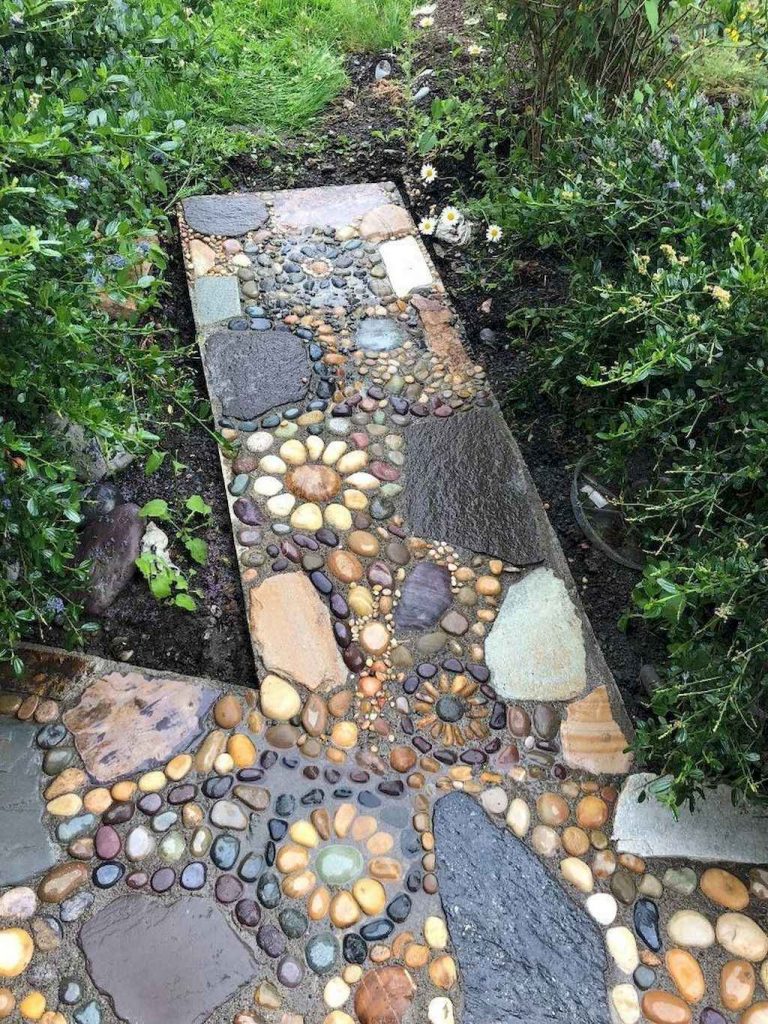 Colorful mosaic for the floor of garden place
For the garden floor add these mosaic flowers. I love this design and appreciate every minute and second spent on this decor.
Garden pathway with the best stones
The best stones and rocks for the garden pathways are these. Use the rocks and add them on the garden pathway to SHOW your hard work and creativity.
Thanks for your time friends and keep following our page in the near future for more photos and ideas for your outdoor and indoor place!