Smart Tips to Save Space in Wardrobe
Independently, in a wardrobe or in a suitcase, there is never enough place for our clothes, coats, bags, and shoes. this is the reason why we sometimes found an unorganized wardrobe. Some of us, simply don't pay attention to this but some of us gets annoyed because we have no time to organize the wardrobe every day. Today, we will keep on smart tips to save space in wardrobe and be proud of your organized clothes! See the tips now and practice at home.
Read about the interior design of your dreams, there you will find ideas about how to decorate the interior and the front yard of the house place CLICK HERE
Flexible dresser wardrobe organizer – to save space in wardrobe
The first thing you should make is to buy the flexible dresser wardrobe organizer that will help you to forget about the mess there.
Add hanger where you can hang more than one T-shirt
The second thing to do is to add hanger that will be strong enough to keep your T-shirts there. In this way, you will save space and will always find neat and tidy closet.
Add store shoe organizers on the back door
Don't forget about the wardrobe door, here you can hang the shoe organizer and save some space in the inside of the wardrobe. Pay attention to the details in the photo that follows now.
Add basket boxes if needed
If there is no space, don't worry, you can add some space with the basket boxes and here to add the winter or summer clothes. In this way, you will create one tidy room and your clothes will be thankful to you and you? You will be thankful to our smart tips!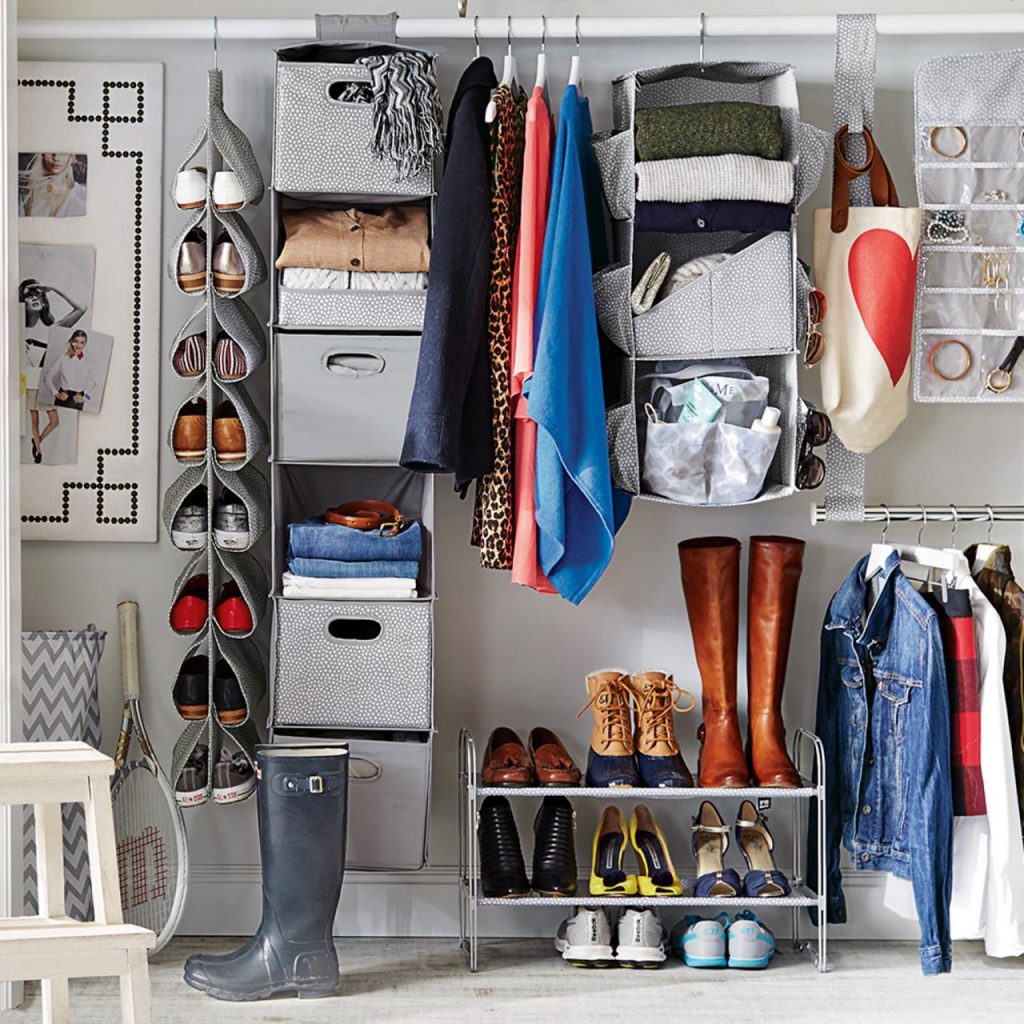 After reading this post, I hope that you will spend some time in bedroom, making the organization of your clothes and being proud of it! Tell your friends about these tips and we will now leave you with the aim to look for another idea, useful for all of us. BYE!