Scroll Down to see Awesome Kitchen Inspo
Hey friends. When you have a small kitchen space you must think of every solution and option here. You can have small cooking cabinet, kitchen bar, and kitchen inspo to save space. Today we will keep on the kitchen inspo and I invite you to be our follower till the end of the post.
Sometimes is impossible to enjoy in large kitchen when you have a small home but at least you can enjoy modern design and find some way to maximize the space. With kitchen minibar, island with sink and kitchen into this is possible dear friends! To make the things clear for you, check all the photos below!!!
Check this link and also read about the living room tones that we shared with you last day.
Kitchen inspo and bar to save space in your kitchen place
In the first photo, we can clearly see how is possible to save o space and have a nice and small kitchen bar. We can enjoy this kitchen place and be proud with the design.
Kitchen bar and TV stand at the same time
Kill two birds with one stone and enjoy while having a wooden TV stand and at the same time a kitchen bar. Find some idea in the photo now and use for your home place.
Modern kitchen bar – combination with wood and glass
In the next photo, we can again see a small but nice kitchen cabinet and here we can enjoy a combination of wood and glass. Take a look at the photo now to find idea for your small house place.
Kitchen island and the kitchen sink in the same place
Be smart and save on space in your small kitchen!!! What you can see in the photo now is exactly this and modern layout for a small but perfect kitchen room. Take a look at it.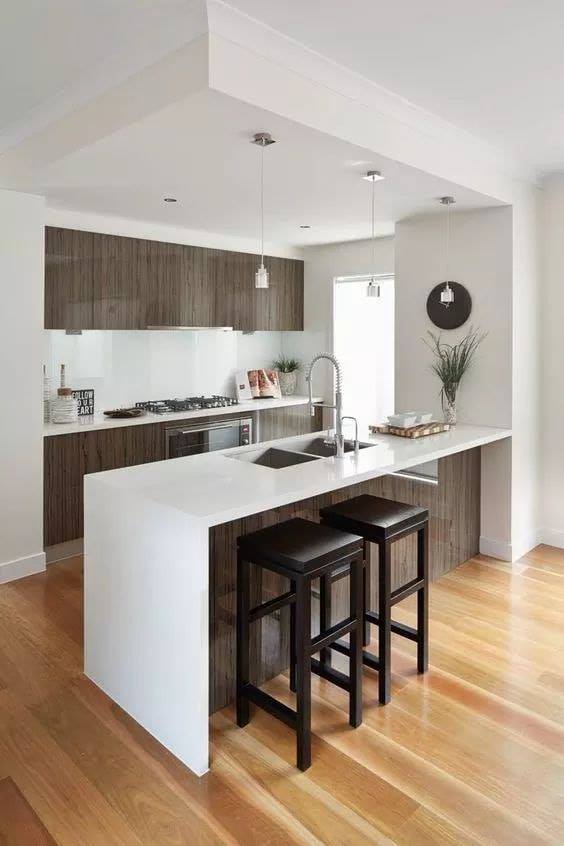 Minibar – orange and white kitchen bar design
You can enjoy in white and orange kitchen bar and cook here with passion. for example, we can have something so nice as is shown in the following photo. Scroll down and take a look at how to save space at home and still to enjoy modern design. By the way, show the photos to your friend because this is the last photo of the post!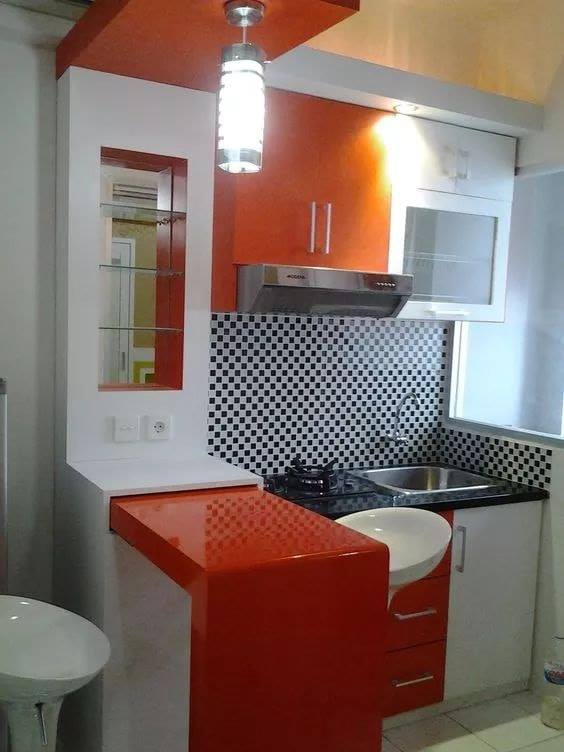 Thank you so much for the time and attention you spent with us and keep following us in the near future!!!