Rooftop Deck Design Ideas
Hey friends, how are you? If you read our last post about places and destinations to visit this summer, 2019, now we give you other interior and exterior design ideas. Today we will give you rooftop deck design ideas and all of you who have empty places on the roof can use this idea for their places. Take a look and draw some inspiration from it because all wooden decks that we will show you now are eyes ctaching.
With nice seating area, pergola and roof you can create cool rooftop place
In the first photo, we can show you how to create nice pergola with roof seating place in the rooftop. Here, you can forget about the empty place and you can arrange the place in a way you wish to.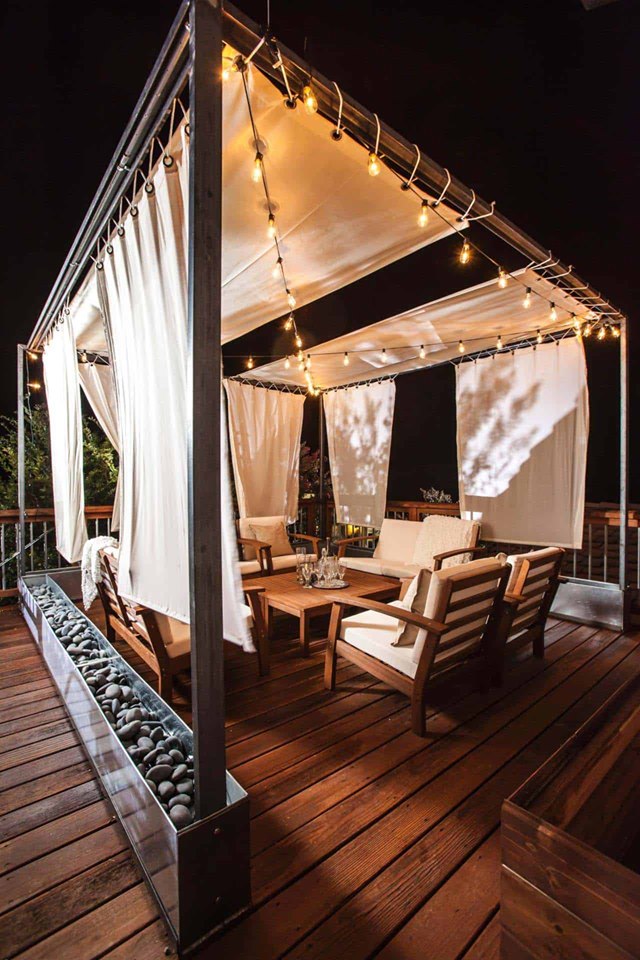 You can have a cool bedroom in the rooftop
In the second idea, we will give you a chance to see how will look if you have a small bedroom in the rooftop. The view is great and those who don't have time to eat outdoors don't need a dining table here but a bed to sleep here. Of course, not every person will dare to sleep here only those who are brave!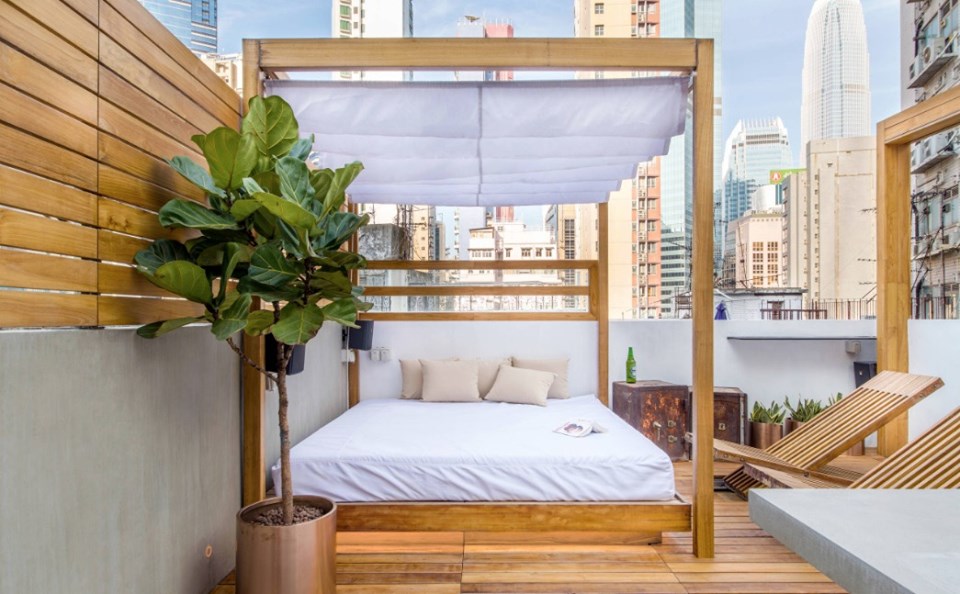 Bamboo furniture and small swimming pool will complete the decor
We can all have rooftops and only a few of use will decide to add the wooden deck right here. We can complete the decor with bamboo sofa and chair, bam oo table and if the place affords we can have here a small swimming pool. Take a look in the photo and don't dream to have this in your roof but have it and dream with your eyes open!
Outdoor garden and wooden deck with seating area in the rooftop
In the next photo, we will show you a nice combination of the garden mini garden filled with flowers and pebble rocks for decor. Also, the floor is wooden and looks impressive. Take a look in the photo now to see nice design.
Nice wooden pergola with covering and curtains on the wooden deck
Imagine having a wooden deck like this, covered with curtain s in white color and the roof to be in red. Oh, and can you even imagine that this is placed on the roof top? This is something so modern and good looking design!!!
Amazing wooden deck for the last idea of this post
We will finish this post with the most amazing idea that you can even imagine, this is dreamy decor, this is something you can dream about it each night. Take a look and see what I'm talking about.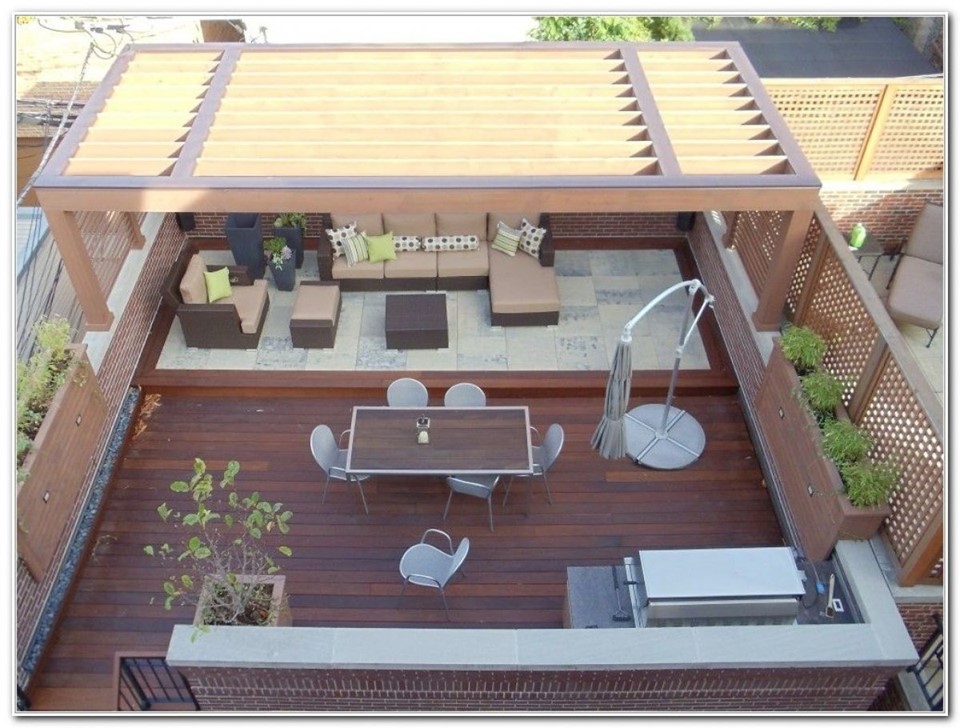 At the end of the post like always we are grateful to your attention and we hope you will keep following our page to see other great ideas about interior and exterior design.