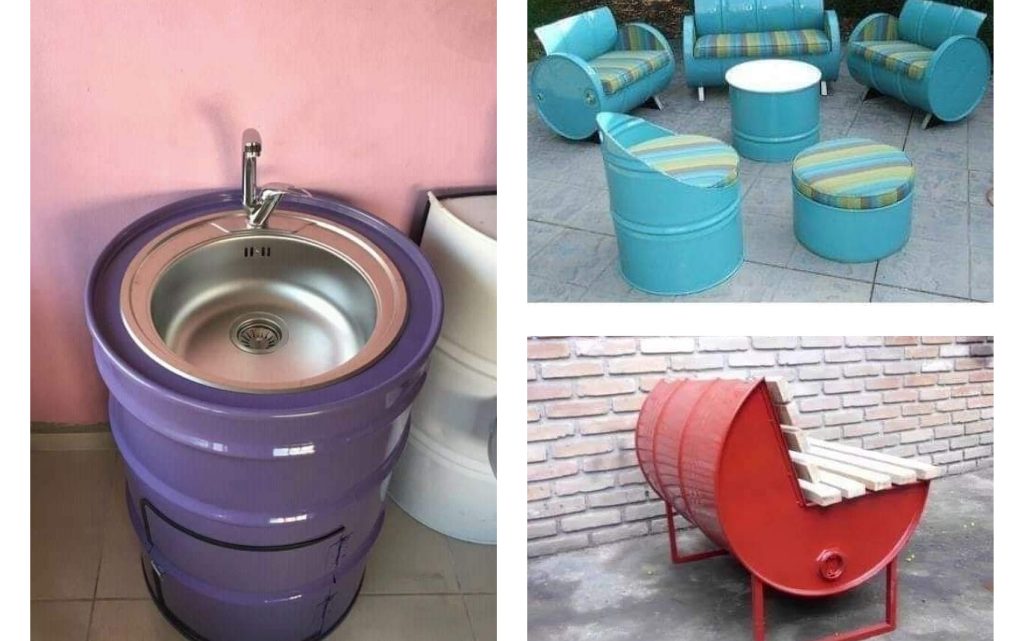 Recycling Barrels in Unique Way
If you are a creative person you can make different reuses of the things you have in yard place. For example, recycling barrels can be your NEXT PROJECT! Stay with us to see wonderful ideas with this material, done with creativity. You will see how to make wonderful furniture for interior and exterior place, a bath unit, bench for outdoor and many other things done with barrels.
After checking the photos, please also be kind to share it with your friends that enjoy making things and decorating the home place in the best possible way.
Recycling barrels – making a bath unit in an easy and cool way
The coolest thing to do with the old barrels is to recycle it and make the bath unit. You can proudly add it to the bathroom place and show your creativity to the people coming into the house.
Be creative and make a bench from old barrels
In the second idea, we can see how to boost our creativity and make old barrel reuse, to make a bench for the outdoor places. Take a look at the second idea from the post and also check the next photos that will boost your creativity.
This is the best barrels furniture for the indoor and outdoor place you can make
When you are a creative person and you have idea and material, you can make any kind of project. Take a look in the photo now to see how to make a wonderful sofa, chair, and table and sit thee with hours together with family and friends.
DIY shelves by reusing the barrels – cool ideas for free time
Take a look at the last photo from the post and learn how to make shelves from old barrels. You can make these things in your free time and find some space for the things you have at home. Tell your friends about it and by the way, this is the last idea from the post, dear friends. Keep following us in the future to see other ideas similar to these!!!
Also check our last post that is again DIY project, it was about how to reuse the plastic cups and make perfect things for the Christmas time. Thanks a lot for your time and attention and keep following us in future to see other ideas similar to these!!! Merry Christmas!!!