Ready for Attractive Wall Shelves?
Good morning friends! It's 7:26 and perfect time to start the day with us, our page and team. Today, we will keep on wall shelving units, something we all need for our house walls. Your home can be your little heaven and on these shelves to add photo frames with the best photos you have, special gifts to remember every day that you are loved by someone and books to remind you that you stopped reading as long time before. Are you ready to see the attractive wall shelves that we prepared for today's friends?
Read about our last post about tree branches lights at home that can be a DIY project for your free time.
White large attractive wall shelves
white color is the color suitable for any kind of home decor. Choose white and bring the beauty on house walls. In the same time, organize your stuff! See the idea now.
Red and white bookshelf case – Attractive wall shelves
Your shelf can be aimed for your books and the color can be white and red combination. Here, you can add other souvenirs also that will help you with the design.
Orange wall shelves- library at home
Your library can be orange-colored, can be placed for the whole wall of your living room and can look like this in the photo. For the details, please check the photo that follows.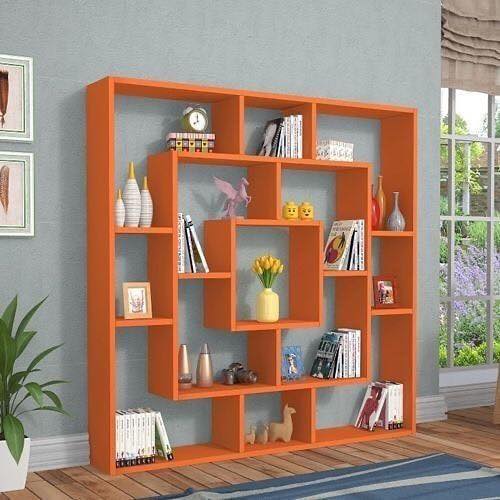 Zic zac red wall shelves – a place for your souvenirs and books
Your books needs shelving units like this and red color will help you to refresh home ambient. Draw inspiration in the photo that follows at the moment now.
Wooden square wall shelves
these wooden shelves are low budget, won't take you too much space but will help you to arrange here all books, photo frames, special gifts and any other things you want to show to guests.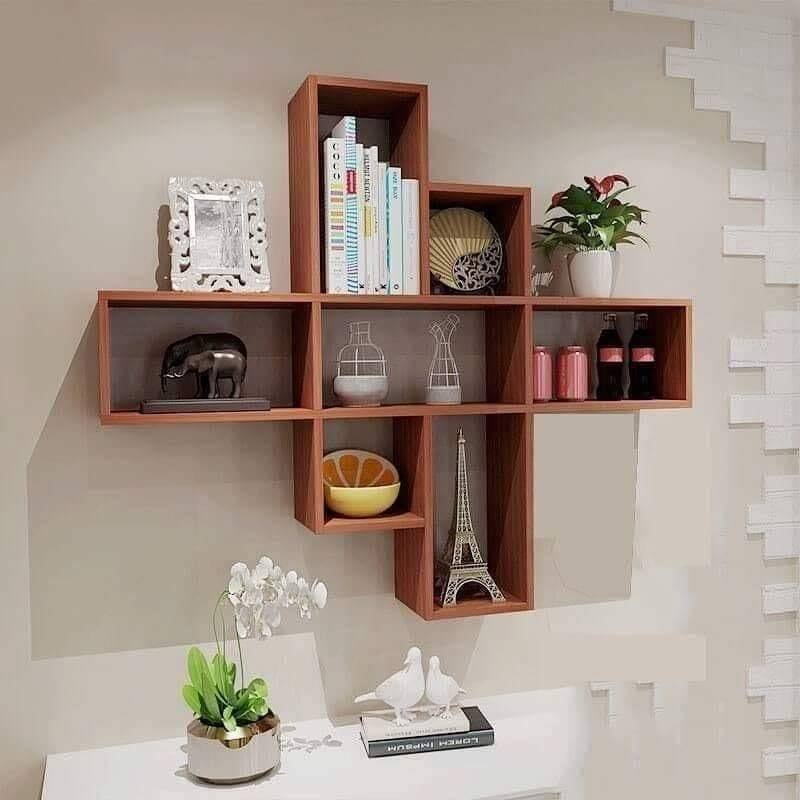 In this post, we gave you red, white, wooden cream, and orange shelving ideas for the walls of your home. I hope that one of these colors is suitable for your home. Thanks so much for your time and keep following our page in the near future for seeing other posts and shelves designs. If you already have shelves like these, tell your friends about it. T H A N K S A G A I N!