Plastic Bottles Recycling Ideas You've Never Seen Before
Good morning friends! Some of you are already at work, others that stayed at home, prepare coffee for you and stay with our page today. The very first reason to stay with us is because we have wonderful ideas for you and we won't take you too much time. We will try to present you in short, our cool plastic bottles recycling ideas! Stay with us and learn how to spend your free time in a quality way!
If you are a pallet lover, also CHECK our last post about perfect ideas on how to reuse pallets at home and making nice decorative elements and furniture.
Plastic bottles planters you haven't seen before
Do the vertical garden in the best way and for this aim use plastic bottles. Let this photo be your inspiration for sure! Fins some idea in the photo that follows now!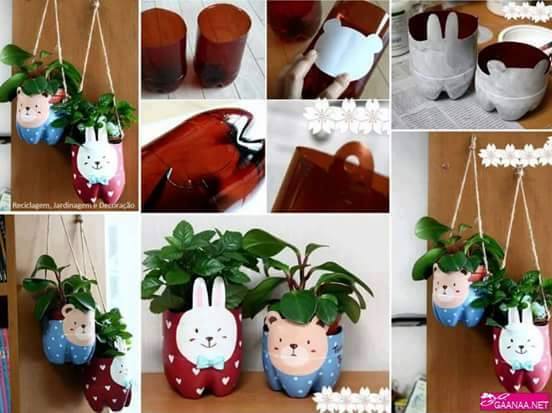 Make a perfect plate for your little cat and do this by an old plastic bottle
Feed your cat with an amazing plastic bottle plate. do the best craft for your pets at home. Pay attention to the second photo from the post.
Be creative and reuse the plastic bottles to make cash case for your lovely children
Make cash case with the help of one plastic bottles and spend just 5 minutes to make it. Follow this link to make things clear.
Recycling plastic bottles and making flower lamp for table
If you have a broken lamp, this is the best way to fill the space and make lam shadow by recycling plastic bottles. Find some idea in the photo that follows.
Different ideas on plastic bottles recycling in the next photo collage
What we can see in the photo now is about how to make a pencil case for your children, flower pots, bird feeder, small house and all this done by plastic bottles. Be creative and choose some of these ideas to make, something that you badly need it.
DIY creative phone holder in an easy way and with the same material – plastic bottle
We saw cash case, lampshade, plate for your cat, small house done by recycling bottles and now we will also see how to make phone holders. Take a look at the photo now and think bout to make the same at your own home place.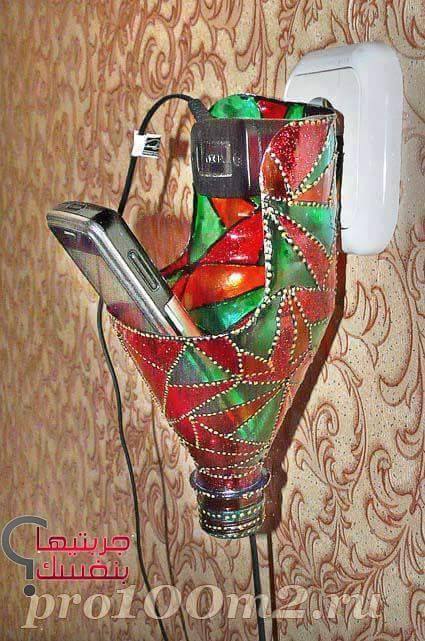 All in all, we are to the end of the post and hope you will share these ideas with creative friends, friends who want to make crafts at home and enjoy it!