Phenomenal 3D Home Plans
Our future home should be an elegant home, a place for resting, living, sleeping, receiving guests, growing kids, preparing food… To sum up, our life should be lead to one amazing home. To have a home like this, we need a house plan that will help us to organize the rooms of the home. How much space to leave for an entryway, how much for living area that should be the biggest part from home, do we need two or one-bedrooms. The answer to all these questions we will find with phenomenal 3D home plans that follow right now! Keep calm and check it!
Follow this link to read about wrought iron holders for flower pots for your home.
Phenomenal 3D home plans
In our first plan, we can see, a small kitchen,m large living room, a large bedroom, a small entryway, and a medium-size bathroom. All in all, this is absolutely enough space to live there. Let's see the very first plan of the post.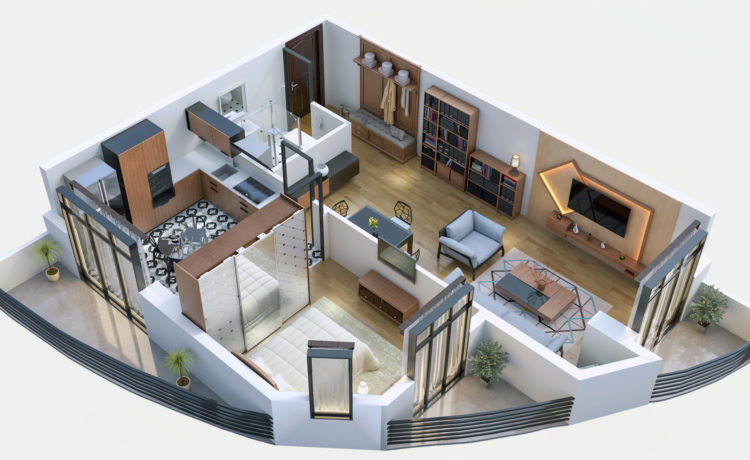 3 Bedroom 3D house plan for large homes
In the second plan, we can see 3 bedrooms, one kitchen, one dining room, one special living room. Also, there is one balcony area that is large to sit here and enjoy in nice weather.
Attractive 3D plan with 3 bedroom
We can see 3 bedroom again in the third plan from our post today. There are also 2 toilets, kitchen with dining room like open area and small living room. Have a look in our plan number 3 for today.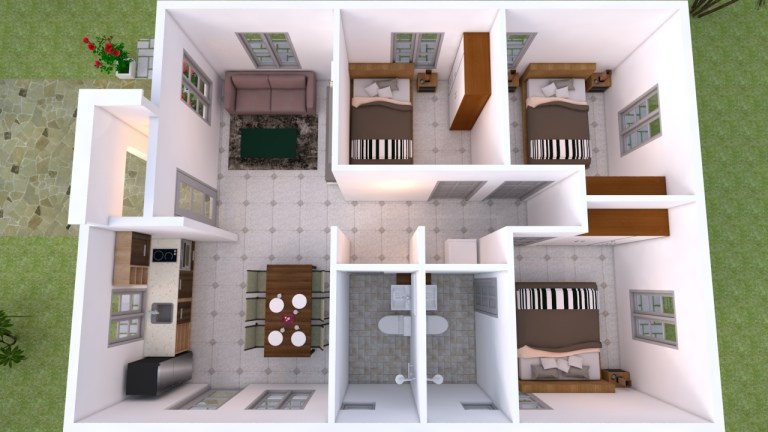 House plan to leave you speechless
The next plan is so stunning! Two spectacular bedrooms, one living room, one kitchen with a dining room like an open area, two bathrooms and two balcony places. It's enough of description and let's have a look in the plan now.
Home plan with two kitchens
Cook with style in two kitchen s form your home with a plan like this in the photo. Let's see the last amazing plan for today and our post that is with two kitchens, bedroom, toilet, and even two balcony areas.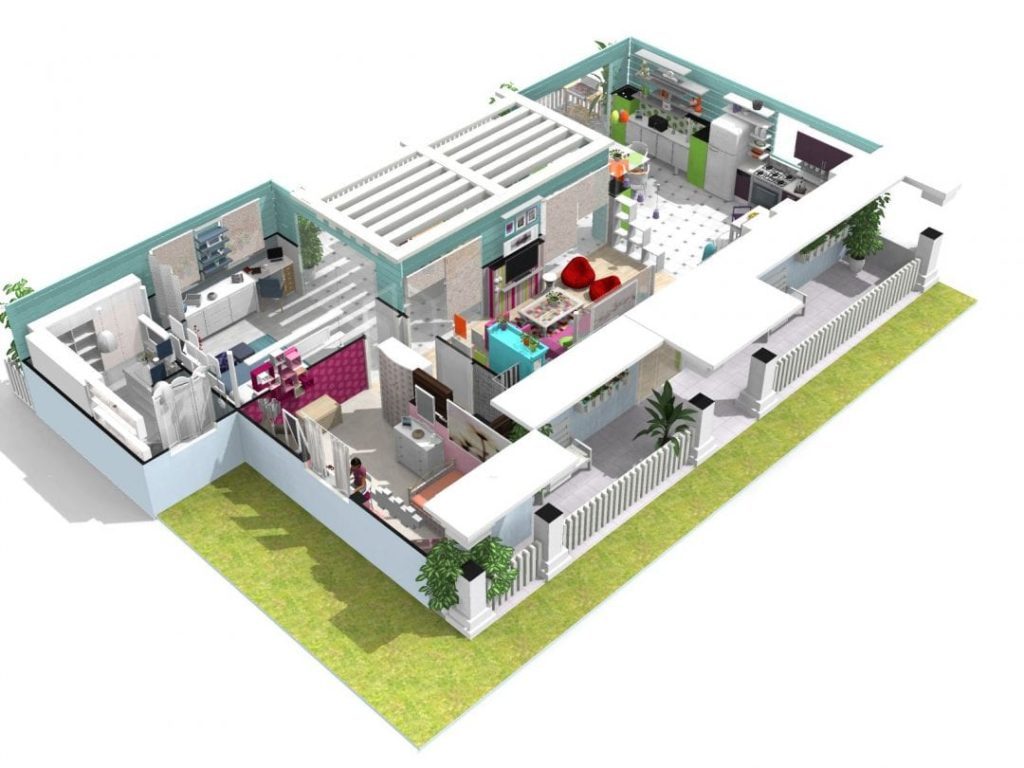 I hope that maybe you have found some plan for your future home and place for living. If you don't need to plan like these, tell your friends about it and inspire them. Thanks and bye!