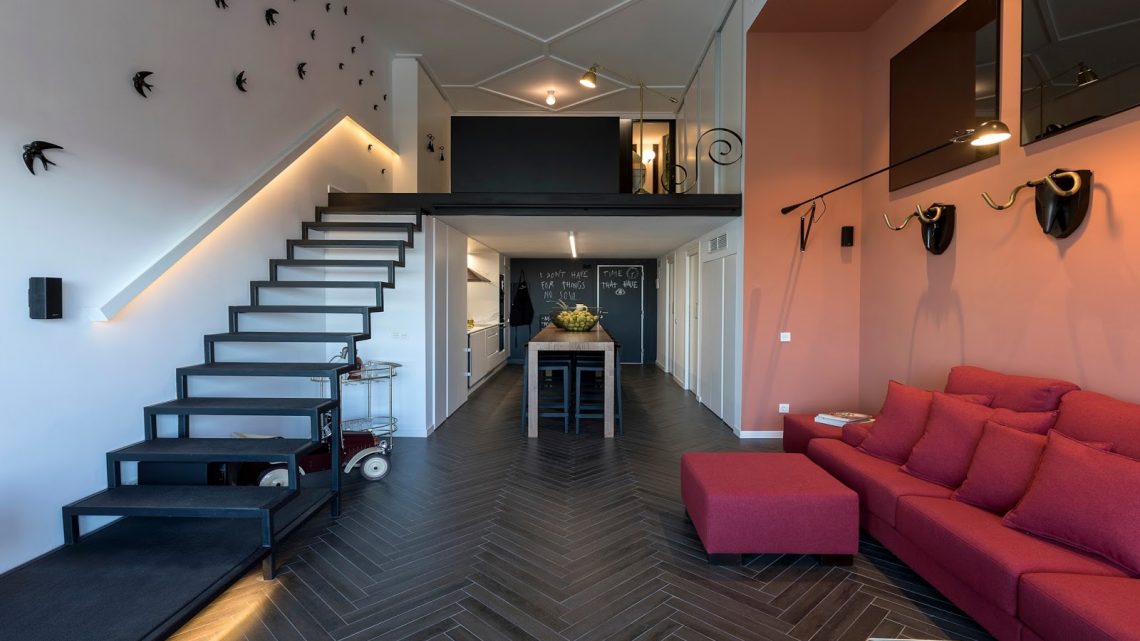 Outstanding Wooden Interior Stairs
In our home, almost all of us have stairs. I think that the stairs play an important role in interior design and especially if we have also bookshelf case there. In the following, we would like to show you our chosen wooden interior stairs for today that you can get inspiration from it.
Amazing interior stairs for modern loft home
When you have loft home and open space in the living room, dining room and bedroom place, you can have these steps as part from home decor. I invite you to start this morning with our first photo and idea that you will have to see right now.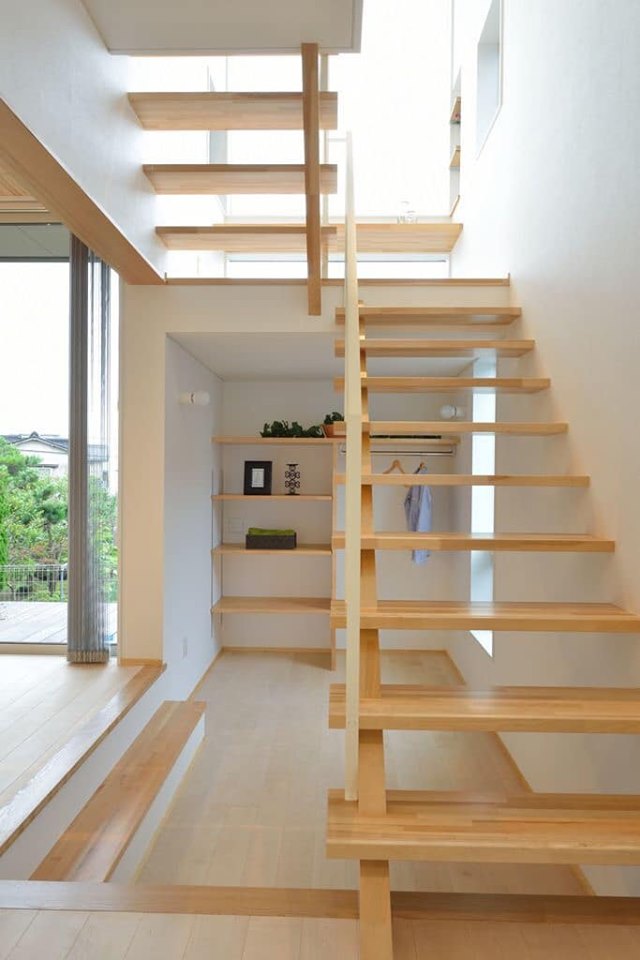 Lovely stairs in modern home with glass fence
In this photo, we can see stairs that are wooden again, but the fence is made of glass which might be even more practical than the wrought iron fencing. As you can see, on both walls of the stairs you can have wall shelves. in the first wall shelves, you can organize the books you have and on the other shelf, you can create a vertical garden and organize here all the flower pots you have.
Nice wooden stairs in home hut also wooden wall shelves
In the place under the stairs and on the wall there, you can have the best shelves where you can organize the books you have, the toys you have and with this to make nice storage and organization. In the same time, you will have a modern look to the house design. All this you can see in the photo that follows.
Take a look in amazing home design
In this photo you have the chance to see how one open space with kitchen, living room and stairs can look so fine. The stairs takes you to the bedroom where you can sleep. What I really love to these steps is that with the help of them you can create modern home.
Creative and unusual steps at home made of wood
In the next photo you will see unique design of steps but maybe also an unusual design. I don't think that any kind of person will choose to have this at home, but at least you can have a look and to admire the design.
Create bookshelf behind the amazing stairs
How great it would be to have nice wooden steps at home and behind the steps to have a bookshelf with your favorite books. Imagine, you can sit on the steps with hours and read all the books you have. This is the last idea from this post, so I invite you to have a look at it and by the way to share with friends.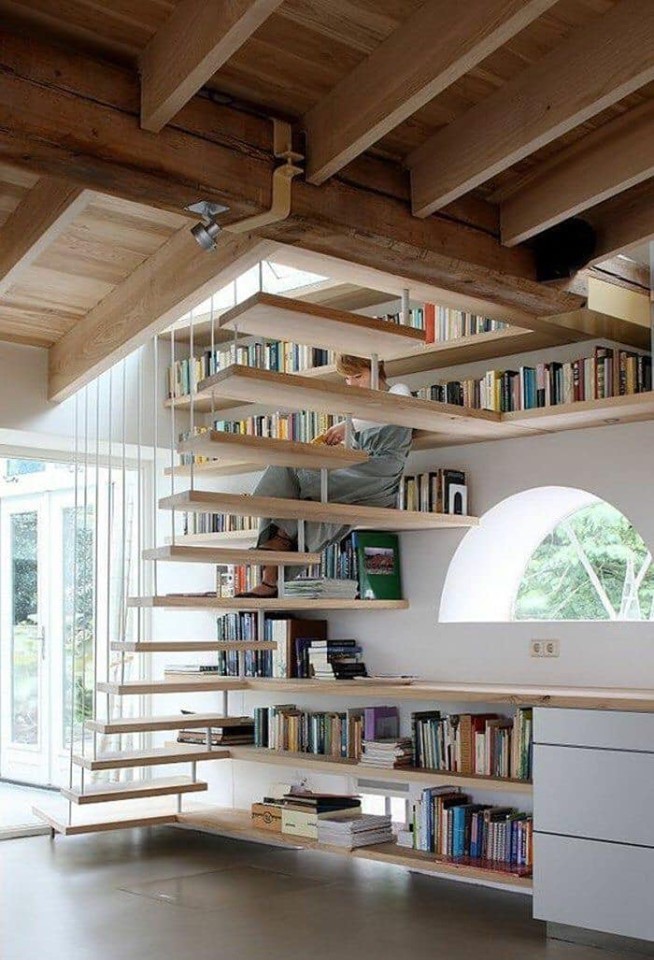 If you have still free time, please also read about the incredible sculptures that we have to show you this day, thanks for your time!