Our Modern Stairs With Mini Garden Option
Good evening friends. If you started your day with us, now it's time to end the day with us. For this night, we prepared modern stairs with a mini garden option. The stairs are modern with a modern fence and the garden under the stairs is the best thing to try at home.
CHECK our last post about how o make the best reuse with bulb and find someplace for your flowers and plants. But first, check our stairs in the following.
Modern stairs
The stairs are wooden, the fence is made of glass and the wall is made with stones. On the wall are hanged flower pots that create one amazing vertical garden. You either have some place for horizontal garden, under the stairs. Look at this wonderful idea!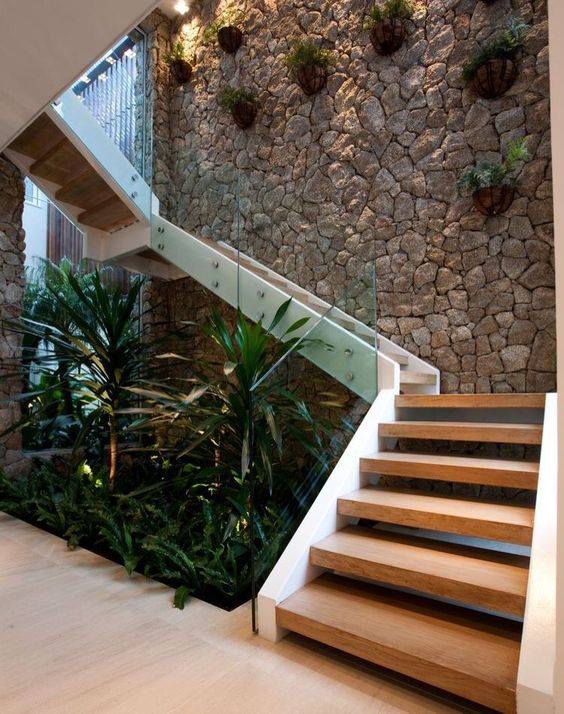 Lovely wooden stairs with lights
In the second idea we can see lovely wooden stairs with hidden led lighting. There is an option for creating here garden that will be placed under the stairs. Follow the details in the next photo to make the things clear.
Your modern stairs offer you garden too
In the third photo of the post, we can see one modern home and plan in 3D. The apartment is a loft, the fence of the stairs is glass and there is absolutely cool place here for your flowers. See the third photo and idea from the post now.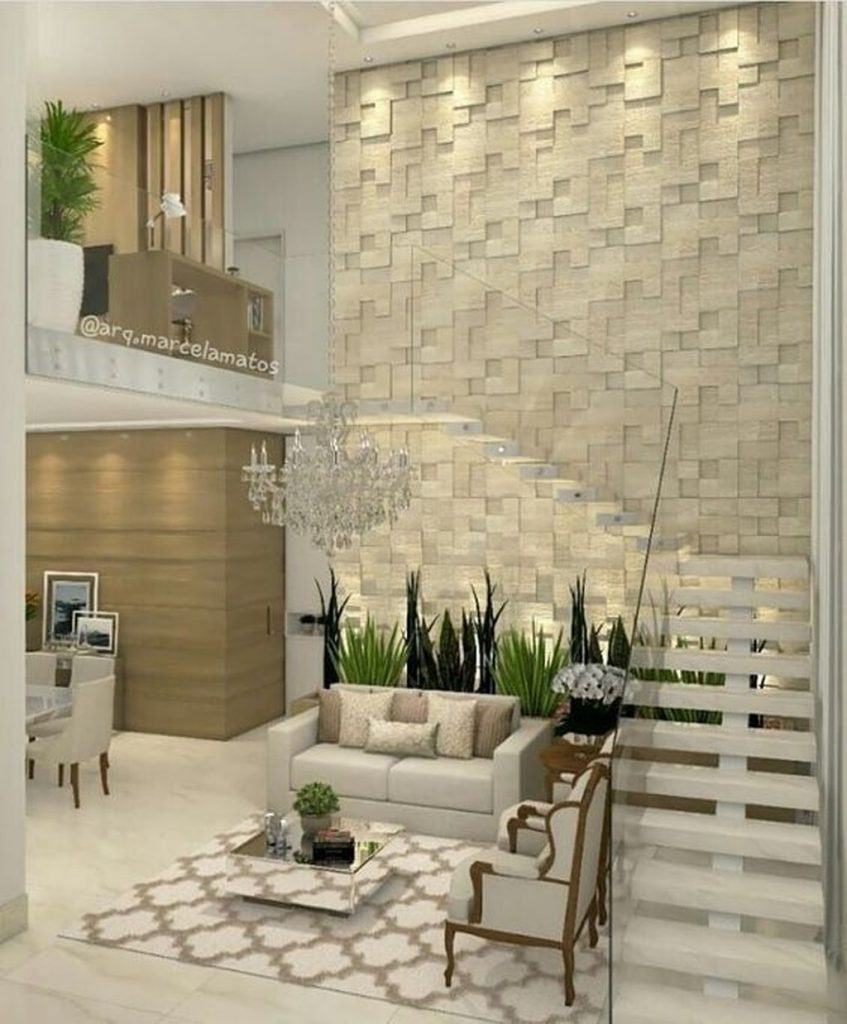 This is perfection!
The stairs are so perfect, the bricks are stunning on the wall here, there is a small garden before climbing on the stairs. You can also choose to add hidden light and with this tocreate the best entrance hall place.
Thanks so much for your time and keep following our page in the future for more ideas like this. Bye friends!