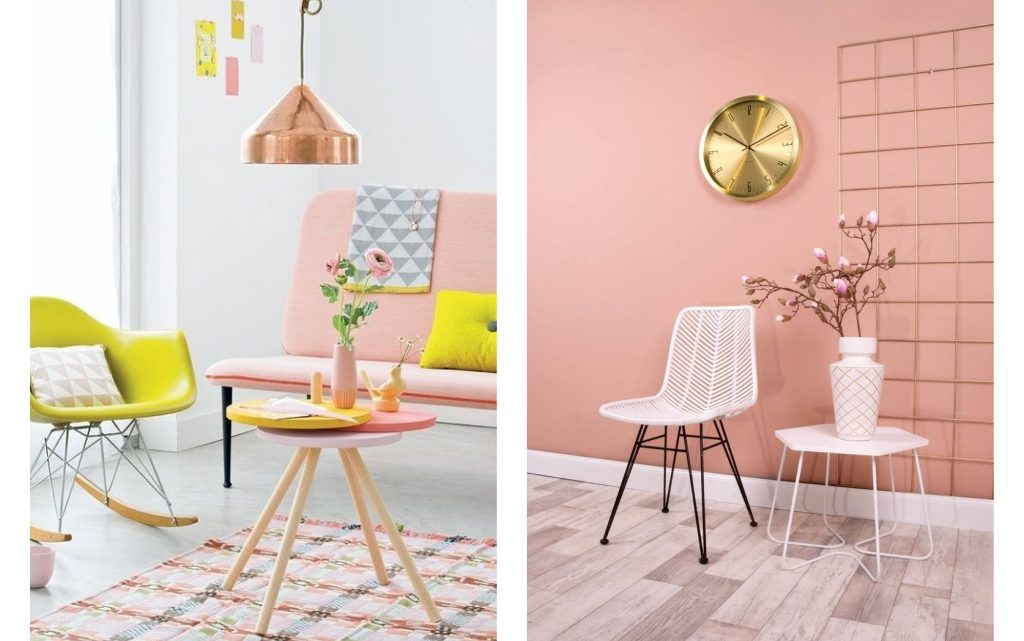 Our Fabulous Pastel Shades Used in Interior
Every interior has a dominant colour that presents the style of the same home. With the weather changes, the trends colour used in the interior also changes in the same line. For this season, fall, modern interiors colour are pastel shades that you will see in the images below. As a suggestion, I beleive that every person enjoys in light colours watching every day at home. Don't miss the following sensational interior design style that is nothing else but unique!
In the following, you will find ideas on how to use pastel colours in the two most important room of the house, living room and bedroom. Wherever you are my dear friends, keep following our website to find inspiration for home decor and share the ideas on social media. And now, enjoy in the following PASTEL SHADES that will ruin your heart at first side.
Follow this link to find about how to decor the home in fall accent but without spending even 1$.
Light pink pastel colours in the interior
Light pink wall used in interior gives you adorable design in the home. Her in the first photo of our post you can see how one house place can keep the light pink colour and at the same time to look wonderful. Pink wall, gold wall watch and white piece of furniture will give you a spectacular design.
The pink and yellow combination goes great 
Another cool combination is pink and yellow colours used in living room design. Yellow colour always gives you good looking home and pink additionally completes the decor. See the following photo and find idea about how to use pastel shades at home.
Choose modern pastel pink sofa and ad it in the living room 
Don't forget about the modern sofa if you want to have pastel shades at home. Light pink sofa, grey wall and a floor vase with blue flowers will give you a house to admire, a house to love. Find inspiration in the photo below.
Add pastel coloured carpet in the living room flooring
Carpets are an essential part of interior design and you can choose a cool carpet that will suit in the living room place. Also, add a transparent chair and coffee table and create one relaxing area that will be part of the decor. Find idea in this photo and share it with friends.
Add decorative elements in pastel colours that will add colourful ambient in home
And the last photo is about how to make a combination and to use the colour combination in the interior without making some decor errors. It doesn't mean the wall must be in pink colour but it can be also in cream or yellow colour. I sincerely beleive that you have found some ideas of the previous photos for your own interior place. By the way, share the ideas with friends and enjoy at the end of the week!