Nice Wooden Canteens Furniture Ideas
The most usual material that is used for furniture for interior and exterior place is exactly the wood. It's hard to reuse the wood and to make furniture that will be modern and trend and in the same time to satisfy the needs that people have in home. But, you don't need too much time and effort to make nice wooden canteens furniture ideas that we will present you in this post.
Be creative and be proud with the things that you made with effort and imagination. Now, see the photos below!
Add some lovely cushions on the top and enjoy in the design
Take a look in the very first photo from this post, these are lovely wooden canteens chairs and table that you can add in balcony, yard, or garden place. Also, you can add it indoor and to admire the decor!
Wooden canteen picnic table
How many times you wished to go on picnic but you don't have suitable table and chairs? Well, you can make a lovely table and chairs just by yourself and tp reuse the old wooden canteens that usually end up in the rubish byn!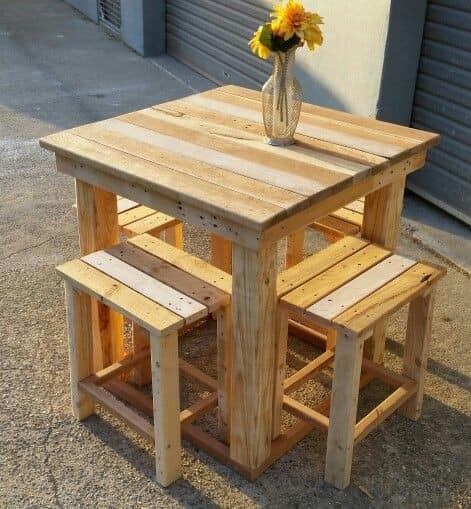 Wooden canteen kitchen home bar
Wooden pallets are great material to make kitchen home bar and tall chair for your kitchen place and in this way to reuse the pallets and also to have modern decor. Take a look in this idea to motivate yourself and to start with the project now.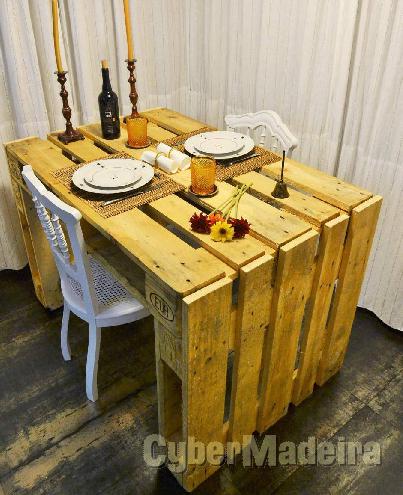 Lovely furniture made of reuse wooden canteens
Those who have a problem with their neck, should definitely see this idea and those who are creative can also make it in their free time. This is the piece of furniture we need for yard, inexepensive and easy for making, and in the same time it's good looking.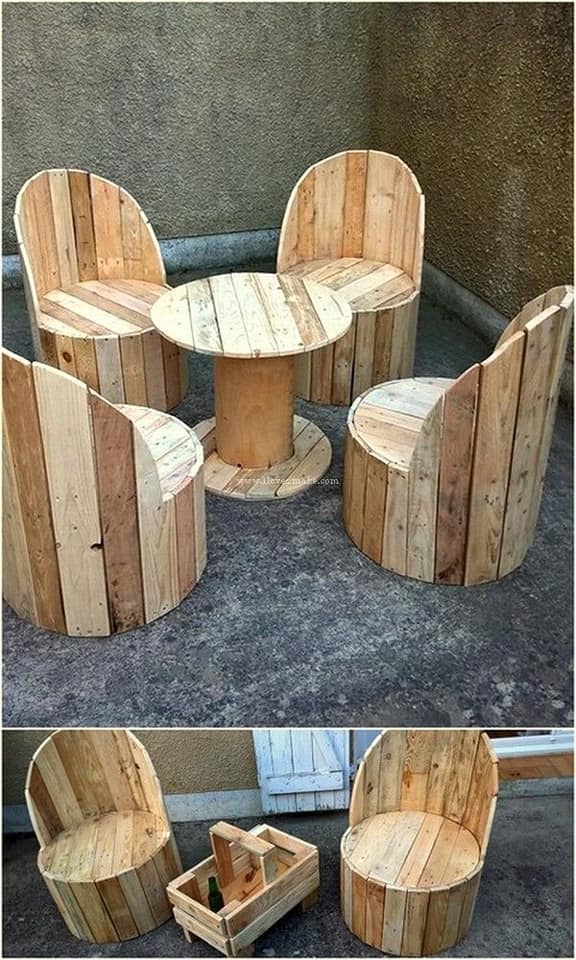 Home office table – do it yourself idea
Here we can see nice organization in home office where the table is handmade by reusing again the wooden pallets. I invite you to take a short look in it and to try to make one for your office too.
This is perfect table and chair made of wooden pallets
Wooden pallets are also great material for reusing in case you don't have wooden canteens. Be creative and make amazing furniture for your outdoor place but if you aren't creative, just buy this table with the chairs for your house place.
Cool ways to reuse old canteens made of wood
With this lovely idea we will finish this post which is full with inspiration and motivation. As you can see, if you just add glass on the top of the table you will have amazing design for home.
If you are in plan to travel somewhere but you don't know where to go, visit lovely cherry blossoms, placed in Japan that has already started blooming this month! Thanks for your time!