My Favorite Balcony Rooms
Good evening friends. Welcome to our post that is so creative for all those people living in a small apartment and needs some space PLUS. What you will see in the following are our favorite balcony rooms. Balcony living room, home office, bedroom, garden and many other ideas you will see just if you scroll down!
Also, check about alluring KITCHEN STORAGE ideas that we shared recently on our page, keep it relax. But first, check these balcony rooms and save some ideas for your next house plans!
Create an office room in the balcony place
Work from home? The best work in this period when the virus is spreading around and we should all stay home and save lives. Create your own home office in the balcony space. Let the very first photo here be your example now and gave you some explanation about how to design the outdoor space. To be honest, I put this photo first because I fell in love with this white home office! Take a look at it and maybe you will fall in love too.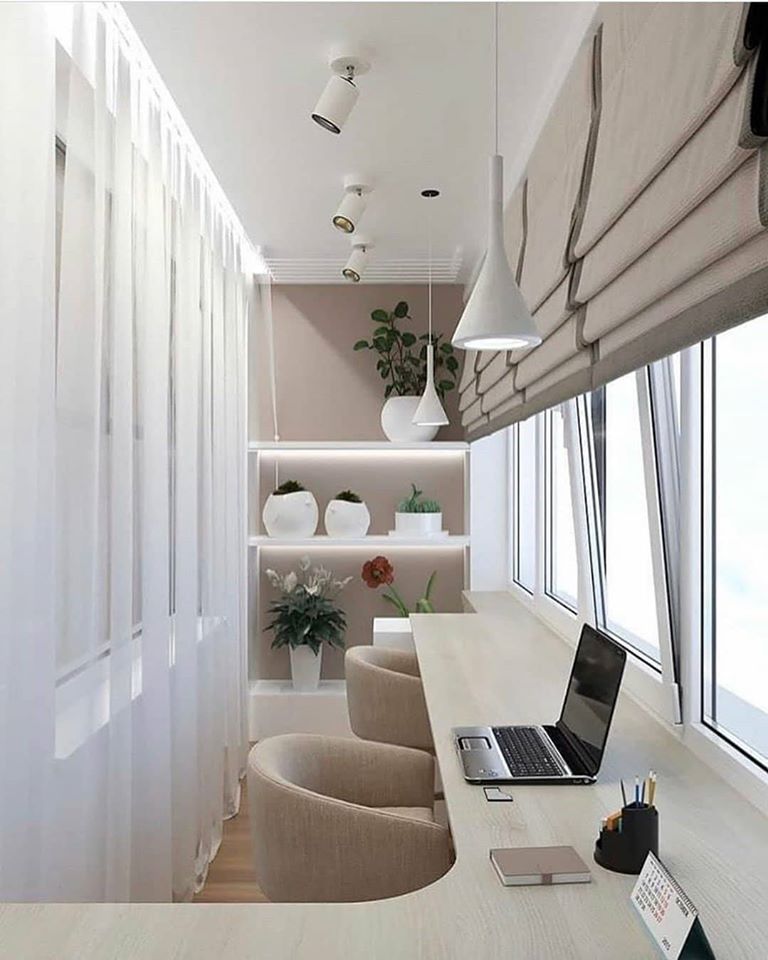 Create a mini living room there – balcony rooms
In the second photo, we can see how to arrange the bricks on the wall, add some flower pots here and enjoy this small space that will be part of our home. With hanging flower pots and pendant lights, you will finish the decoration now.
Create a window nook there in your balcony space
With a hammock, sitting sofa, table, stone railing and bricks wall..you will have one mini room. Here, you can spend time reading books, studying, improving and relaxing while drinking coffee.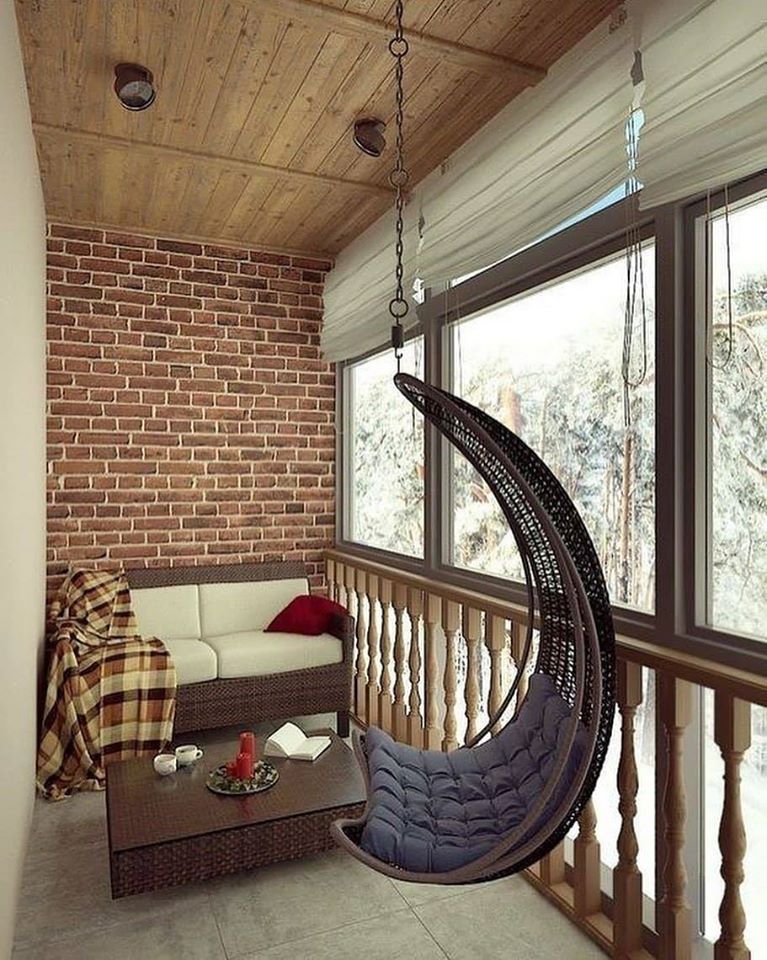 Create a home mini coffee bar in the balcony space
If you don't work from home, don't need a mini garden here, maybe this will be a great option for you. I'm talking about this lovely mini-bar that is shown this. This can be your win balcony design if you live in a small apartment. Two lounge chair and one coffee table is enough for creating one amazing design here – the best room.
Everything that is nice, lasts short, so this post will end up here, unfortunately. We saw so many ideas there and I hope was fun for all of you. Keep following for more ideas like these! Have a good night, bye!