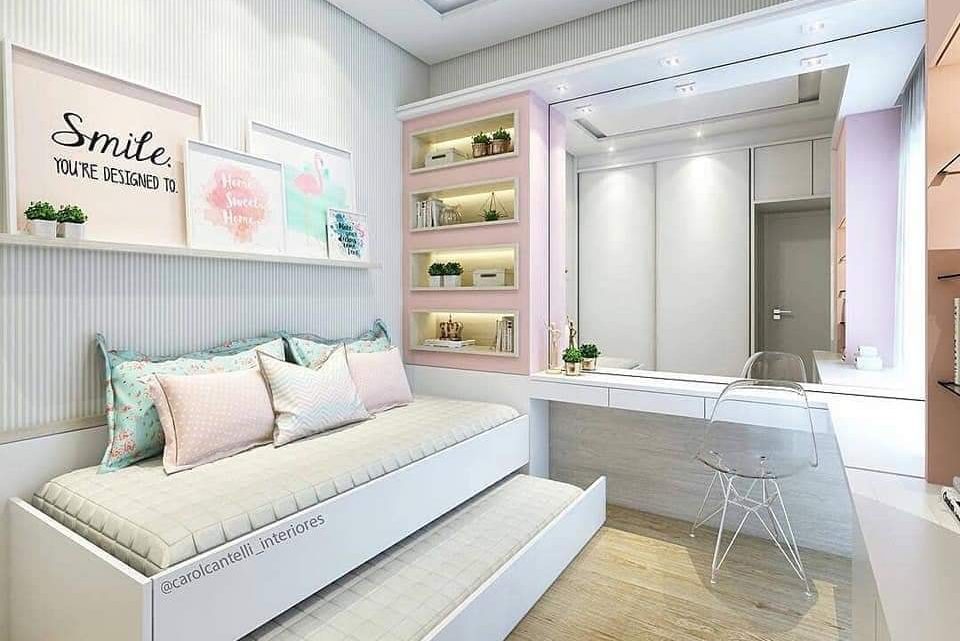 Must-see Kid's Rooms Designs
Hey friends, what a on the day is today, this Saturday! No end! 🙂 I hope that in this amazing afternoon, you have some free time to stay with us and amaze yourself with our must-see kid's rooms designs. All of the designs are stunning, some of them are for twins while the others are neutral, either for boys or girls.
If you read the post and still have a boring time, check the other useful post we shared recently that is about Should We Share Our Bed With the Pet we have at Home?
Space saving kid's room designs
The very first design is about how to save space in a kid's room when the room is so small. Well, of course, you can save some space if you decide to put the bed under the stairs in the house and to combine wardrobe plus kids' beds in one place. Make things clear while checking the following photo.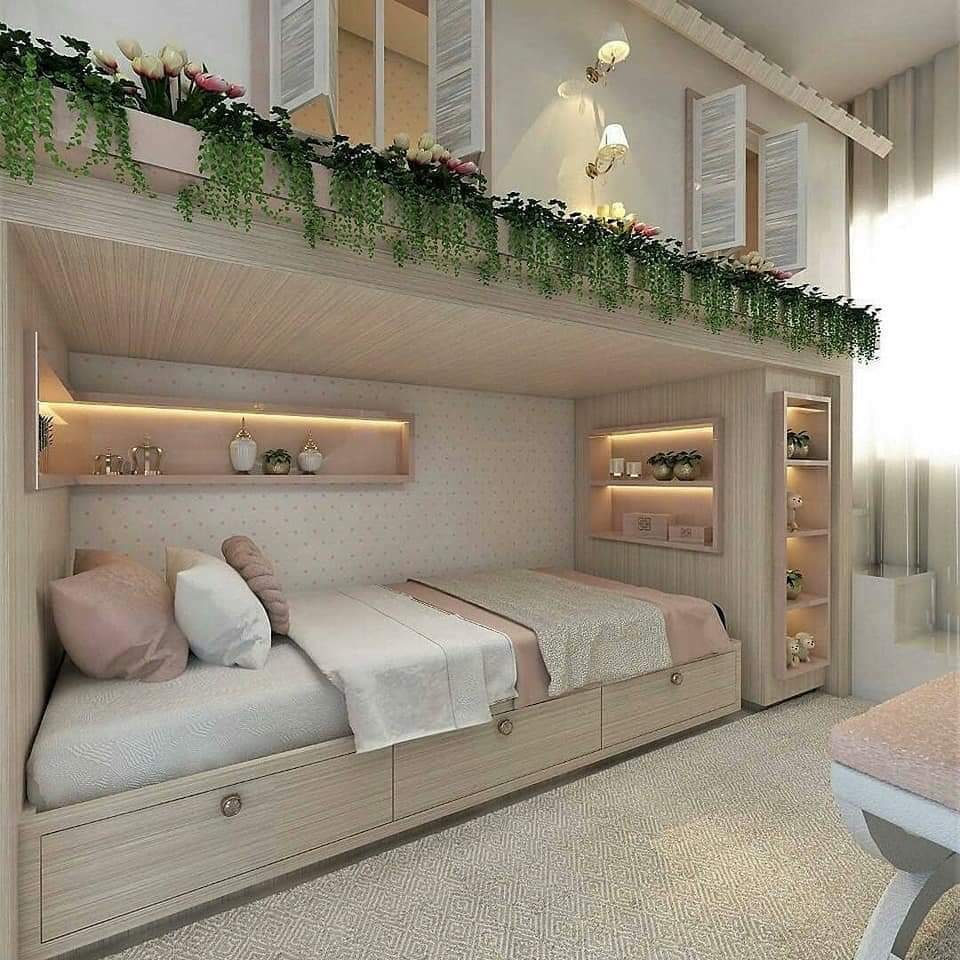 Dreamy girls rooms – extra good design
The following design is extra good, looking and is especially great for little girls, twins or two sisters not twins. Or, you can choose the design of the roof of the big girl – the older daughter and for the little one, the following photo and design. It's enough of writing, go now and see the following photo.
Choose bed and playhouse in one place
The next photo is also space-saving and it's about how to save space at the room where kids are playing and sleeping. These kid's rooms' designs are all stunning! As I also mentioned, this can be room design for the youngest daughter in the family because she will like to play and there is enough place to play and also sleep in an amazing room/bed.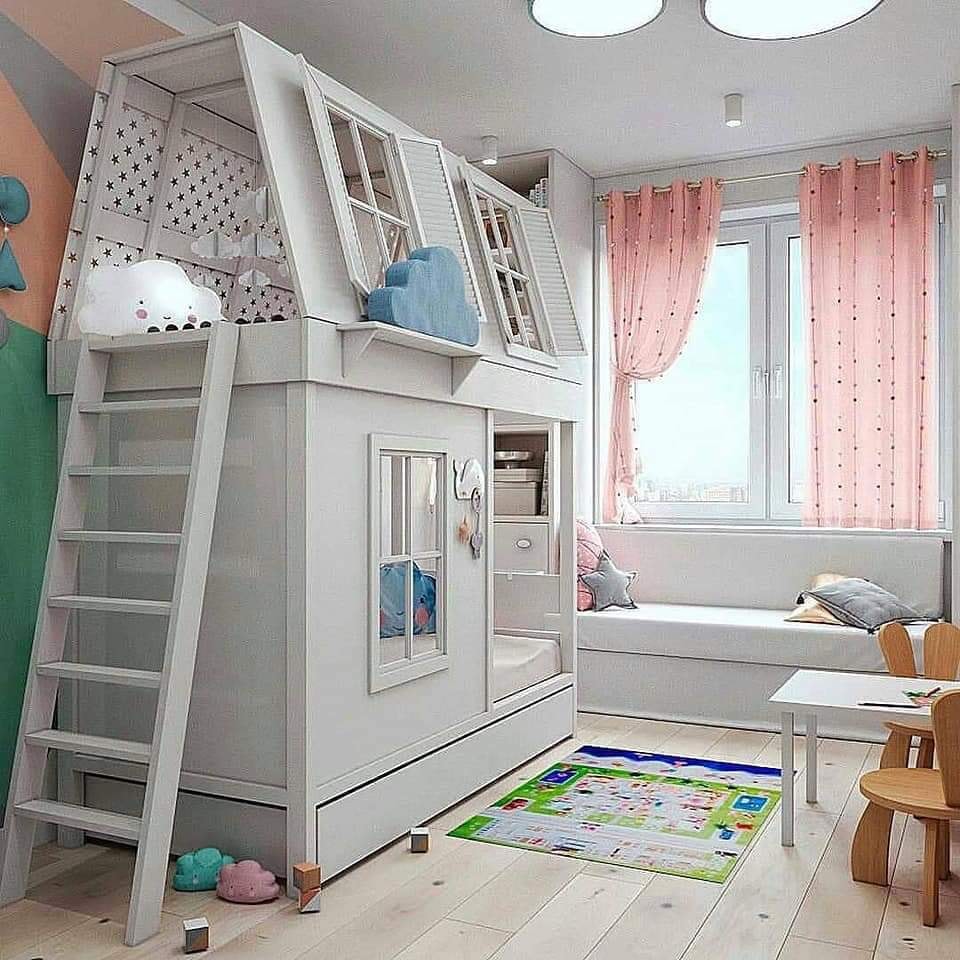 Choose the best wall shelves for kid's rooms
The last idea is also stunning and it's about what type of shelves to choose for the walls in this room, what kind of bed with storage shelves. For all details, check the photo now that follows and here we will put an end to this post today shared with love for you.
Here, I will thank you for your time, attention and will invite you to be our follower in the near future when we will be back with new posts and ideas similar to these!!!