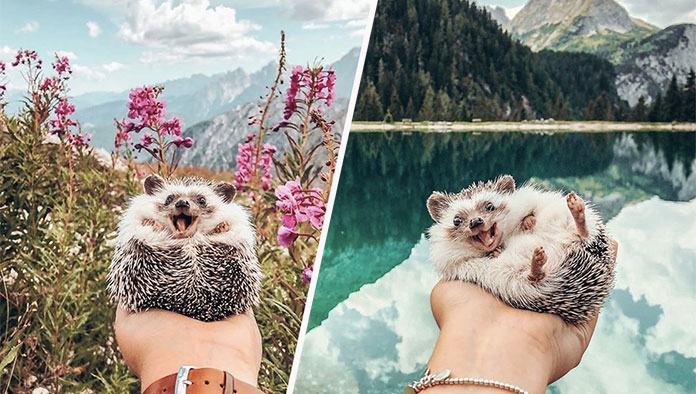 Mountain Adventures of Mr. Pokee, the Hedgehog
Hey friends, we are here again. Can you guess what is popular on Instagram nowadays? Mr. Pokee the hedgehog and his mountain adventures :))) His owner is a young lady that made a selfie of the hedgehog each time when she took him in the mountains. His simple is impressive and for only two days becomes HIT on Instagram and Facebook. Let's spend some time to see this cute small animal when smiling in front of the camera and make our day!
Hedgehogs are recognized for their spines and I'm not very sure how this young lady is holding Mr. Pokeee without feeling pain in the arm. But look at it, this is amazing smile 🙂
Hey, Mr. Pokee do you like traveling around the mountains and seeing adventures 🙂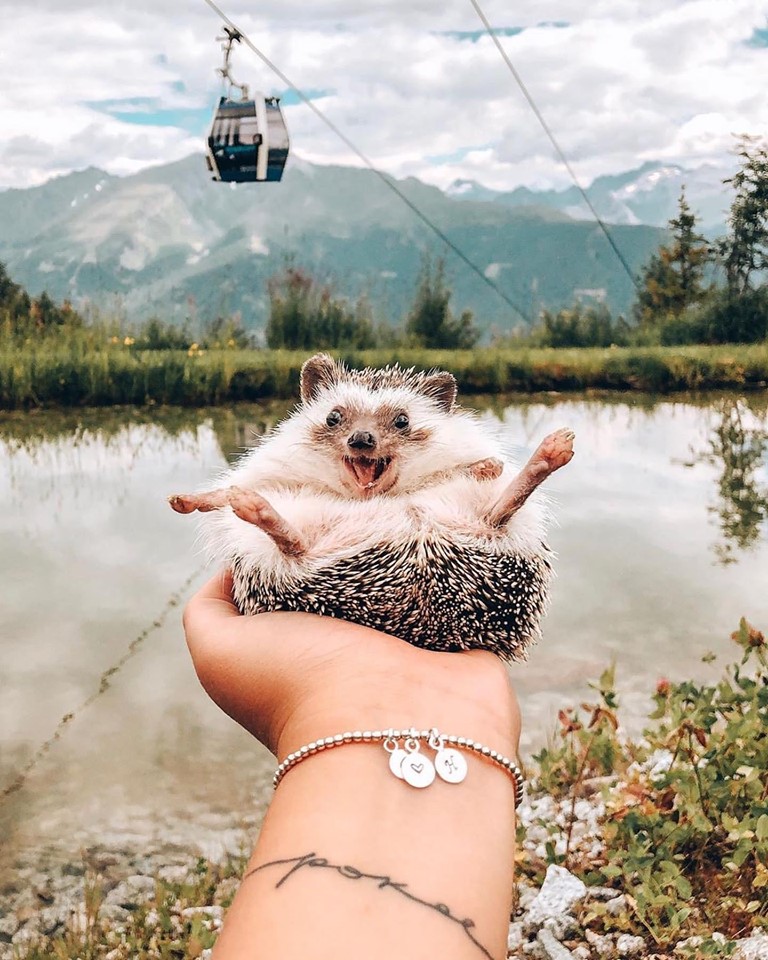 The leaves are falling in the Autumn but this hedgehog still feels happy and positive. We should take an example from it.
Mr. Pokee is enjoying in the mountain river and fresh air.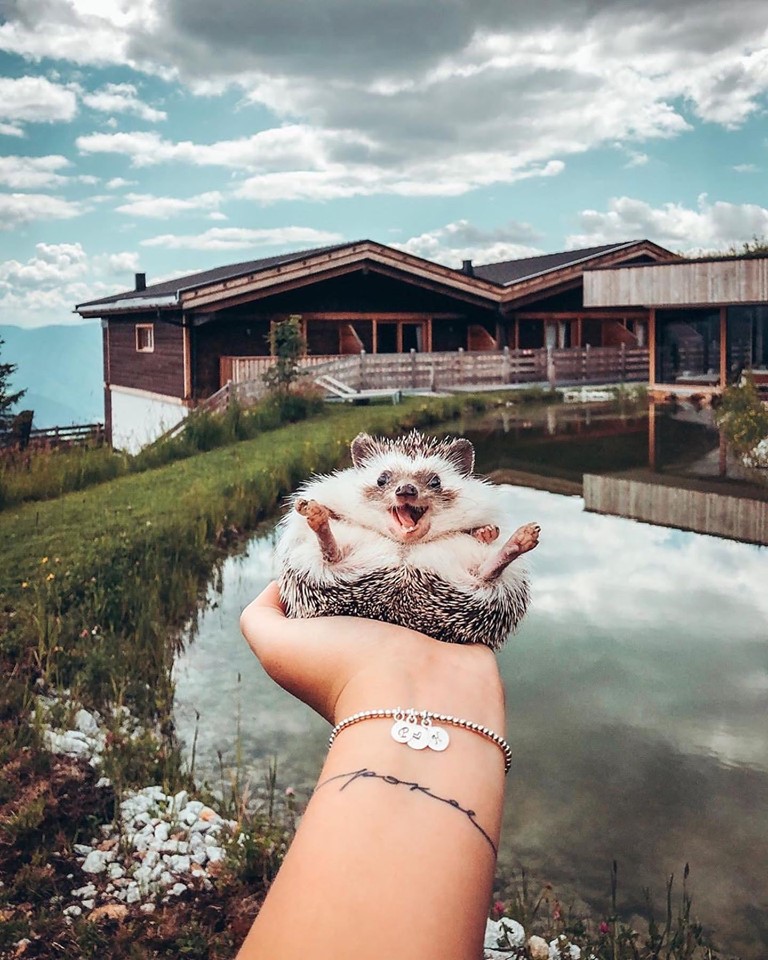 Say Hi to the camera 🙂
The sunflower and the hedgehog.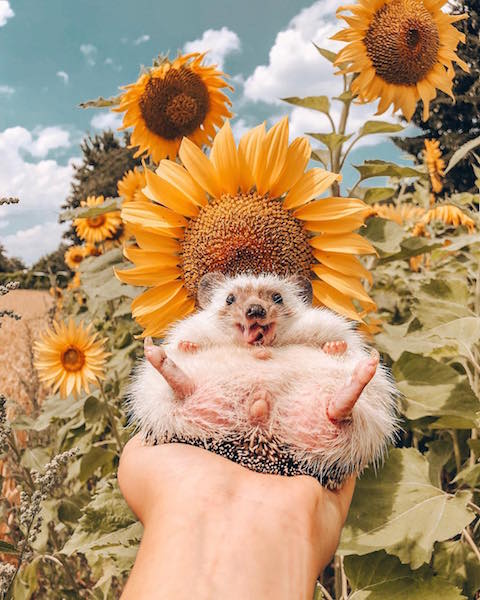 He is so small that can be taken to the beach in the cornet from ice cream.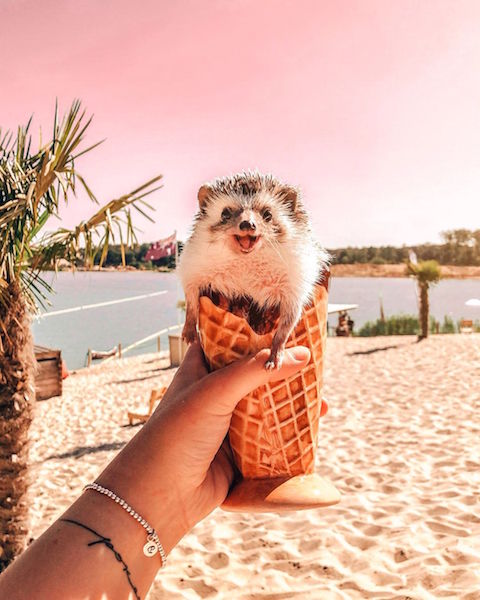 Mountain adventures don't stop for this hedgehog, look at him!!!
Hey, Mr. Pokee this is the last selfies taken from you and we know that you are tired. Get rest and fall asleep and we will wait for your owner to make another galley from your amazing smile!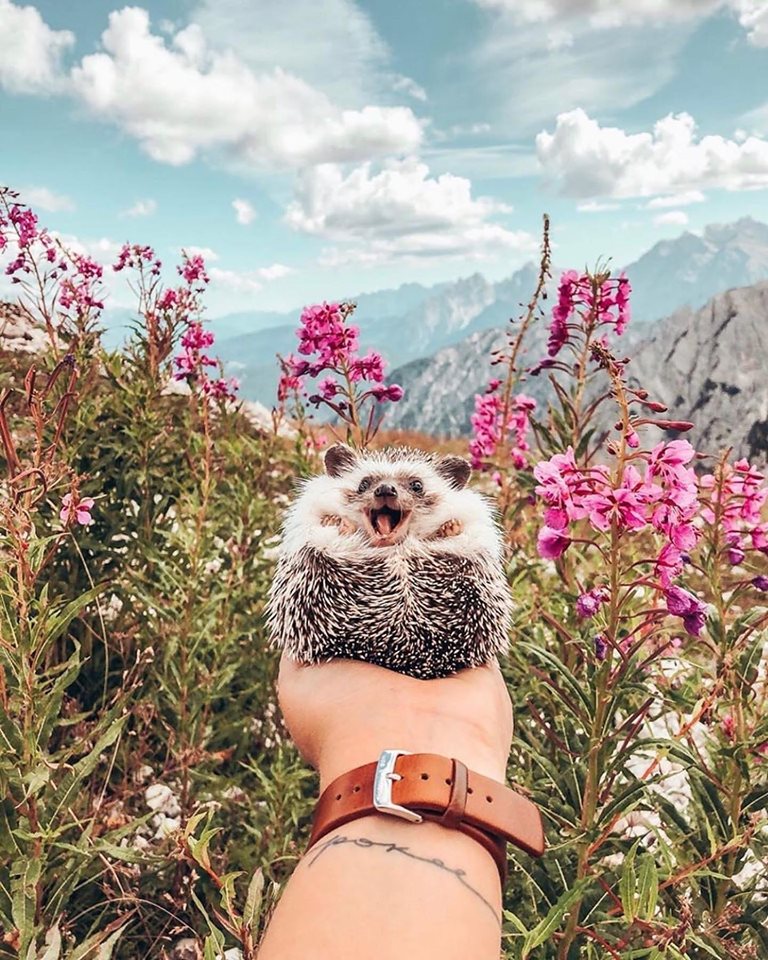 PHOTOS VIA: www.hitky.sk
If you saw all the photos maybe you get some inspiration to do this with your pet, cat, dog or bird maybe if they can smile in front of the camera. To be honest I've tried this with my cat but whatever I wish to take a photo from her she is running away.
At the end of the post, I just want to thank you for your time and hope that we already made your day and you will share this positive post with friends. Follow this link and check the last post we shared 1 hour ago and was about how to choose the best design for the entrance halls, the very first room from your house/appartment.