Modern Large Flower Pots
We have so many types of flowers and plants in the indoor and outdoor place but never enough space for each plant. That's why we can have different size of flower pots and to have space for every flower, every plant we want to grow inside or outdoors. This post is aout how to choose and add modern large flower pots with the coolest design! When yu have lovely flower pots you have a wish to grow and watering the flowers each day!
Also read about amazing deck ideas and backyard designs, something that might be interesting and useful for you.
Tall decorative flower pot in indoor place
Tall decorative flower pots made of concrete material are great to add it in the front of the interior stairs. Take a look in the very first idea of this post and find motivation in it.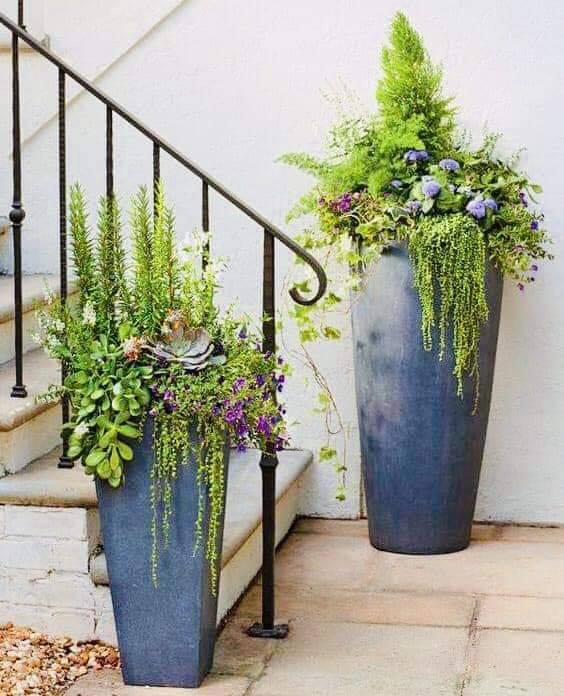 Large concrete orb flower pot for indoor place
Add the concrete orb flower pot inside of the house and enjoy in the smell of green plant. This is something you need to add in your home to enjoy in the decor.
Plant the succulent into the large flower pot
People say that succulent is also named a home guardian and people think that if they add it at home that they will keep their home safe and they will be happy. This might be true but also you need to have the bes flower pot.
Add more than one pot
To make the yard looking so nice, you can combine and add different types of pots that are different in size and in design.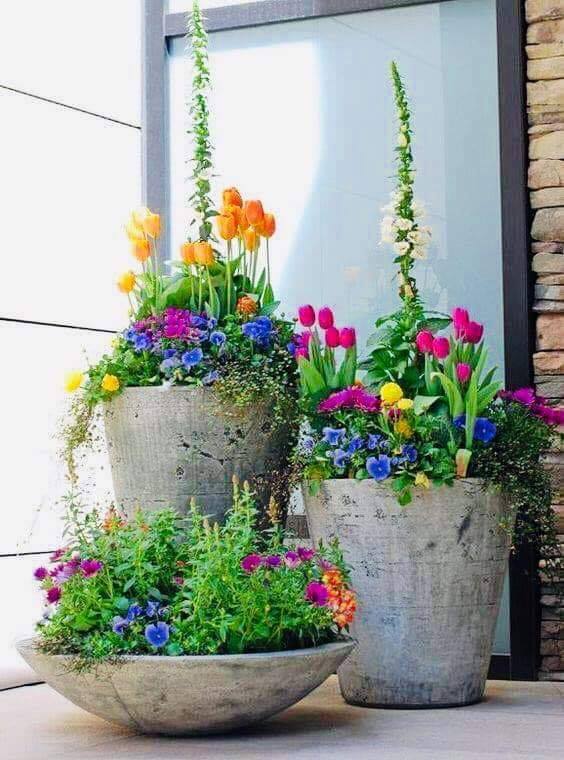 Combine one tall pot with one short about large
You can make a different choice and to add one tall flower pot with combination of small and short pot. In this way, you will create a contrast between these two pots and you will love the design.
Plant your flowers in a row
Arrange the flower pots one to one in a row and enjoy in the decor that you've created with so much love and effort. Take a look in the photo now and learn how to make it.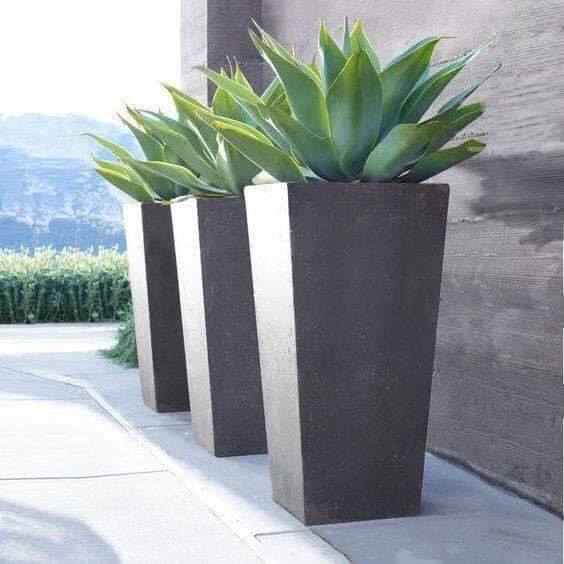 Give new life to the old flower pots in the yard
We all have those old flower pots outside in the yard and now it's the real time to repurpose it and to give it a new life to the old things we have in the home. Take a look in this photo and be inspired, person! This is the last photo of this post, but don't worry we will be back with new ideas.
If you didn't know that gardening can extend your life now you now! Plant your flowers in the coolest flower pots, large or small and take care for your flowers!!! Share these ideas with friends and with this help make your hard the best part of your home design!!!!