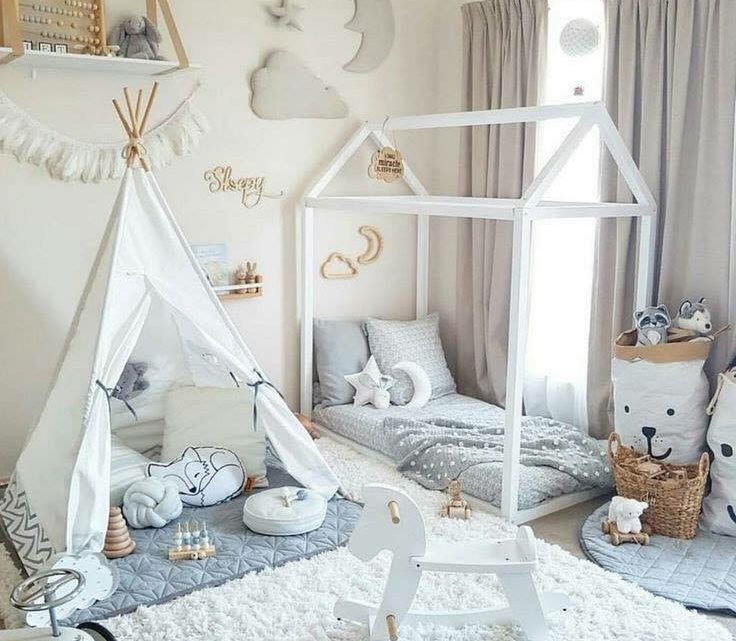 Modern Design of Kids' Room
Hello there people, we are here with our new modern design of kids' room ideas. You are there to stay with us for a few minutes and see the amazing photos we found on this theme!!!
Also read about the last post we shared and was about our Beautiful Window Nooks, the place we need at home for relaxation.
Children might be problematic sometimes, they wish to have their own room but have no idea how to be the design of the room. Boys will accept anything in the room just to be looking tidy and clean. On the other side, girls are those that make problems and it's so hard to choose the best kids' room design for them. With our ideas in the following, try to find an idea for your little daughter's and achieve the goals!!!
Cute kids' room design idea for little ones
We will start with an amazing design of a room where it is a nice kid's bed, wooden house-shaped wall shelves. The bed frames are also wooden and house-shaped which makes the room modern looking. With few pillows, one small table, and chair, colorful rug, you will finish the room decor and will be proud of it!!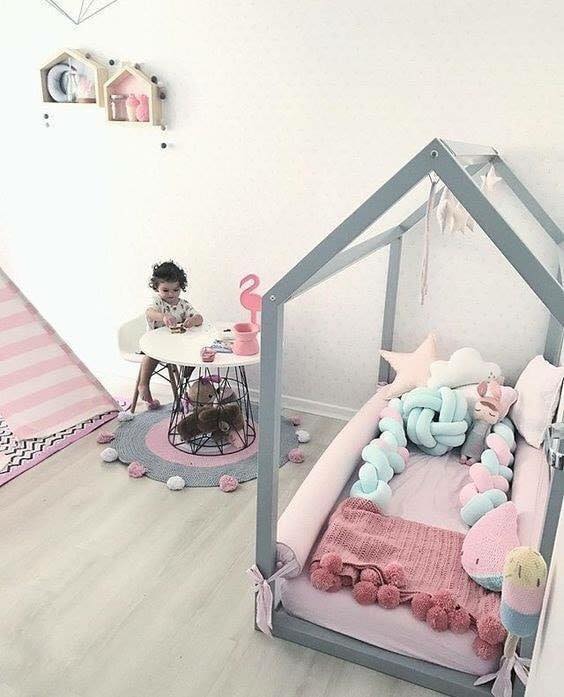 Adorable kids room, the inspiration for your kids
If you have two children, a boy and a girl, I think that you must think about choosing a neutral-colored room which will be suitable for both. The second idea is exactly about this and we offer you chance to see nice mix of grey and white which makes the room looking incredible!!!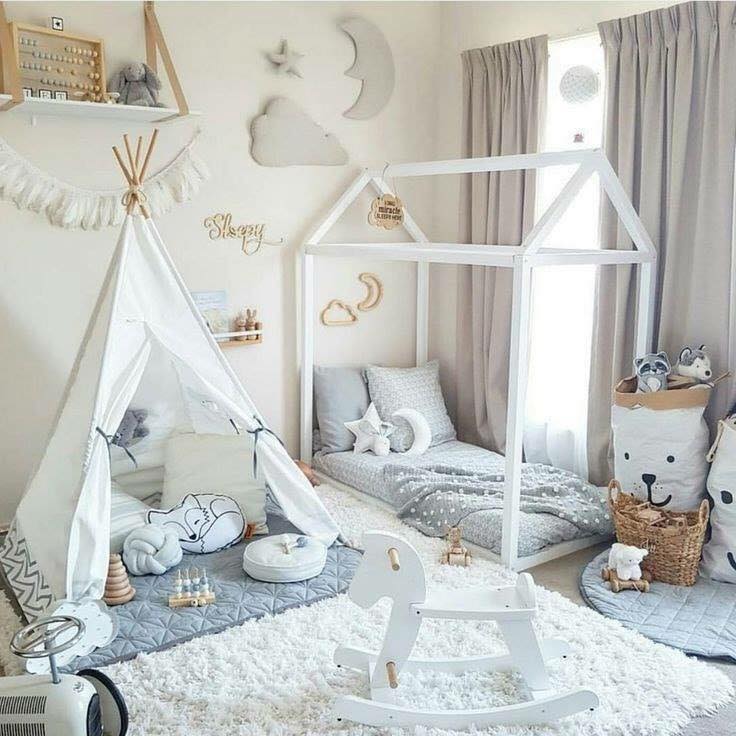 Hello Kitty-themed children's room if you have daughters
In the third photo, we can see a room designed with the theme of hello kitty. this is great design but only if you have two girls and you have no plan to give birth to the third child that will; be a boy :)))) Just kidding, if this happens, you will design other room for him and we have an idea for that just scroll down!
Playing with gypsum board in the kids' room
When creating a children's room, you must think of creating a place for playing and next place for sleeping. For example, you can add here swing and nice hidden lights. You can add gypsum board and make figures that will be interesting and placed on the wall and ceiling!!!
Well, if you found a useful idea for the room of your little angles, we are glad for that. Hope that you will keep following us in the near future to hear other opinion and interior design ideas!!!