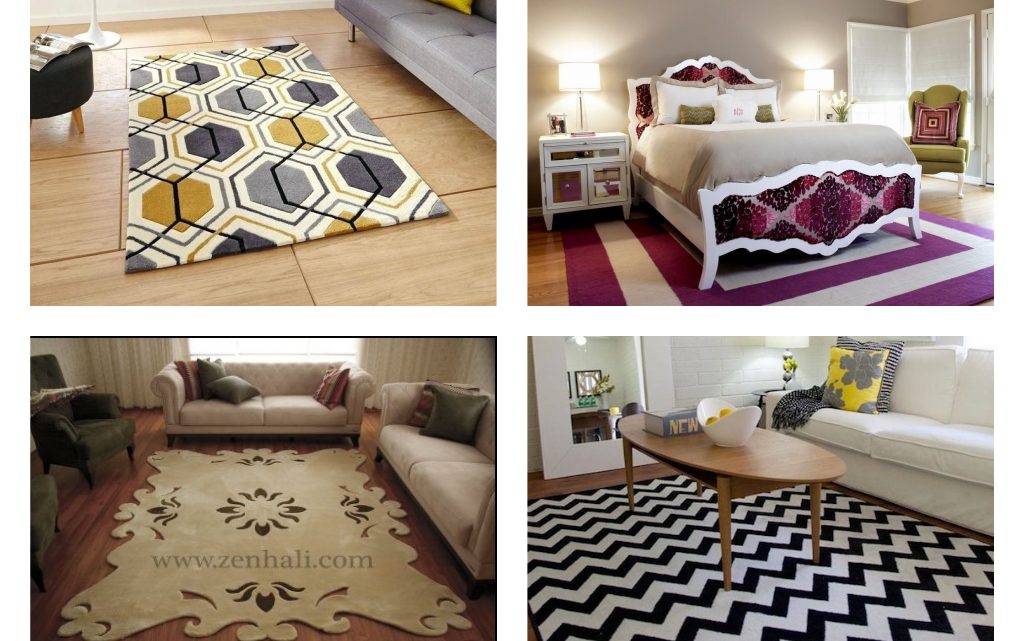 Modern Carpets That Will Make Your Room Look Large
Many people choose tiles flooring or wooden flooring and forget to add modern carpets or sometimes do that intentionally. Why people throw the carpets from homes? Well, I personally think that they want to avoid dust and with this, they might clean the floor every day. But with cutting the carpet from interiors, people make an enormous mistake because they are losing one amazing decorative element.
Modern carpets can completely change the look of one room. to beautify it, to make it larger, to cover the floor holes, to suits great with the combination of sofa design. that's why I decided to show you some modern carpets that will help you to have irresistible home design and to make the small room to look bigger! Stay with us to the end of the post and inspire yourself!
Modern carpets in black and white combination
Zigzag black and white carpet will help you to make your room look bigger. Black and white are standard colours that look wonderful when are added together on a carpet flooring. If you live in a small house, think about adding this carpet in your home place with zigzag that visually makes the room look bigger.
Unique carpet in bedroom
Your bedroom also needs the best flooring covers so Invite you to see this amazing carpet design in this photo. By choosing this design you will make your small bedroom to look bigger and nice designed.
Modern carpet design for this year 2018
Adding carpet with different edges makes you feel like having a bigger room than the real room. In this photo, you can see a modern carpet design that is the trend of this year 2018. Save the photo on your desktop if you love the design.
Photo via www.mobilyadekorasyonmodeli.com
Grey and yellow living room carpet design
If you have a grey living room design with an accent of yellow colour, think about adding yellow and grey carpet. Cover the wooden tiles flooring in the best possible way. Inspire yourself in this photo that I've chosen just for you.
Animal print zebra carpet design that will make the living room look large
Adding animals in the home decor is not bad at all. This time, you will have the chance to see our idea about carpet with the animal print zebra on it. Zebra legs on the carpet visually make the living room looking bigger and all this you can see in the photo below.
Purple soft carpet design for lovely interior design
Soft rugs are great choice to cover the floor in living room and to enjoy on the warm floor there. Take a short glimpse in this photo that will inspire you for sure. By the way, we are to the end of this post and this is the last idea for today. Keep following our website that will help you design your home like a pro!