Modern Bunk Bed for Big Families
Hello dear, how are you? If you are fine we feel fine too and today we have impressive ideas for you. You are going to see modern bunk bed designs and if you are a big family, hope you will adore the decor!
Wood pallet bunk bed is the very first idea from this post
In the first photo, we can see a pallet bed for a large number of family. This is a great idea for saving space at home and making kids room the best place for the home.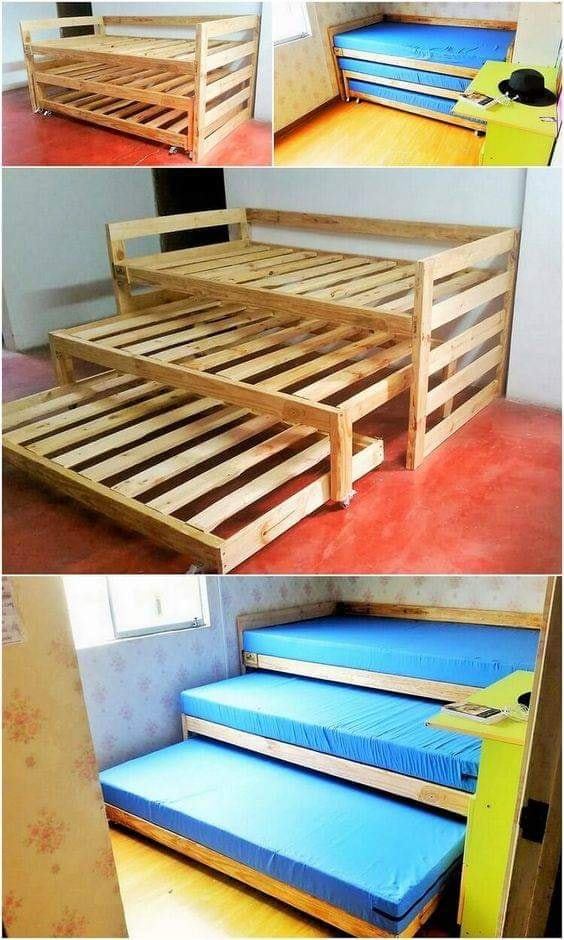 White queen bed with trundle for kids room place
In the second photo, we can see amazing bed which can be functional and good looking and making the room so modern. With a bed like this, you won't have any problem even though you have three kids and you are a happy parent.
Make a pallet bed in a creative way and use your free time
In the next photo, we can see how pallets can be reused in a cool way and we can make it decorate the full design in our kid's room. If you are wondering how will look all this, take a look in the photo now and follow the link below.
Amazing neutral bunk beds and amazing three decal sticker for the kid's room walls
While you are choosing the best bed for the kid's room, even for the girls and boys bedroom, you should think also for the rest of the design in the same room. This photo might help you and you can choose three decals as decor for the wall. Or, you can change the wallpaper and stickers each month and getting the best design and different style.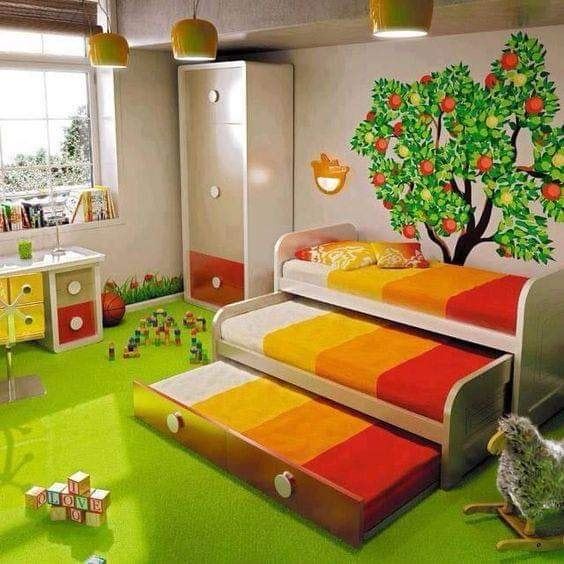 Special white and pink combination for the bunk bed design
We will finish this post in a creative way and show you pink and white bunk bed design, thanks if you saw this and please share with friends who are in plan to renew their homes. Especially share it with people who have little girls, share it with teens and others.
I hope you found some idea for the kid's room and make a surprise for your little ones. Order for them the best beds and make them happy and also be happy parent too dear friends! Also, follow this link and read about our food art design that you can prepare for your little ones!!! Thanks so much for your attention and keep following our page for more ideas!