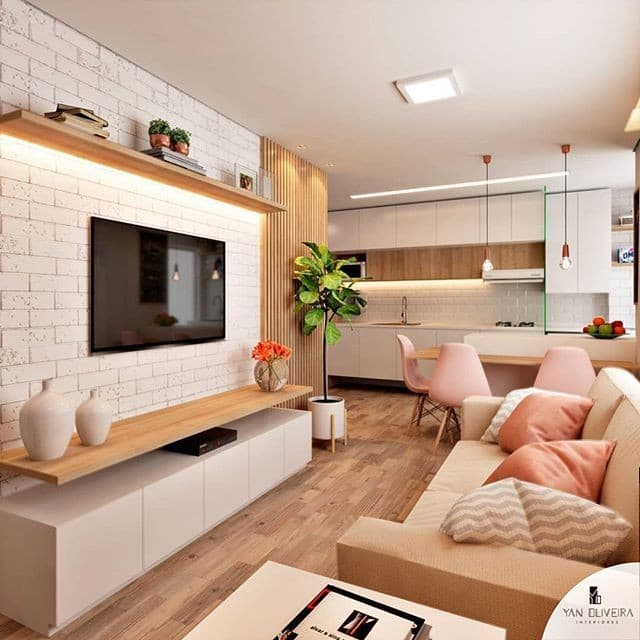 Mini Rooms, Still Enough Place for Living in it
Sometimes you don't need to much space at home to be just enough to live thee. you can live large in a small space and in a small living room. Our topic for today's post is about mini rooms, lovely design of rooms that look small but are great for spending time in there in LIVING. I think that many couples nowadays are facing with the problem of living in a small apartment and this problem can be solved if you just check the photos in the following.
Small and good designed mini rooms look like this
In the first photo, we have a perfect example of how one mini living room should look., We don't need too much space here, all we need is a sofa for seating on it and a TV unit.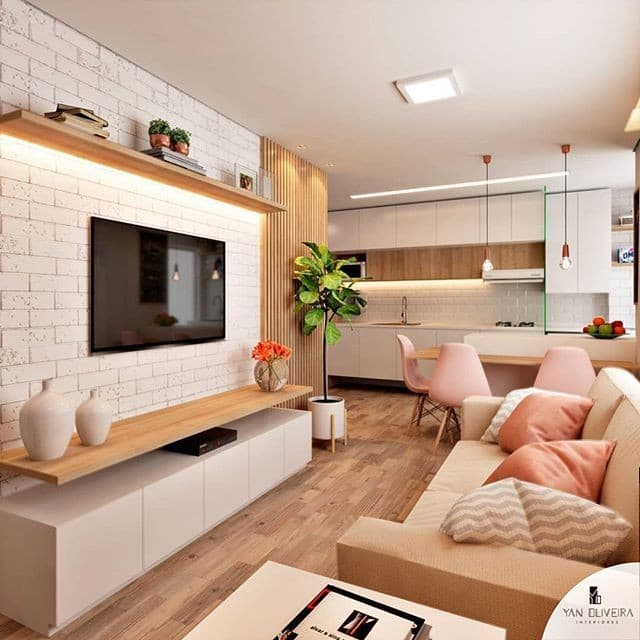 Open living area – living room and dining room
In the next photo we can see great combination of two rooms in one. There is a living room and at the same time the dining room. Here we can eat and at the same time to watch TV with friends and family. About the details check the photo now.
Lovely small living room area
The small living room should look like this in the photo and here we can also have a place for seating. The chairs won't take too much space but will make the interior looking so great.
The open area in the small apartment
In the third photo, we can see how to create an open living area in a small apartment place. Here we can see how to use the space maximally.
The smallest and the coolest room
You have Tv and place for seating, this is enough to live large in small rooms like this.
Use the space maximally in the interior place
With shelves on the wall, hidden lights, sofa for seating, we can have small room that will be our perfect living room.
Small dining room in the living room
Here we have again two rooms in one, it's about having a dining room in the living room. Place for eating and for sleeping at the same time. I think that these mini rooms are great idea for every home!
You can also have a mini room in the kitchen place
In the last photo, we can see a lovely small room in the kitchen place. How great it would be to have place for sitting while you are cooking at the same time. Use the chance to see how will look this in the next photo and this will be end of the post.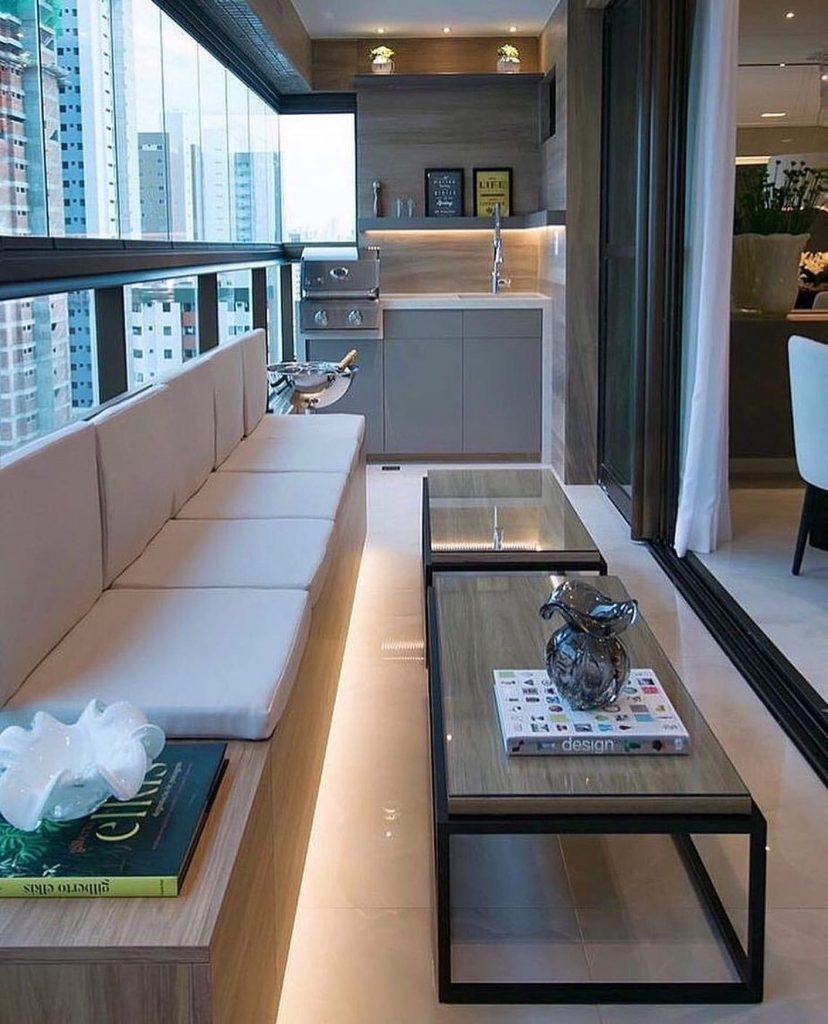 Also for more ideas about outdoor place check this link and read about lovely and modern backyard design. Place that we need to decorate a spend there all the free time we have when the weather outside is hot. thanks for your time!