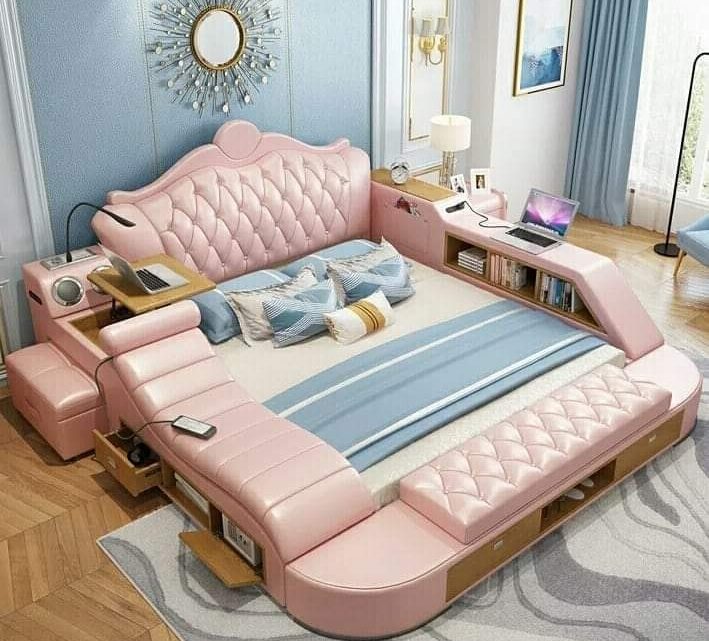 Master Bedroom for People that Enjoy in Stylish Home
I think that most of the time we should spend on interior design and especially in the bedroom place. This is why I decided today to show you our master bedroom for people that enjoy stylish homes and designs. We will show you just three-bed designs but all of them are stunning and you will wish to have it. Spend your free time with us, dear friends!!!
Also, check these attic kitchen designs that will help you to find some idea for your own kitchen in the attic place. Enjoy in ideas we prepared for you because you were, you are and you will STAY our favorite followers.
What makes the master bedroom look so good??? The bed!!!
In the first photo, we can see an amazing bed with storage and here we can store our books, we can work from home because there is also a place for our laptop. We can storage our shoes and clothes and to do this in the shelving units that are under the bed. We can sleep on it, we can relax, we can listen to music because there is also an option for music. We can use the bed as a sofa or as a bed for sleeping! This is the most amazing idea that I have ever seen in life and I will surely wish to have it in my own home and what about you??? Tell us in a comment on your opinion about it!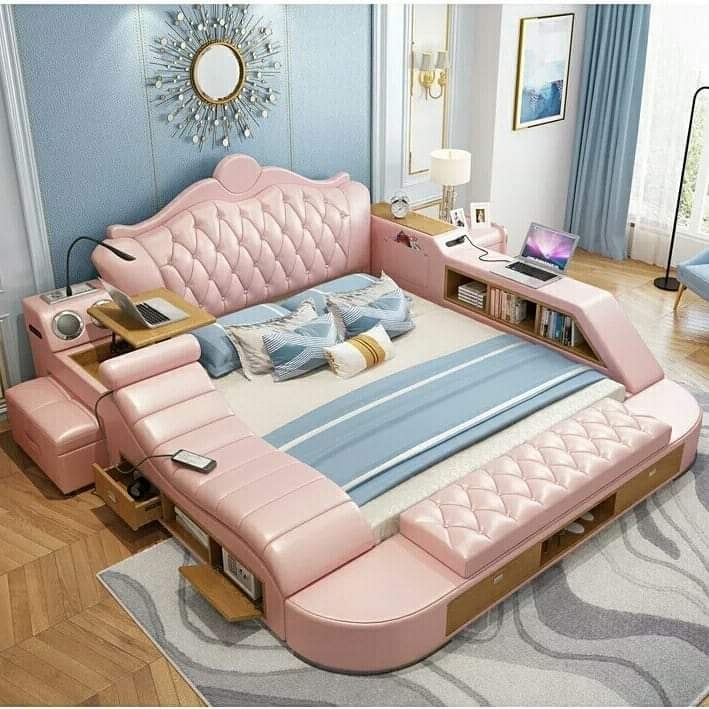 If you live alone, better choose this
The first bed idea was great but if you are married it's okay to choose it. instead, if you are single, it's better to choose the second bed because is smaller but again there are the same options as we mentioned in the first photo. So, take a look at it and follow the link below the photo to see the price for the bed.
Round queen bed with storage options
In the third photo, we can see a round-shaped queen bed with storage like is the title of this paragraph. I think that you should spend your time to take a look at it and to find some idea for your own bedroom place. This is the third and the last master bedroom idea and this is the end of our friendship today.
I hope that you liked the post and the ideas very much and you will keep following our page in the future to find design ideas for the other rooms you have. Thanks, thanks and again thanks!