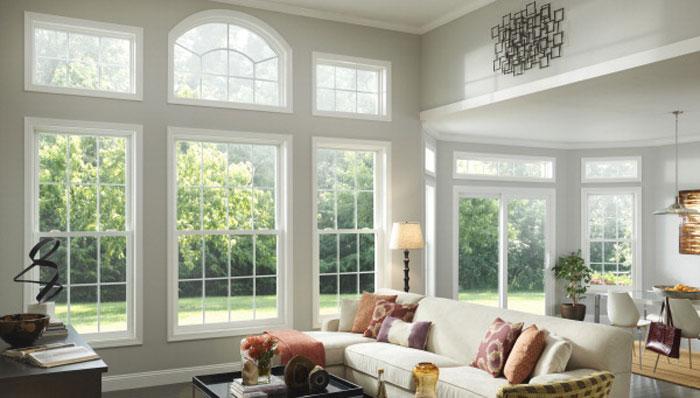 Make the Right Window Replacement Decisions for Your Home
If you're a savvy shopper and you like to look for quality, then making purchases for any sort of home renovation project can come with its fair share of question marks. How do you know if you're buying the right materials? Is this the best method for installation? Are you buying more than you actually need?

When you've made the important decision to upgrade your home's windows with replacement models, you've taken the first step to improving the look of your home as well as its energy efficiency, insulation, the amount of natural light, and your safety. As you begin your search for high quality replacement windows and doors to suit your needs and budget, here are a few of the things you should consider when comparing features, materials, and window types.

Installation
For the best results, consider teaming up with an integrated window retailer and installer since they can offer guidance through all stages of your window replacement process. Even the best, highest-quality windows won't do what they're supposed to if they're installed incorrectly.

A reliable window retailer and installer knows exactly the product they're working with and can consult with you about which options are best for your home, needs, and budget. What's more, when you get the retailer to install your windows, you know exactly where to go if you have any questions or issues down the line. You get full accountability and reliability — what's not to love?

Which Materials?
Not all windows are created equal. For the most part, you'll have to decide between wooden, vinyl, or aluminum materials for your windows. Some window models come with wooden interiors that convey a sense of warmth combined with extruded aluminum-clad exteriors which are easy to clean and resistant to weather damage.

If you have a log home or a heritage home, wooden windows that come with multiple layers of weather stripping and a sloped sill are great for controlling water around your windows. What's more, the features that make these wooden windows resilient also improve the windows' energy efficiency. Be sure to consult with your installer about which material is best. Vinyl frames are typically the least expensive option and they don't need to be painted or sealed, but this might not go best with your home's colour scheme.

What Type of Windows?
On top of getting the best materials, you need to pick a window style that allows the functionality you need. For windows that you expect to open and close frequently, you should stay away from slider windows since the weatherstripping can wear down quickly. If you just want to bring light and elegance to a room, picture or architectural windows that do not open or close might be best.

One common window choice is the double-hung window that comes with a lower inside sash that slides up and an outside sash that slides down. These windows are easy to clean because you can tilt the sash to access the interior and exterior of the glass. What's more, they're an excellent choice for improving air circulation.

Your window replacements should give your home an updated, modernized feel without standing out too much that they'll look dated in a few years. Your installer will work with you and your home's configuration to allow for all the natural light, ventilation, and insulation that you need.